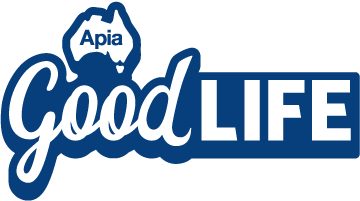 Does Contents Insurance cover mobility scooters?
---
Yes! Apia Contents Insurance — including our Apartment, Assisted Living and Village Insurance policies — covers mobility scooters. The specifics of what's covered may differ between insurance types, so it's worth reading your Product Disclosure Statement (PDS) to make sure you have right type of cover for you.
Get a Home Contents Insurance quote
What's covered by Contents Insurance?
Apia Contents Insurance covers belongings you keep and use at home. It also includes some items you might think of as vehicles, such as mobility scooters and motorised wheelchairs.
If you get around on them and they don't need to be insured under any compulsory third party or motor accident injuries insurance laws they're probably covered. However, if you want your mobility scooter to be covered while it's out and about, you'll need to add our personal valuables optional cover to your policy for an extra premium. This can especially useful if it's your primary mode of transport. However, Apia Contents Insurance won't cover your mobility scooter for legal liability if your state or territory require it to be insured for compulsory third party or motor accident injuries insurance.
Do I need to cover my mobility scooter as a personal valuable?
It depends how you use your mobility scooter.
When your mobility scooter is at home, Apia Home Contents Extra will cover it in an insured event. Just so you know, an 'insured event' is an event that we cover and that could cause you to make a claim, such as fire, theft, malicious damage and flood.
If it's your way of getting around outside your home, you may need to consider adding personal valuables optional cover for an extra premium. Personal valuables provides coverage for loss or damage to items that you leave your house with you, including mobility scooters or wheelchairs. These items can be unspecified, meaning you can claim for them whether or not they're listed on your policy, but unspecified items will only be covered up to $1,000.
Since mobility scooters can be expensive, you might find it useful to specify yours — so you can ensure that it's sum insured covers its replacement value. FYI, this will mean an increased premium.
Do I need to insure my mobility scooter?
A mobility scooter can be a useful way to get around if you're unable to walk long distances.
Whether you're at home or out and about, you may find yourself in a situation where your mobility aid is affected by an insured event. This is where the right insurance cover could come in handy. A policy may provide cover for your mobility scooter so that you're not without your wheels for longer than necessary.
How to include your mobility scooter on your insurance policy
Simply let us know. You can do this by:
Apia Contents Insurance has been designed with you in mind. What's more, if you work less than 37 hours each week, you may be eligible to save on your premium with our Work Less Pay Less® discount.*
Explore Apia Contents Insurance
Read more:
Not an Apia customer and want to find out more?
Subscribe to our FREE Apia Good Life quarterly newsletter for information on our latest offers, stories and inspiration to keep living life at its best.
---
*If you are eligible for more than one discount, we apply each in a predetermined order to the already discounted premium (usually before adding taxes and charges). The discounts we offer are subject to change.
Work Less Pay Less® discount does not apply to optional covers Apia Home Assist, Excess-free Glass cover and Apia Roadside Assist (if available).
Australian Pensioners Insurance Agency Pty Ltd (Apia) ABN 14 099 650 996 AR 239591 is an authorised representative of AAI Limited ABN 48 005 297 807 AFSL 230859 (AAI), the product issuer.
Please consider the Product Disclosure Statement before buying this insurance.
This article has been prepared without taking into account your particular objectives, financial situations or needs, so you should consider whether it is appropriate for you before acting on it.
The information is intended to be of general nature only. Subject to any rights you may have under any law, we do not accept any legal responsibility for any loss or damage, including loss of business or profits or any other indirect loss, incurred as a result of reliance upon the information. Please make your own enquiries.