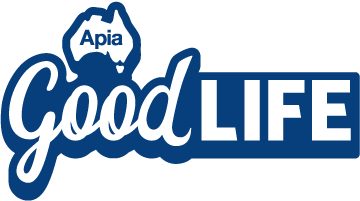 Beyond the Green with Barrie Lester
---
Barrie Lester is one of the most accomplished representatives of Bowls Australia. Since debuting in 2006, he's notched up 195 international appearances, including multiple Commonwealth Games, the 2016 World Bowls Championships and the 2019 Asia Pacific Championships.
The 2016/17 Australian Male Bowler of the Year, Barrie will represent the Australian Jackaroos once again at the World Bowls Championships in 2021.
An expert in his field, Barrie has partnered with Apia to encourage our community to get set and go perfect their lawn bowls skills, with techniques and trade secrets to encourage living a healthier life.
Get ready to be bowled over by this fun series with Barrie Lester.
The life of a full-time bowler
Not an Apia customer and want to find out more?
Subscribe to our FREE Apia Good Life quarterly newsletter for information on our latest offers, stories and inspiration to keep living life at its best.
---
Australian Pensioners Insurance Agency Pty Limited ABN 14 099 650 996 is an authorised representative of AAI Limited ABN 48 005 297 807, the product issuer. Limits, exclusions and conditions apply. Read the Product Disclosure Statement before buying this insurance. Go to apia.com.au for a copy. The Target Market Determination is also available. This advice has been prepared without taking into account your particular objectives, financial situations or needs, so you should consider whether it is appropriate for you before acting on it.
This material has been prepared for informational purposes only and is not intended to provide, and should not be relied on as, a substitute for health and medical advice from a qualified health professional. You should seek the advice of a qualified health professional regarding your health and/or a medical condition.
The information is intended to be of general nature only. Subject to any rights you may have under any law, we do not accept any legal responsibility for any loss or damage, including loss of business or profits or any other indirect loss, incurred as a result of reliance upon the information. Please make your own enquiries.