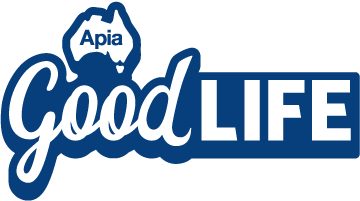 What is a car insurance excess?
---
An excess is the amount you pay for each claim on your insurance. It's a set amount, agreed to at the beginning of your period of insurance, and can be a fraction of what you'd need to pay to cover the full cost of repairs. After all, paying the full cost of repairs can be a huge financial burden, especially if you're on a tighter budget or aren't working full time.
How does car insurance excess work?
Once you've lodged a claim, you'll generally pay any applicable excesses before repairs start. Your insurer will then pay the remaining cost of repairs.
For example, you may have a car accident where the cost of repairs is $2,000. You have comprehensive car insurance, and, let's say, a standard excess of $600 when making a claim. You lodge a claim for the accident and pay your insurer the excess amount of $600. In return, your insurer will cover the full cost of the repairs.
If you've been in an accident but weren't at fault and can tell us the name, address and car registration of the person who was you may not need to pay an excess at all.
Types of excess
The type of excess you may have to pay depends on your insurer and your circumstances. Below are some common examples, but refer to your certificate of insurance to see which apply to you.
Standard excess
Standard excess, sometimes called basic excess, is the amount you'd usually pay regardless of the circumstances surrounding your claim. It's dependent on a number of factors, which may include
your car type
where you live
your policy type, and
your claims history.
Imposed Excess
On some occasions, you may have to pay an imposed excess instead of a standard excess. This is where your claims history and car type can impact which excess you'll be asked to pay. An imposed excess is usually higher than a standard excess, but works in the same way regardless of the circumstances surrounding your claim.
Chosen variable excess or voluntary excess
Chosen variable excess is an amount you agree to pay on top of your standard excess. Some people prefer a variable excess to reduce their premium. If you're someone who doesn't drive much, it might make more sense for you to lower your premium by paying a variable excess. When you get a quote online with Apia, you'll see a number of different excess options. Your premium amount will change depending on which one you select.
Age excess or drivers under 25 excess
An age excess may apply if you're under 25, and it's generally in addition to your standard excess. This can vary depending on whether the driver is listed on the policy or not.
Inexperienced driver excess
Some insurers may also have an inexperienced driver excess. Separate to an age excess, an inexperienced driver excess may apply if the driver is over 25, but has only had their license for a period of less than 2 consecutive years, or is a learner driver. Again, an inexperienced driver excess is usually paid in addition to your standard excess amount, and may be higher if the driver isn't listed on your policy.
Driver history excess
Depending on your insurer, you may also have a driver history excess. A driver history excess usually applies if there's been some kind of restriction on the listed driver in the past. This could be because the driver has had their license suspended, cancelled, disqualified, or restricted in some way in the past.
When do you need to pay an excess?
Generally speaking, you'll need to pay an excess for all claims, unless you weren't at fault and can provide full details of the person who was. If you're an Apia customer, you also won't need to pay an excess if your claim is an excess-free windscreen glass only claim. Excess-Free Glass Cover is an optional cover you can add to your Comprehensive Car Insurance policy for an added premium.
When paying an excess, you may only need to pay the standard excess alone, or the standard excess plus an additional excess, depending on the circumstances.
How do you change your car insurance excess?
Some insurers, like Apia, let you choose how much excess you'd pay if you need to make a claim. You can choose your excess amount from the range offered when you get a Comprehensive Car Insurance quote online with Apia. Your premium will also change depending on the excess amount you choose. To find out more about how you can drive less and pay less with Apia, check out our Comprehensive Car Insurance page.
Check out Comprehensive Car Insurance
Read more:
Not an Apia customer and want to find out more?
Subscribe to our FREE Apia Good Life quarterly newsletter for information on our latest offers, stories and inspiration to keep living life at its best.
---
Australian Pensioners Insurance Agency Pty Limited ABN 14 099 650 996 is an authorised representative of AAI Limited ABN 48 005 297 807, the product issuer. Read the Product Disclosure Statement before buying this insurance. The Target Market Determination is also available. Go to apia.com.au for a copy.
This advice has been prepared without taking into account your particular objectives, financial situations or needs, so you should consider whether it is appropriate for you before acting on it.