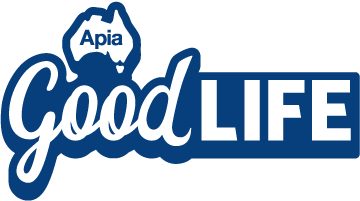 Over 50s guide to buying Car Insurance
---
Buying Car Insurance used to involve heading into your local branch or picking up the phone. These days — like just about everything — it's often done online.
Luckily, there are lots of online tools and resources to help take the hassle out of things like buying seniors car insurance.
How to compare seniors Car Insurance prices online
Look at the premium, excesses, and fees
When comparing over 50s Car Insurance, you might first consider costs like:
premiums
excesses, and
any other fees.
Keep in mind that different prices might represent different levels of cover. For example, while one provider might be cheaper than another, they might not cover as many different events, or they might not cover up to the same amount. Make note of these things and consider what you want covered, and how much you'd need to be paid out after an incident.
To get an understanding of how much insurance will cost with a certain provider, you may need to get a quote.
How to get a quote online
You can get an Apia Car Insurance quote online without committing to a policy. First, you'll need to choose whether you want a quote for:
You'll then be taken through a few questions, including some about you, your car, and your driving history. Your answers help us determine the appropriate premiums and excess.
When viewing your quote, you can scroll down and open the 'View your premium summary' tab for an overview of how your premium has been calculated. It'll look something like this:
There's also a live chat option with if you get stuck or just have a question. Click on the message icon in the bottom right corner to start a chat.
Consider discounts or deals that may suit you
Insurance providers sometimes offer deals or discounts, which could help lower the cost of your premium. For example, customers who have two or more eligible policies with Apia are entitled to a 10% multi policy discount1. And for Apia Comprehensive Car Insurance, the Apia Drive Less Pay Less® Discount is available to customers who drive under 20,000 kilometres a year 2. There's also a 10% premium discount if you buy your Apia Comprehensive car insurance policy online3. Make sure to include discounts when considering the best value car insurance overall *.
Find out more about ways you can save on Home and Car Insurance.
How to compare levels of cover online
Most insurers provide will provide an overview of what they cover on their website. For example, Apia lists what's covered by Comprehensive Car Insurance on our dedicated page. Make sure to have a read of the Product Disclosure Statement (PDS) for more on what is and isn't covered.
Check for insurance that caters to your demographic
Some insurance providers cater to specific demographics, like Apia — we only provide insurance for over 50s. This means we're able to reward our customers for their experience with better insurance products and the service they deserve.
Read more:
Not an Apia customer and want to find out more?
Subscribe to our FREE Apia Good Life quarterly newsletter for information on our latest offers, stories and inspiration to keep living life at its best.
---
*If you are eligible for more than one discount, we apply each in a predetermined order to the already discounted premium (usually before adding taxes and charges). The discounts we offer are subject to change.​
1 Multi-policy discount (MPD) rewards you with a discount off your premium for holding two or more eligible paid Apia general insurance policies. There must be a common mailing address and the person(s) seeking the discount must be nominated as an insured with the same name on each eligible policy. If you take out a new policy and then qualify for the MPD, you are eligible to receive the discount on that new policy immediately and on your other existing eligible policies from their next renewal date, provided you still qualify. If you become eligible around the time of policy renewal and the discount is not shown on your certificate of insurance, please contact us as the MPD may not have been applied to the renewing policies.​
Eligible policies that qualify for the MPD are Apia: home, contents, landlord, car, motorcycle, boat, caravan and motorhome insurance. To find out more about the multi-policy discount please phone us on 13 50 50.​
MPD does not apply to optional covers Personal valuables – unspecified items, Personal valuables – specified items, Apia Home Assist, Excess-free Glass cover or Apia Roadside Assist (if available). ​
2 Apia Drive Less Pay Less© discount does not apply to optional covers Apia Roadside Assist and Windscreen and window glass cover (if available). ​
3 Online discount is only available for new, eligible policies purchased online and will be applied upon purchase and subtracted from the premium. Online discount is not available with any other offers and does not apply to optional covers Apia Home Assist, Excess-free Glass cover and Apia Roadside Assist (if available).
Australian Pensioners Insurance Agency Pty Ltd (Apia) ABN 14 099 650 996 AR 239591 is an authorised representative of AAI Limited ABN 48 005 297 807 AFSL 230859 (AAI), the issuer of Home, Landlord, Car, Caravan, Motorcycle, Motorhome, Boat& Compulsory Third Party Personal Injury (CTP) Insurance.
Limits, exclusions and conditions apply. Please read the Product Disclosure Statement before buying this insurance.
This advice has been prepared without taking into account your particular objectives, financial situations or needs, so you should consider whether it is appropriate for you before acting on it.