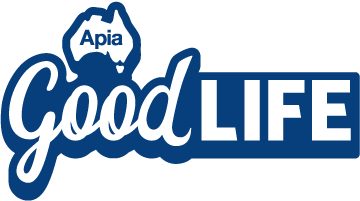 A guide on to how to sell your car privately
---
Selling your car privately, rather than through a dealership, can often result in more money in your pocket. But it's not a guarantee — the success of a private sale can be determined by effort and intuition. There are a few things you can do set yourself up for success when selling a car privately.
Preparing your car for sale
Take it to the mechanic for a roadworthy and repair
In most states, getting a roadworthy certificate before you sell your car is a legal requirement. Many private listing websites won't let you list without it. Book your car in at the mechanic to get a roadworthy check and a service to make sure everything is in working order.
Get your paperwork together
Things like registration papers, service book records and car finance documents can help give credibility to your listing and create trust between you and prospective buyers. Consider ordering an official PPSR report of your vehicle history to show to interested parties. Because CTP (or Green Slip in NSW and MAI in the ACT) is transferred with vehicles, you might also want to point out how much cover is left.
Give it a clean and polish
Before you list, consider getting your car professionally cleaned for that new car feel. You may spend more, but the difference it can make in attracting sellers can be worth it. If you are doing it yourself, make sure you hit key spots like the wheels, windows, door and boot openings, and engine bay.
Listing your car online
Take photos
Photos can make or break a listing. When done well, they can help put that extra shine on your ad. Done badly, and people will just keep scrolling. Some tips for when you're taking photos:
Shoot when it's not overcast or raining, as this can dull the features of your car.
Take landscape shots to make sure you can get most of the details in.
Take a look at listings on car sales websites and try to replicate the angles they use, to help give it a professional look.
Make sure the photos are in order and the right way up.
Write the ad
Keep it simple, and be clear and honest. You want to make it easy for readers to quickly find the information they need. Even if you have a few scratches and dents, include them in the ad. Being upfront with prospective buyers will save them from disappointment when they come see the car. Make sure you include:
Description, including car detailing, make, model, year of manufacture and transmission.
Odometer reading. If it's below average for its age, say so.
Car history. List how many previous owners it has had, the car's service record, and whether you drove it offroad or mostly in the city.
Price the car
Read listings for cars that are similar to yours, considering things like model and odometer reading. From there, you can get an idea of where yours might sit, price-wise. If it's above average, perhaps due to modifications or accessories, explain why. Remember to be realistic!
Managing the sale
Dealing with buyers
If someone comes to see the car, be upfront and ask them for ID. Before they come, make sure you try contact them via phone just confirm they are who they say they are. If they're keen on taking the next step and buying, ask them for a second form of ID, like a passport or Medicare card. Accompany them on the test drive, too.
Nervous about others taking your car out for a spin? Luckily, Apia Comprehensive Car Insurance can cover your car if it's been taken out for a test drive, granted you're in the car at the time. For eligibility and exclusions, read the PDS.
Negotiation and payment
One of the perks of selling and buying privately is the wiggle room for negotiation. To make sure you don't get pushed too low, it's important to have a bottom-line figure in your mind beforehand. Be firm and don't be afraid to say no!
Once you've reached a figure, ask for a deposit. Payment methods like:
Direct deposit
Online transfer
Cash, or
Bank cheque
Are the safest and most convenient payment methods. As a final step, make sure the buyer provides documentation and transfer receipts before you hand over the keys.
Read more:
Not an Apia customer and want to find out more?
Subscribe to our FREE Apia Good Life quarterly newsletter for information on our latest offers, stories and inspiration to keep living life at its best.
---
Australian Pensioners Insurance Agency Pty Ltd (Apia) ABN 14 099 650 996 AR 239591 is an authorised representative of AAI Limited ABN 48 005 297 807 AFSL 230859 (AAI), the issuer of Home, Landlord, Car, Caravan, Motorhome, Boat, Travel & Compulsory Third Party Personal Injury (CTP) Insurance.
Please read the relevant Product Disclosure Statement before you make any decision regarding this product. The Target Market Determination is also available.
Any advice has been prepared without taking into account your particular objectives, financial situation or needs, so you should consider whether it is appropriate for you before acting on it.