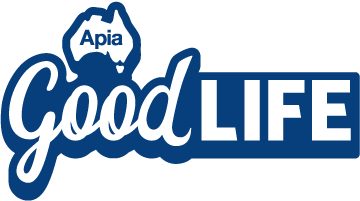 Storm damage: What to do if your car is affected
---
There's no two ways about it — with the bushfires, pandemic and recent floods in NSW, 2020 has been tough. If you've been caught up in a storm or cyclone, it can take time to put your life back together. Apia is here to help, however long it takes.
In events like these, we focus on responding to customers as quickly as possible. Our claims lodgement team is available 24/7, so you never have to navigate a disaster alone. We also know a thing or two about storm damage. After the devastating Eastern States hail and floods in January, the Suncorp Group received approximately 22,800 motor claims, and we paid out $196,000,000 to our customers, to date.
Apia wants to stand by you as you rebuild what's lost. So, to help you start the clean-up and claims process, we've created a post-storm and cyclone guide.
First, make sure you're safe
In the aftermath of a storm or cyclone, the safety of you and your family should be your top priority.
Never enter flood waters — even water 30cm deep could sweep you off your feet.
Always wait till the storm passes before checking your car for damage.
Be aware of fallen powerlines.
If you see or suspect asbestos, avoid the area and immediately notify emergency authorities, like the SES or fire service.
Prevent further damage to your car
Once it's safe to inspect your car, it's time to start cleaning up. It's good to start this process as soon as it's safe to do so, to prevent further damage and to ensure you have enough documentation for your insurance claim. Here are some things to tick off your to-do list:
Dry out your car by keeping it as ventilated as possible. This prevents the build-up of mould.
Dispose of carpets. Any mould here can lead to further damage.
Document everything. Keep a list of brands, models and serial numbers; make a list of what you throw out; and take plenty of photos!
And although it may be tempting, don't start your car if you suspect engine or electrical damage.
How car insurance comes in
Unlike Compulsory Third Party cover (called Green Slip in NSW and MAI in the ACT), Apia's Comprehensive Car Insurance covers you against storm, flood and hail — not to mention various other insured events like fire, theft, malicious damage, as well as collision and impact. We cover trailers too, if they're attached to your car.
If your car is damaged in an insured event, we'll cover the costs of emergency repairs to get you back on the road as soon as possible. And if your ride stops working 100km from home, we'll take care of emergency travel or accommodation costs — we want to make sure you always have a way to return, or a place to stay the night.
We also cover certain types of personal property in your car, like clothing, and electronic devices.
Get Apia's Comprehensive Car Insurance online and save 10% on your premium*!
Get a Comprehensive Car Insurance Quote
New car after an insured event
If your car is unrepairable, and less than two years from the date of original registration, we'll send you a new one under our Comprehensive cover. Apia will match the new car with the same make or model, or at least something similar. This includes similar accessories, mods, tools and spare parts. We'll also pay the on-road costs, like stamp duty, CTP, registration and delivery charges. The best part? Your policy will be transferred to the new car and run till its expiry date.
A note on excesses: all storm, flood and hail claims come with a standard excess.
What about previously damaged cars?
In some cases, we cover these too! Under our Comprehensive Car Insurance, if previous hail damage has been repaired (and you can prove it), you'll have cover. General wear and tear is also acceptable, if the car is roadworthy.
Save time by claiming online
Apia knows that the unexpected can strike any day, any time. So, we're always here to help, whether it's online or on the phone.
Our claims line may be overcrowded post-flood, storm or cyclone, so lodge your claim online to beat the queues! The entire process is straightforward and usually takes about 10 minutes.
Apia is also part of the Suncorp Network, so you can use the Suncorp Insurance App to lodge your claim — uploading pics and docs is easy.
Download the Suncorp Insurance App
Lodging a claim: what to expect
Whether you lodge your claim online or in-app, you'll get an instant claim number and be able to track the progress of your claim.
When you begin your claim, provide proofs of ownership and value, like registration papers, receipts and service records.
Once your car is ready for assessment, either drive (if it's safe to do so) or let us move your car to a chosen location. We'll then assess your claim and determine the next steps. Your car and rescued valuables may be stored free of charge in a secure site.
Read more:
Not an Apia customer and want to find out more?
Subscribe to our FREE Apia Good Life quarterly newsletter for information on our latest offers, stories and inspiration to keep living life at its best.
---
Australian Pensioners Insurance Agency Pty Ltd (Apia) ABN 14 099 650 996 AR 239591 is an authorised representative of AAI Limited ABN 48 005 297 807 AFSL 230859 (AAI), the issuer of Home, Landlord, Car, Caravan, Motorhome, Boat, Travel & Compulsory Third Party Personal Injury (CTP) Insurance.
Please consider the Product Disclosure Statement before buying this insurance.
This advice has been prepared without taking into account your particular objectives, financial situations or needs, so you should consider whether it is appropriate for you before acting on it.
*If you receive more than one discount, we apply each in a predetermined order to the already discounted premium (usually before adding taxes and charges). The discounts we offer are subject to change.
Online discount is only available for new, eligible policies purchased online and will be applied upon purchase and subtracted from the premium. Online discount is not available with any other offers and does not apply to optional covers Apia Home Assist, Excess-free Glass cover and Apia Roadside Assist.​