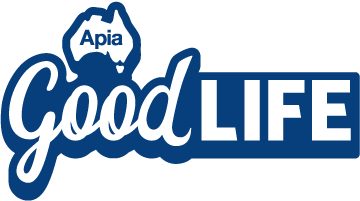 Retirement planning with your partner
---
If you're looking to retire soon, you've probably got plans for how you'd like to spend your newfound free time. Will you be packing a bag and taking off overseas? Or, simply enjoying the opportunity to spend more time at home and in the garden. No matter your plans for your retirement, there may be a chance they don't line up with those of your partner.
One couple, from Jill Weeks' book 21 Ways to Retire, decided to retire six months apart because their plans didn't exactly mesh.
"I thought the freedom would be a big bonus. I suppose I went from looking after clients [at work] to find I was looking after my husband. I went from nurturing one to nurturing another," says the wife, who had thought they could avoid withdrawal from their jobs if they wrapped up at different times.
"The six months I continued working was only a token time. There is a huge adjustment in retirement and I think people should realise this," she says.
"The big thing was that I missed other recognition. I also missed: the satisfaction, the recognition, the contact with hundreds of other people."
Yet, while the adjustment was hard at first, this couple worked through the wobbly times in order to land in a really good place, enjoying their retirement together.
"The big bonus I've got out of retirement is that we're together 24 hours a day. I find it hard to understand people who don't feel that way," she says.
If you're facing a similar situation, you might be asking yourself a lot of questions about how to tackle this tricky terrain. We spoke with Dr Karen Phillip, a counselling psychotherapist, to get some professional advice and insights about those tough questions that might be going through your head.
Why is it difficult to talk to my partner about our differing retirement plans?
"We often expect our partner to want the same as we do, after all, we know each other so well, surely they know and understand what I want. When we discover they don't, it can leave us questioning our relationship and create fear within us."
If our plans don't mesh, how should we broach the subject?
"Be curious. Discover what your partner wants to do and the reason they want to do it. Sometimes we have a desire to step away from our normal to try something completely different and new. This new phase of life is a perfect time to take this step."
Is it better to come to a compromise on plans together, or should we agree to just do things entirely our own ways?
"Compromise is always the best option. Even if both partners decide to do their own activities at times, then come together for others. Both need to be heard and considered."
Will my relationship with my partner change when I enter retirement?
"Retirement is a new and different phase of our life. We finally have the time to explore those desires we have always wondered about and only now have the opportunity to do. Our normal routine is gone, our options are wide open. Your relationship may change, hopefully for the better, stronger and closer."
Should I be worried if my relationship does change?
"Change can be good, it can be exciting and new. When we fear change, we set up a barrier, however, when we embrace change, we flow easier along and can enjoy the journey."
Not an Apia customer and want to find out more?
Subscribe to our FREE Apia Good Life quarterly newsletter for information on our latest offers, stories and inspiration to keep living life at its best.
---
Australian Pensioners Insurance Agency Pty Limited ABN 14 099 650 996 is an authorised representative of AAI Limited ABN 48 005 297 807, the product issuer. Limits, exclusions and conditions apply. Read the Product Disclosure Statement before buying this insurance. Go to apia.com.au for a copy. The Target Market Determination is also available. This advice has been prepared without taking into account your particular objectives, financial situations or needs, so you should consider whether it is appropriate for you before acting on it.
The information is intended to be of general nature only. Subject to any rights you may have under any law, we do not accept any legal responsibility for any loss or damage, including loss of business or profits or any other indirect loss, incurred as a result of reliance upon the information. Please make your own enquiries.