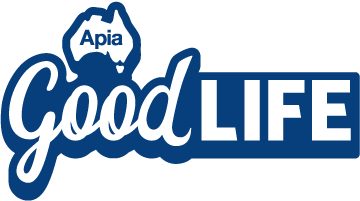 6 home maintenance jobs to add to your list
---
From checking gutters to pressure-washing driveways and cleaning smoke alarms, this home maintenance to-do list is one to tick off each year.
We often think of spring as the best time for home repairs and improvements, but creating a quarterly schedule of maintenance jobs to do each season is a great way to keep your house looking its best year-round. You may also avoid any costly repairs down the track. Late winter is an ideal time to get on top of specific tasks to keep you and your family safe and comfortable before seasonal weather hits.
1. Pressure-wash driveways and paths
Over time, dirt, mould and mildew can build up on outside surfaces, making them both unsightly and slippery. Pressure-wash your driveways, external stairs and garden paths in winter to reduce the risk of them becoming a fall hazard during wet weather. You'll be amazed at the revitalisation effect it has on your home's exteriors, too.
2. Clean and test smoke alarms
Appliances commonly used in winter (such as heaters, electric blankets and clothes dryers) are common causes of house fires. Prepare your home for an unforeseen fire emergency by cleaning your smoke alarms now – you can use a soft brush or vacuum to remove any dust or cobwebs which could interfere with smoke sensors. Also remember to test the unit each month by pressing the test button until it sounds, and replace the batteries regularly according to the manufacturer's instructions. A good reminder to do this yearly is on April 1, which coincides with a national campaign to change the batteries of your smoke alarm. As this can be a tricky job requiring a safety ladder, seek professional help or call in an expert handyman.
3. Clear out gutters
Keeping your home as dry as possible in the winter months is important for both your respiratory health and your home's structural integrity. A ladder, a pair of durable gloves and some kitchen tongs (in case of sharp sticks) can help you remove any accumulated debris from your gutters and ensure water is effectively draining away from your home during a heavy rainfall. If you're not confident to take this on yourself, don't hesitate to call a professional.
4. Clean air conditioning filters
Split-system air conditioners are an energy-efficient way to heat your home in winter. But if it's been a while since you cleaned a filter, your AC probably isn't running at its best. Air conditioning units require servicing every one to two years and if not used regularly they can grow mould and dust build up. To avoid this, turn the units on regularly and run for a few minutes. The dirtier the dust filters, the harder the unit has to work to move air – so give it a good clean (according to the user manual) and you'll improve your home's air quality and may reduce your electricity bill (win, win). If it's been a while and a deep clean is needed, you can call a professional to do this for you.
5. Check for pests
When it's too chilly outside for humans, it's often uncomfortably cold outside for pests, too. Mice, rats and cockroaches might make themselves at home, potentially spreading bacteria or gnawing on your electrical wires. Now is the time to check your vents, garage, attic, pantry and storage areas for any signs of infestation – and consider engaging with a professional pest and termite treatment every year.
6. Trim hedges and trees
Mid to late winter is an ideal time for trimming, as most hedges and trees are in dormant phase and are less likely to be damaged. Giving them a good prune now will encourage growth when the weather warms up… and have your garden looking splendid for spring.
Read more:
Not an Apia customer and want to find out more?
Subscribe to our FREE Apia Good Life quarterly newsletter for information on our latest offers, stories and inspiration to keep living life at its best.
---
Australian Pensioners Insurance Agency Pty Ltd (Apia) ABN 14 099 650 996 AR 239591 is an authorised representative of AAI Limited ABN 48 005 297 807 AFSL 230859 (AAI), the issuer of Home, Landlord, Car, Caravan, Motorhome, Boat, Travel & Compulsory Third Party Personal Injury (CTP) Insurance.
Any advice provided is general advice only and has been prepared without taking into account any person's particular objectives, financial situation or needs, consider whether it is appropriate for you before acting on it. Read the Product Disclosure Statement before making a decision about general insurance. The Target Market Determination is also available.
The information is intended to be of general nature only. Subject to any rights you may have under any law, we do not accept any legal responsibility for any loss or damage, including loss of business or profits or any other indirect loss, incurred as a result of reliance upon the information. Please make your own enquiries.