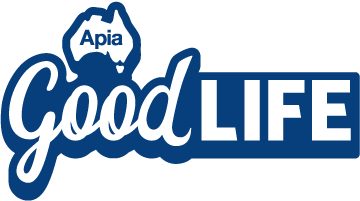 5 ways to give back this Christmas
---
Taking the time to be grateful for our own good fortune and giving back to the community can make the festive season much more memorable. Here are five simple, charitable ways to contribute to others this season – many of which won't cost you a cent!
Give your time
Time is precious. Giving some to those in need can be the most generous gesture of all. Giving time is fundamental to our wellbeing; a foundation on which we can be and do better. Doing so can also help us find purpose in our lives and help us become more integrated in our communities.
Whether it's popping around to your nearest nursing home, visiting someone in hospital or helping out at a homeless shelter, donate your time this Christmas. Perhaps you'd like to volunteer at a soup kitchen? If so, get in quick – it's one of the most popular activities to do on Christmas Day, and positions generally fill up early.
Give a gift
There are countless kids who go without at Christmas time – many are ill in hospital, come from disadvantaged families, or are moving between children's homes. Regardless of their situation, having a present to open on Christmas morning can make all the difference. The Smith Family's Toy & Book Appeal provides gifts to children in need, allowing them to feel a sense of belonging at this time of year. Whether it's through donating an unwanted toy, offering a new gift, hosting a gift collection or volunteering to prepare toy packs, you can bring a smile to a child's face this Christmas.
The Kmart Wishing Tree Appeal, in conjunction with The Salvation Army, is another great cause that helps support those in need. Celebrating 32 years of giving, the appeal has collected more than eight million gifts in its history. To donate, simply place a gift under the Wishing Tree at any Kmart store. Alternatively, you can drop some spare change into a coin collection box at any register or add a little extra to your transaction in store.
Give blood
Around 15,000 Australians are diagnosed with blood cancers such as leukaemia or lymphoma each year, and on average, just one patient with blood cancer undergoing eight months of treatment needs 18 people to donate blood each month. Many regular donors take a break over the festive season, but the need for blood never does. In fact, it's in particularly high demand during the holidays – each year, the Australian Red Cross Blood Service needs more than 4500 blood donations between Christmas and New Year.
It only takes an hour to potentially save three lives. Make an appointment online to give blood this Christmas or by calling 13 14 95
Give back to the planet
Make the shopping routine simpler by giving gifts you'll feel good about. There are tonnes of ethical and sustainable companies producing some fantastic products, and your family and friends will appreciate knowing that their gift contributed to an important cause. Alternatively, forego the pressie and donate to a charity that's close to their heart.
When it comes time to wrap those ecological presents, consider how you do so. In Australia, we use more than 8000 tonnes of single-use wrapping paper each year – the equivalent of around 50,000 trees. In no time, it's ripped off and thrown in the bin. Get creative with your packaging this year – consider popping presents in reusable gift boxes or use a mix of newspapers and magazines to create a quirky wrap.
Give the animals some love
All creatures deserve some goodwill, and there are so many ways to give back to our furry friends this Christmas. Why not trade gifts for a donation? Ask your friends and family to donate to the RSPCA or Animals Australia in lieu of a present. Similarly, become an RSPCA Guardian Angel and bring hope to an animal in need. You can even see an image of your matched animal and share it with family and friends, which may increase the chances of it finding a new home before Christmas.
Otherwise, why not volunteer your time at an animal shelter or offer to walk a few neighbourhood dogs? This simple act of kindness will bring some much-needed joy to animals in need, and you'll feel pretty great about it too!
While we're scrambling from shop to shop trying to scoop up every last toy, scarf, candle or leather wallet, there are so many with so little. Whether you volunteer at a shelter with your grandchildren or gift something special to a child in need, it's time to step up and make a positive change this Christmas – Santa will love you for it!
Read more :
Not an Apia customer and want to find out more?
Subscribe to our FREE Apia Good Life quarterly newsletter for information on our latest offers, stories and inspiration to keep living life at its best.
Australian Pensioners Insurance Agency Pty Limited ABN 14 099 650 996 is an authorised representative of AAI Limited ABN 48 005 297 807, the product issuer. Limits, exclusions and conditions apply. Read the Product Disclosure Statement before buying this insurance. Go to apia.com.au for a copy. The Target Market Determination is also available. This advice has been prepared without taking into account your particular objectives, financial situations or needs, so you should consider whether it is appropriate for you before acting on it.
The information is intended to be of general nature only. Subject to any rights you may have under any law, we do not accept any legal responsibility for any loss or damage, including loss of business or profits or any other indirect loss, incurred as a result of reliance upon the information. Please make your own enquiries.