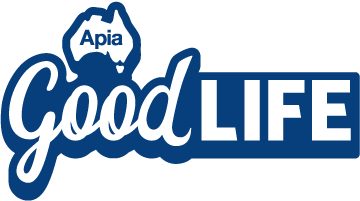 Ten gift ideas for your grandkids this Christmas
---
Whether you're a seasoned grandparent or it's your first Christmas with new additions to the family, we've wrapped up some of our favourite present ideas to give you some inspiration. From youngsters to older grandkids, and everyone in between, these are gifts that will encourage you to be able to spend more time with your family.
For the young tots
There's no better feeling than seeing a big smile on the face of someone enjoying themselves – particularly if it's as a result of your handiwork in the gift department. Put your Santa hat on and get creative with these gift ideas for the younger ones in the family.
Plan a treasure hunt
Just like a chocolate Easter egg hunt, Christmas is a great time to get little ones out in the garden on a treasure hunt. The 'treasure' could be as simple as chocolate coins or even different things to make up a costume (think eye patch, hat and swashbuckling sword) so that, by the end of the hunt, they're decked out in a pirate costume.
Photography adventure
In the same way a treasure hunt will get you playing together, this gift idea will have you spending time getting creative together all day. Gift your grandchild a disposable camera and a list of things or places they need to photograph, then take them on an adventure! Considering the fact youngsters these days will probably be reaching for a smart phone instead of a disposable camera, this is a great way to show them how a camera works and take them to get the pictures developed and printed so they can keep them for life.
For the pre-teens
If your grandkids are outgrowing their toys and seem to be restless for time outdoors, these ideas are perfect to get them outside in the sunshine.
Gardening
Considering the love kids have for playing in dirt, why not encourage them to do this with the help of some gardening tools? Depending on their age and interest, everything from a set of gardening tools to a beginner's herb garden that you can plant together are easy ways to get them channeling their inner green thumb. If you're often on babysitting duty and have a backyard of your own, consider setting up the gardening gear at your place so you can make the most of that time together.
Get crafty
From DIY mosaic kits to origami and papier-mâché, crafting is the perfect way to spend an afternoon together no matter whether the sun's out or it's looking a little too grey to venture outdoors. If you know your grandchild has a particular interest like building or making things out of paper, you can get a present that suits, otherwise there are lots of craft kits you can purchase online to keep them busy.
Outdoor cinema tickets
With summer in full swing, there are plenty of outdoor cinema events going on around Australia. If your grandkids love the movies, this is a chance to make a night of it. Pack plenty of blankets and snacks, and find the nearest outdoor cinema to you that's playing something the whole family will enjoy.
Sports event
It's never too early to introduce your grandkids to your favourite sports team, right? There are plenty of sports going on in Australia during the summer, from the Big Bash to the Australia Open, and most of these are family-friendly so you can take the kids, and grandkids, for a day out.
The young adults
You might have grandkids who are well into their teenage years and beyond, and these gifts are particularly good for those who might be living a longer distance away.
Book a cooking class
Getting comfortable in the kitchen is a skill that's important to everyone, particularly as kids start to get older. Booking a cooking class is the perfect way you can spend an afternoon or evening together in a kitchen, learning how to cook a new dish. If your family has an overseas trip coming up, you could even consider booking a class to learn about that country's cuisine – from a delicious Pad Thai to an authentic Italian pizza!
Spotify subscription
If your grandchild isn't already signed up to a music streaming service like Spotify it could be a perfect way to gift them music without worrying about picking their favourite band or singer. There's monthly subscriptions available – just check subscription cancellation policies to make sure you can cancel at anytime.
An electronic instrument
It might not go down too well if you buy one of your grandkids a drum kit – picture them drumming up a storm day and night for all the neighbours to hear – but an electronic instrument (drum kit included) will mean they can play with headphones in. This will keep their parents, and the neighbours, happy while they learn a new instrument. If your loved one already has an instrument at home, lessons are an easy gift idea that they can enjoy throughout the year.
The perfect esky
Keen for camping? Looking to go on a few picnics this summer? Gifting your grandkids the perfect esky will mean they're set for life to keep their food and drinks icy cold when they head outdoors. It's one of the more functional gifts, but will come surprisingly in handy as they start to get older – music festivals, fishing trips, and more!
Ready to get gifting?
Not an Apia customer and want to find out more?
Subscribe to our FREE Apia Good Life quarterly newsletter for information on our latest offers, stories and inspiration to keep living life at its best.
---
Australian Pensioners Insurance Agency Pty Limited ABN 14 099 650 996 is an authorised representative of AAI Limited ABN 48 005 297 807, the product issuer. Limits, exclusions and conditions apply. Read the Product Disclosure Statement before buying this insurance. Go to apia.com.au for a copy. The Target Market Determination is also available. This advice has been prepared without taking into account your particular objectives, financial situations or needs, so you should consider whether it is appropriate for you before acting on it.
The information is intended to be of general nature only. Subject to any rights you may have under any law, we do not accept any legal responsibility for any loss or damage, including loss of business or profits or any other indirect loss, incurred as a result of reliance upon the information. Please make your own enquiries.