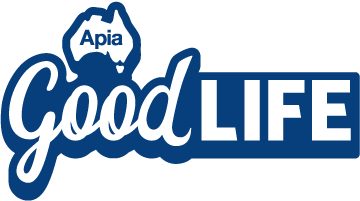 Last Will and Testament
---
Many Australians think that making a last will and testament is complex. But it isn't as complicated as it might first appear.
In Australia, for a will to be considered a valid legal document, all it needs is that it should be in writing (either handwritten or typed), dated, and signed by the will-maker and two independent witnesses who are not beneficiaries (some Australian states permit beneficiaries to be witnesses, though it's best practice not to include them). While it's possible to create a will without seeking the help of a lawyer or a legal professional, a will that is drafted by a non-legal professional could be disputed.
This article explains what a last will is, it's significance as a legal document and what you might need to consider as you prepare the document.
What is a last will?
A last will and testament is a legally binding document, which is considered a written legal declaration of a person's final wishes regarding what should happen to their property and assets after they have passed away. The document can help ensure that your final wishes are carried out to the letter when it comes to how your property, possessions and assets get distributed.
Considering how significant the document is, it's surprising to note that more than half of Australia's population don't have a last will in place.
What happens if you die without making a last will?
If you die without making a last will or pass away with an invalid will, the laws of intestacy apply. This means that your estate and assets will be distributed as per a standard formula set out under that state government's jurisdiction. The exact formula differs from state to state across Australia. You can contact the Probate Officer of your state to get more information on the formula for intestacy in your state. However, these general rules about how the estate could be distributed in a case of intestacy apply as stated below.
Person is survived by a partner: in such a scenario, all the estate goes to the spouse. In some cases, it's possible that if there are children from another relationship who aren't the current surviving partner, some of the estate might also go to them.
Since 2017, Australian law recognises de-facto relationships and partners regardless of gender to have the same entitlements as married heterosexual partners. However, if a person dies intestate (without making a will) and they were in a de-facto relationship that isn't recognised under intestacy laws, then their de-facto partner might not have a claim.
Person is survived by children and no partner: all children, whether from past or present marriages, are entitled to equal shares of the estate. If any children are minors, they will receive their benefit after turning 18.
Person had no partner or child: all estate goes to surviving parents. If they're both alive, they will both receive an equal share of half the estate. When there are no surviving parents, then this hierarchy is generally followed:
Surviving siblings are entitled to equal shares of the estate then,
Surviving grandparents then,
Uncles and aunts then,
Cousins.
Why is a last will important?
A last will is perhaps one of the most important legal documents you will create. Knowing how you want your property and assets to be distributed after you've passed away and having those wishes clearly communicated can give some peace of mind to yourself and your loved ones.
Making a will can allow you to:

Nominate a legal Executor of your estate – the person who will distribute your assets to your beneficiaries as you've set out in your will
Protect your loved ones from the uncertainty and stress of contesting for your estate or an unknown Executor taking ownership
Ensure that your exact wishes are documented about who will inherit your estate after you die.
Considerations for choosing a lawyer
Certain life changes – such as divorce – may have the potential to possibly void an existing will. The exact laws surrounding how wills get executed also differ from state to state. It's important to do your own research if you're going to attempt writing your own will.
If you're not comfortable doing it yourself, then it's best to seek out legal help to ensure that your last wishes are carried out accurately and without any potential for dispute.

Should I consider buying funeral insurance?

As discussed, making a will may go a long way in helping to look after your loved ones are properly looked after once you've passed away. But there's another way that you can help ease the financial stress of your loved ones after you've gone, and that's through funeral insurance. Funeral insurance pays your loved ones a lump-sum payment to your loved ones when you're no longer around.
With Apia Funeral Insurance, your loved ones can get up to $15,000 to cover funeral costs so you have some peace of mind that they are supported in a time of need. Call Apia Funeral Insurance on 13 50 50 or get a quote online here.
Not an Apia customer and want to find out more?
Subscribe to our FREE Apia Good Life quarterly newsletter for information on our latest offers, stories and inspiration to keep living life at its best.
---
Apia Funeral Insurance is issued by TAL Life Limited ABN 70 050 109 450 AFSL 237848 (TAL Life) which is part of the TAL Dai-ichi Life Australia Pty Limited ABN 97 150 070 483 group of companies (TAL). TAL is not part of the Suncorp Group. TAL companies use the Apia brand under licence from the Suncorp Group. The different entities of TAL and the Suncorp Group of companies are not responsible for, or liable in respect of, products and services provided by the other. Any advice on this page in connection with the Life products is general in nature and is provided by Platform Ventures Pty Ltd ABN 35 626 745 177 AFS Representative Number 001266101 (PV). PV is part of the Suncorp Group and an authorised representative of TAL Direct Pty Limited ABN 39 084 666 017 AFSL 243260 (TAL Direct). General advice does not take into account your individual needs, objectives or financial situation. Before you decide to buy or to continue to hold a Life Product you must read the relevant Product Disclosure Statement. The Target Market Determination (TMD) for the product is also available.