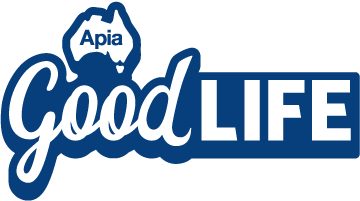 How to keep your heart healthy
---
How do you know if your heart is in tip-top shape? In 2017 and 2018, cardiovascular disease (CVD) affected almost half of Australians aged 64 to 74 years, and over 60 per cent of people over 75 years of age. There are a number of factors that can contribute to an increased risk of heart disease, stroke or heart failure – not eating enough vegetables, not being physically active enough or having high blood pressure or cholesterol.
"It's never too late or too soon to start looking after your heart health, addressing lifestyle and lowering your risk," says Natalie Raffoul, registered clinical pharmacist and cardiovascular risk reduction manager at the Heart Foundation "Doing things to improve your lifestyle not only helps improve your heart health, but will also help you feel more energetic, have stronger bones and muscles, as well as feel happier and more relaxed."
Eat good food
Eating a balanced diet is essential for overall health, but more so when it comes to the heart. A heart-healthy diet can reduce the risk of heart disease and leads to overall improvement in health and wellbeing. Raffoul recommends eating everything in moderation and advises against cutting out whole food groups. "Having a heart-healthy diet is one of the best ways of reducing your risk of heart disease," she explains. "It is not about individual nutrients, 'good' and 'bad' foods or restrictive diets – it's about sustainable changes, made over time."

A diet naturally low in unhealthy fats, salts and added sugar is key; opt for foods rich in wholegrains, fibre, vitamins, antioxidants and healthy fats. This involves eating plenty of vegetables, fruit, legumes, wholegrain cereals, a variety of healthy proteins including fish, lean meats and unflavoured dairy, as well as healthy fats such as nuts, seeds, avocados and olive oil. Replace salt with herbs and spices to flavour foods and keep up your water intake – aim for a minimum of eight glasses a day.

"Start by making one change at a time, such as switching to wholegrain bread or making one day a week a 'meat-free' day," Raffoul suggests. "It may take a while to get used to it, but you'll find it will become easier as you go."
Get moving!
Research shows high Body Mass Index (BMI) is a major contributor to morbidity or mortality for all cardiovascular diseases and ischaemic heart disease, particularly in those over 50 years of age. Maintaining a healthy body weight, based on your height and age, is vital for your heart. Not sure whether you're within the 'healthy' weight range? Assess your BMI with an online calculator or by visiting your GP.

Regular exercise can help keep your heart in healthy shape. Raffoul advises aiming for 150 minute of moderate physical activity per week – that could be achieved either through 30-minute sessions, 5 days a week or 10-minute sessions, three times a day. Whether it's simply going for a walk or doing light weight training at the gym, find an exercise regime that suits your lifestyle and motivates you to keep moving.
"Any physical activity is better than none at all," Raffoul says. "Start by doing some, and gradually build up to the recommended levels. Try to be active on most – preferably all – days of the week."

Walking is ideal, because it can easily be incorporated into your daily life. You can control the intensity by walking faster or slower, tacking a hill or taking the stairs. Best of all, it's free, fun, and doesn't require any special equipment. Raffoul suggests joining a Heart Foundation Walking group to connect with likeminded people who are on their own health journey.

"Aim to do some muscle-strengthening at least twice a week," she adds. "This can include body weight exercises like push ups, squats or lunges, classes that involve using body weight to exercise, like yoga or Pilates, or household tasks involving lifting, carrying or digging."
Have regular check-ups
Raffoul strongly advises seeing a doctor for a heart health check, particularly if you're over 45, or over 30 if you're Aboriginal or Torres Strait Islander.

"During a heart health check, your doctor will arrange blood tests to check your blood sugar, cholesterol levels and blood pressure, ask about your lifestyle, and take a full medical and family history," she explains. "Your GP will calculate whether you are at a low, medium or high risk of having a heart attack or stroke in the next 5 years and support you to make the right changes to improve your heart health."

You've only got one heart, so make sure it's well looked after. By thinking about prevention early on and implementing good behaviour patterns, you can greatly reduce the risk of cardiovascular disease and be on your way to living a long, happy and healthy life.

"By looking after our heart, we're more likely to go on enjoying the everyday things that we take for granted, such as spending time with our family and friends, having the energy to play with grandchildren, or doing the gardening," Raffoul adds.
Not an Apia customer and want to find out more?
Subscribe to our FREE Apia Good Life quarterly newsletter for information on our latest offers, stories and inspiration to keep living life at its best.
---
Australian Pensioners Insurance Agency Pty Limited ABN 14 099 650 996 is an authorised representative of AAI Limited ABN 48 005 297 807, the product issuer. Limits, exclusions and conditions apply. Read the Product Disclosure Statement before buying this insurance. Go to apia.com.au for a copy. The Target Market Determination is also available. This advice has been prepared without taking into account your particular objectives, financial situations or needs, so you should consider whether it is appropriate for you before acting on it.
This material has been prepared for informational purposes only and is not intended to provide, and should not be relied on as, a substitute for health and medical advice from a qualified health professional. You should seek the advice of a qualified health professional regarding your health and/or a medical condition.
The information is intended to be of general nature only. Subject to any rights you may have under any law, we do not accept any legal responsibility for any loss or damage, including loss of business or profits or any other indirect loss, incurred as a result of reliance upon the information. Please make your own enquiries.