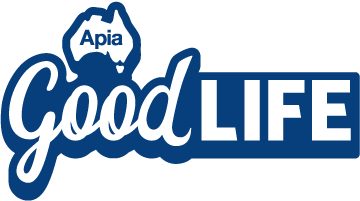 Simple swaps to help lower your cholesterol
---
Whether you're slowing down because you've finished up full-time work, or you're spending more time running around after your grandkids as you head into retirement, it's really important to keep an eye out on your health.
When it comes to your cholesterol levels, what you want to avoid are high levels of cholesterol from triglycerides – or 'bad' cholesterol. If you're already keeping yourself pretty fit and healthy, there's no reason you need to feel like you've got to make a total overhaul of your diet and lifestyle. Instead, there are some simple swaps you can make that you may barely notice changing your day to day life – but your body will thank you!
1. Trade your toast for porridge in the morning
Start your day with oats for breakfast and you're off to a good start. While many of us reach for toast or cereal, porridge (especially in winter) will keep you full for longer and also contains high levels of beta-glucan. This is a soluble source of fibre that has been shown to help lower cholesterol – both total cholesterol and the bad stuff.
2. Swap your steak for salmon
Whether it's salmon or another oily fish like tuna, sardines or mackerel, these foods contain high amounts of omega-3 fats, which have been found to reduce the levels of bad cholesterol, as well as help boost the levels of good cholesterol. You could add tinned tuna to your salad at lunchtime, or, instead of reaching for a steak the next time you're at the butcher, head to the seafood section instead!
3. Go for Greek yoghurt instead of sour cream
From a dollop on your baked potato to cooling off your curry dish, instead of using sour cream you can use Greek yoghurt instead. What would otherwise be pretty healthy, balanced meals end up having an increased amount of saturated fat instead. The texture and taste of the two are so interchangeable that we reckon you'll barely notice the swap!
4. Dress your salads a little bit differently
Even though a salad is a great healthy choice, we often lose all that good work by dousing the whole thing in a rich or unhealthy dressing. From lots of mayonnaise to a generous helping of Parmesan, try and switch creamy salad dressings like those you'd have on a Caesar salad for a simple balsamic vinegar dressing or some lemon juice. Health-wise, your body will thank you, and taste-wise, we'd say your taste buds would probably enjoy a much fresher feeling as well.
5. Choose nuts over chips
If you're reaching for chips for your dip or croutons for your salad, don't worry, we understand how easy it is to do so! Next time though, try substituting them for nuts (unsalted) instead. A handful of almonds instead of chips, or a sprinkling of walnuts over your salad, is a great way to get healthy, unsaturated fats, as well as soluble fibre.
While it's equally important for men and women to keep their cholesterol levels in check, there are some things that women in particular need to remember as we all get older. The main thing worth keeping in mind, for those who have experienced or are going through menopause, if your oestrogen levels drop it can lead to an increase in total cholesterol in your body.
If you want to find out more about your cholesterol levels, it's best to book an appointment with your GP to get more in-depth information.
Not an Apia customer and want to find out more?
Subscribe to our FREE Apia Good Life quarterly newsletter for information on our latest offers, stories and inspiration to keep living life at its best.
---
This material has been prepared for informational purposes only and is not intended to provide, and should not be relied on as, a substitute for health and medical advice from a qualified health professional. You should seek the advice of a qualified health professional regarding your health and/or a medical condition.