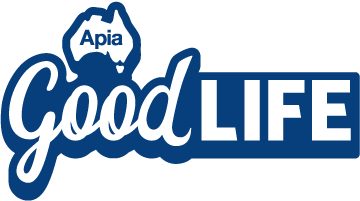 How to set realistic, attainable fitness goals
---
Most of us set fitness goals with the best intentions; swimming a longer distance, walking extra steps, or shedding those Christmas kilos. But how often do we actually meet them? Exercise physiologist and health coach Sarah Liz King outlines how you can set attainable fitness goals – and achieve them.
Know your why
One of the best ways to set an attainable fitness goal is to consider why you want to get fit. Is it to improve your overall wellbeing? Keep up with the grandkids? Or is it on doctor's orders?
"The reasoning behind your goal, or your 'why', is just as important, if not more important, than the goal itself," says King.
"When difficulty arises, your schedule gets busy, or other confounding factors get in the way of you trying to achieve this goal, remembering your intention will help you find the motivation you need to keep going."
Be Realistic

King recommends people be realistic about their circumstances, time and resources when setting goals, as well as any physical limitations they have.
"If they don't reach their goals, a lot of people are really quick to jump to the conclusion that it was 100% them, that they are the problem… but often we set unrealistic expectations for ourselves."
If you have been disappointed before, King argues this is the perfect opportunity to reconsider whether you were realistic when setting goals. For example, was running your first half-marathon a realistic ambition, or would a 5km fun run have been more achievable?
"Most people experience disappointment if they don't achieve a goal," she says. "It's really important for us to allow ourselves to feel that emotion, feel disappointed and then use that to reflect on whether or not it was us, or the goal."
Choose a different kind of fitness goal
While most of us lean into setting performance-based or numbers-based goals when it comes to fitness, King suggests trying a consistency-based goal or an enjoyment-based goal instead that benefits your overall health and wellbeing.
"We know there are so many benefits that come with exercise; moving your body, strength training and cardiovascular exercise," says King.
"Focusing on the types of movements that make us feel good, that we can consistently do, that invigorate us and make us feel energised, are ones we are much more likely to continue with."
Be patient
Everyone wants to cross that finish line. But when it comes to achieving a fitness goal, there's no cutting corners.
"I think when it comes to creating attainable, sustainable goals, the number one mistake I see people make is they want to rush themselves towards something that requires a lot of patience," says King.
King argues that instead of being outcomes-focused, people should instead concentrate on what behaviours they need to adopt, change and put effort into, to achieve those goals.
"A sustainable goal should be something that focuses on the behaviour because you can't just achieve fitness and then stop working at it. You have to maintain it in order for it to be continuously beneficial to your wellbeing".
How Health Insurance can help
If you take out an Apia Health Insurance policy with Extras cover, it may include coverage types that can help you maintain your active lifestyle and meet your goals – such as Exercise Physiology and Healthier Lifestyle Benefit, which offers cover for the cost of things like weight management and health management programs like gym memberships.
Whether these are optional or included, and what limits may apply, will depend on which level of Extras cover you choose.
Learn more about Health Insurance
Read more:
Not an Apia customer and want to find out more?
Subscribe to our FREE Apia Good Life quarterly newsletter for information on our latest offers, stories and inspiration to keep living life at its best.
---
Australian Pensioners Insurance Agency Pty Ltd (Apia) ABN 14 099 650 996 AR 239591 is an authorised representative of AAI Limited ABN 48 005 297 807 AFSL 230859 (AAI), the issuer of Home, Landlord, Car, Caravan, Motorhome, Boat, Travel & Compulsory Third Party Personal Injury (CTP) Insurance.
Apia Health Insurance is issued by nib health funds limited ABN 83 000 124 381 (nib), a registered private health insurer, and is marketed by Platform CoVentures Pty Ltd ABN 82 626 829 623 (PC), a Suncorp Group company. PC is an authorised agent of nib and receives commission from nib.
Please consider the Product Disclosure Statement before buying this insurance. The Target Market Determination is also available.
This advice has been prepared without taking into account your particular objectives, financial situations or needs, so you should consider whether it is appropriate for you before acting on it.
The information is intended to be of general nature only. Subject to any rights you may have under any law, we do not accept any legal responsibility for any loss or damage, including loss of business or profits or any other indirect loss, incurred as a result of reliance upon the information. Please make your own enquiries.