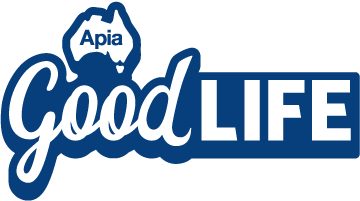 10 essential apps for older Australians
---
For most of us today, a mobile phone is an essential companion. In fact, research suggests that just about every adult in Australia owns a smartphone, including three out of every four retirees. And using a device means using apps. If you're unfamiliar with the term, apps – or applications – are the software you add to your phone to provide an instant connection to everything from email to entertainment, fitness to financial planning. But with nearly three million apps available for download, how do you single out those worth adding to your home screen? Here, we pick 10 apps that will add convenience, calm and confidence to your life:
According to a recent study, the number one reason retirees in Australia go online is to use email. With cybersecurity an ever-pressing issue, try OnMail, an easy-to-use email service built on the core tenets: "privacy, control, speed, simplicity and intelligence", keeping you safe from potential scams.
If you ever need to call for help, this free app could save your life. Developed by Australia's emergency services and government, Emergency Plus will not only put you through to 000 at the touch of a button, it'll also send your current location (including latitude and longitude) through your device's GPS, and also links to the National Relay Service for people who are deaf, hard of hearing or have a speech impairment.
Consolidating all your medical information in one place, this app allows you to create a list of your medicines, access more information about them and provides reminders for when you should take it. It's also designed for carers to access information and share with professionals and other carers.
Another key reason we use our phones is for their original purpose: to communicate. Whether it's to send messages to friends or to enjoy a video call with the grandchildren, WhatsApp is a simple, popular app and perfect for creating groups.
Healthy eating and regular exercise are essential at any age, not least in later years. MyFitnessPal helps you set goals and understand more about your lifestyle habits when it comes to food tracking and your overall wellbeing.
CogniFit(free sign-up; $USD 19.99/month; $USD 119.99/year)
Just as important as keeping the body in shape is ensuring your mind stays sharp. CogniFit offers a personalised approach, analysing your cognitive skills across a range of criteria and providing brain-training games for a full neurological workout.
No matter your financial situation, banking and budgeting are essential at any stage of life, and money management is one of the main reasons older Australians go online. Frollo provides financial insights and helps you stay on track with everything from pensions to payments.
If shopping is a chore, the Woollies app will make it so much easier. Here you can make shopping lists, discover discounted items, and take some inspiration from a range of recipes, all while ordering your weekly groceries for pick-up or delivery.
The radio is still a staple for many of us, and with the ABC listen app you can tune into the wireless wherever you may be. Whether you're seeking local news, a spot of classical music or any one of the ABC's excellent podcasts, you'll find it here.
A one-stop-shop for all health-related matters, Healthdirect provides a platform for checking symptoms, offers advice on next steps and assists in finding a health service when needed. It also offers useful information on what to expect if you're facing a procedure.
Make sure your devices are covered
If you've invested in a fancy new smartphone, the last thing you'll want is to be out of pocket if it's stolen or damaged.
Apia Contents Insurance, and Home & Contents Insurance, allows you to add cover for personal valuables to your policy. This optional cover means that portable devices like your phone will be covered, even if the insured event for which you want to claim occurs anywhere in Australia and New Zealand.
Not an Apia customer and want to find out more?
Subscribe to our FREE Apia Good Life quarterly newsletter for information on our latest offers, stories and inspiration to keep living life at its best.
---
Australian Pensioners Insurance Agency Pty Ltd (Apia) ABN 14 099 650 996 AR 239591 is an authorised representative of AAI Limited ABN 48 005 297 807 AFSL 230859 (AAI), the issuer of Home, Landlord, Car, Caravan, Motorhome, Boat, Travel & Compulsory Third Party Personal Injury (CTP) Insurance.
Please consider the Product Disclosure Statement before buying this insurance. The Target Market Determination is also available.
This advice has been prepared without taking into account your particular objectives, financial situations or needs, so you should consider whether it is appropriate for you before acting on it.
The information is intended to be of general nature only. Subject to any rights you may have under any law, we do not accept any legal responsibility for any loss or damage, including loss of business or profits or any other indirect loss, incurred as a result of reliance upon the information. Please make your own enquiries.