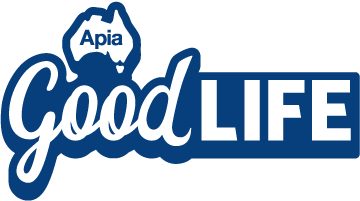 What is Fire, Theft & Third Party Property Damage Insurance?
---
With a myriad of options on the market, it can be hard to choose the right car insurance for you. Comprehensive Car Insurance is popular, as it covers both your car and the cars and property of others, in a range of incidents. But if you're after something more affordable, Fire, Theft and Third Party Property Damage Insurance — often referred to as Fire, Theft & Third Party — may be worth considering.
What does Fire, Theft & Third Party cover?
Fire, Theft & Third Party covers accidental damage to, or loss of, your vehicle caused by a fire or theft. It may also cover your legal liability for damage to other people's property arising from the use of your car.
As well as the above, Apia's Fire, Theft & Third Party covers damage to your car in a collision caused by an uninsured driver for up to $5,000, if you can provide their name and address and the vehicle registration number.
Apia's Fire, Theft & Third Party also includes:
• reasonable towing and storage costs for one tow if damage was caused by fire and/or theft and your car is unsafe to drive
• reasonable car hire costs if your car is stolen, for up to 21 days
• legal liability, up to $20 million
• help with covering the cost of returning home if your car is stolen (reasonable costs up to $500).
What is the difference between Fire, Theft & Third Party, and Third Party Property Damage cover?
Third Party Property Damage Insurance is similar to Fire, Theft & Third Party, but — as the names suggest — doesn't cover loss or damage to your own car caused by fire and theft. It's primarily designed to cover your liability for damage caused to other people's property.
Fire, Theft & Third Party is worth considering if you:
live in a densely populated area
park on city streets, and/or
live in an area that is prone to fires.
This is because urban areas often see more burglaries and thefts, while fire-prone areas put your vehicle at more risk of fire.
Because Fire, Theft & Third Party covers more than Third Party Property Damage but less than Comprehensive, it can be a great intermediate option for those wishing to mitigate some risk while keeping their costs low.
Discover Third Party Fire and Theft
Read More:
Not an Apia customer and want to find out more?
Subscribe to our FREE Apia Good Life quarterly newsletter for information on our latest offers, stories and inspiration to keep living life at its best.
---
1 https://www.smh.com.au/money/insurance/under-insurance-leaves-householders-exposed-this-bushfire-season-20191030-p535of.html
2 https://www.afr.com/wealth/personal-finance/10-steps-to-test-your-home-insurance-20200108-p53prn
*If you are eligible for more than one discount, we apply each in a predetermined order to the already discounted premium (usually before adding taxes and charges). The discounts we offer are subject to change.
Online discount is only available for new, eligible policies purchased online and will be applied upon purchase and subtracted from the premium. Online discount is not available with any other offers and does not apply to optional covers Apia Home Assist, Excess-free Glass cover and Apia Roadside Assist (if available).
Australian Pensioners Insurance Agency Pty Ltd (Apia) ABN 14 099 650 996 AR 239591 is an authorised representative of AAI Limited ABN 48 005 297 807 AFSL 230859 (AAI), the issuer of Home, Landlord, Car, Caravan, Motorhome, Boat, Travel & Compulsory Third Party Personal Injury (CTP) Insurance.
Please consider the Product Disclosure Statement before buying this insurance.
This advice has been prepared without taking into account your particular objectives, financial situations or needs, so you should consider whether it is appropriate for you before acting on it.