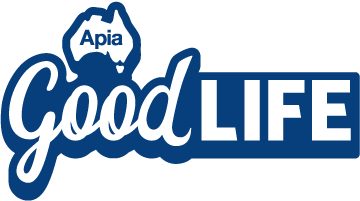 How home maintenance can help with insurance claims
---
Home insurance can help you cover costs after a wide range of insured events – such as storms, fires, burglaries and more.
But damage caused or exacerbated by wear and tear or gradual deterioration may not not be covered by your home insurance policy. Such damage can often cause a claim to be refused. If wear and tear contributed to the damage being claimed for, payouts resulting from the claim could be reduced.
With this in mind, a few simple checks around the home can help you identify minor issues before they become major ones. Once they're identified, you can take steps to address them – either yourself or with the help of a tradie, depending on your ability and the nature of the issue. And removing those wear and tear issues means they can't interfere with any potential future insurance claims.
Of course, claims can be declined, or settlements reduced, for reasons other than lack of maintenance. Checks like the ones listed below won't address all those reasons, but they can help reduce the odds of damage that you can't claim for.
Maintenance checks you can do at home
Below are a few checks that could be helpful. It's not a complete list, but may offer a starting point.
Roof condition
A home insurance claim for storm damage can be straightforward – but existing damage can make it more complex. For example, if you have worn and broken roof tiles, more water may have entered the roof cavity than if your roof was in otherwise good condition. So, your claim might be reduced or declined.
Consider having a roofing professional inspect your roof once a year or so, to check for any potential issues.
If your roof isn't tiled – for example, if it's a tin, metal or Colourbond roof – check for rust and other signs of damage.
Clogged gutters
If your gutters are filled with debris, water can't drain away from your roof as easily as it should. If a sudden build-up of water occurs – for example, after a severe weather event – the excess water has nowhere to go. It can drain into your ceiling potentially cause internal damage.
Apia Home Insurance policies don't cover damage related to blocked gutters, as mentioned in the Product Disclosure Statement (PDS).
Check your gutters regularly and take steps to keep them clear, or have a handyperson do so for you. Gutter guards can help you keep gutters tidy and reduce the build-up of debris.
Overgrown gardens
If garden beds grow out of control and get too close to the building, that may contribute to moisture seeping into the building. Mould can be encouraged to grow if the plants block external vents.
We don't cover damage related to mould, or damage related to plant matter growing into the home – including its gutters. So keeping your gardens tidy can reduce the risk of incidents for which you can't claim.
Trim back tree branches that are closer to your roof, or hanging over your home. Debris from these can easily fall into your gutter.


To learn more about what is and isn't covered by Apia Home Insurance policies, refer to the policy documents, or read more at our Home Insurance info page.
Not an Apia customer and want to find out more?
Subscribe to our FREE Apia Good Life quarterly newsletter for information on our latest offers, stories and inspiration to keep living life at its best.
---
Australian Pensioners Insurance Agency Pty Ltd (Apia) ABN 14 099 650 996 AR 239591 is an authorised representative of AAI Limited ABN 48 005 297 807 AFSL 230859 (AAI), the issuer of Home, Landlord, Car, Caravan, Motorhome, Boat, Travel & Compulsory Third Party Personal Injury (CTP) Insurance. Read the Product Disclosure Statement before buying this insurance. The Target Market Determination is also available. The advice has been prepared without taking into account your particular objectives, financial situation or needs, so you should consider whether it is appropriate for you before acting on it.
The information is intended to be of general nature only. Subject to any rights you may have under any law, we do not accept any legal responsibility for any loss or damage, including loss of business or profits or any other indirect loss, incurred as a result of reliance upon the information. Please make your own enquiries.