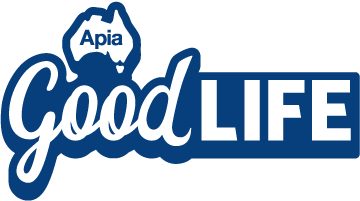 When you need to apply for probate – and why
---
If you've written your will and appointed an executor, it's a good idea to also understand how probate works to help make sure there's no loose ends when it comes to the distribution of your estate. If your estate includes valuable assets such as property and shares, your executor may need a grant of probate to access these assets.
Applying for a grant of probate can be complicated so you may want to take some precautions beforehand to make sure things run smoothly for your loved ones after you're gone.
Haven't written your will?
If you haven't written your will, it's a good idea to do so as soon as possible. People who pass and haven't left a will are said to have died 'intestate'. This means your next of kin has to apply to become administrator of your estate and then distribute it according to the rules of intestacy, which vary from state to state - NSW, QLD, WA, VIC, TAS, NT, SA. And if you don't have any relatives, your estate may go to the government.
To help ensure your wishes are carried out and avoid the possibility of disagreements and uncertainty after you leave, write your will and appoint an executor. If you don't appoint an executor, then your next of kin will need to apply for a letter of administration before they can investigate whether or not they need a grant of probate to distribute your estate. That can take time and may involve unnecessary hurdles. Best to iron out as many possible hindrances as you can, when you can.
What exactly is probate?
Probate refers to the process undertaken when an executor has to apply to the Supreme Court for a document – a grant of probate – that confirms your will is valid and that the executor is legally permitted to distribute your estate. Simply put, a grant of probate confirms that your will has been proven and registered in the Supreme Court.
Financial institutions and other asset holders, such as nursing homes holding funds, may require a grant of probate to release shares, accounts and funds to anyone other than joint account holders. However, it's important to know beforehand whether that may be the case, because if a grant of probate isn't needed it can save a lot of unnecessary paperwork.
Can applying for a grant of probate be bypassed?
The quick answer is yes, though this will depend on how much you plan and organise your affairs before you pass. Typically, there are 3 situations which may require a grant of probate. Take a look at each and think about what you may be able to put in place to circumvent any issues that could arise.
You have assets held in a number of institutions (banks and company shares) that are 1) not jointly owned and 2) worth more than the minimum amount set by the asset holder to release without a grant of probate. It's a good idea to contact each institution and ask what the rules are as they do vary. Then you can act accordingly.
You have property that is not jointly owned. Seek legal advice about the steps you can take to ensure joint tenancy. However, if your property is jointly owned, then it's likely to simply pass onto the other owner.
Your will is contested. If disputes do arise around your will, then a grant of probate can be helpful to establish that the will as valid.
Who can apply for probate?
As you know, you can't control every eventuality in life and it may well be that a grant of probate is exactly what is needed to best carry out the wishes of your will. Be aware that only the executor of the will can apply for probate. However, they can do it in one of 3 ways. If they feel confident, they can simply go ahead and do it without any assistance. Otherwise, if they're not quite sure about what is involved, they may want to do it through a solicitor or a trustee company. Mistakes in an application may extend and complicate the process so it's best to be sure of what's what before an application is made.
What do you need to apply for probate – and how long can approval take?
Before applying for probate, it's good to have the documentation together in the one place: the current and original will, the original death certificate and any papers that detail the assets. Then the person applying can head to the website of the Supreme Court in the relevant state or territory to download the application form - NSW, QLD, WA, VIC, TAS, NT, SA. Once completed, they're ready to submit to the court, when a lodgement fee will also need to be paid. Most websites will include helpful information on what a probate is and how long it takes to approve, which will vary from state to state. In New South Wales for example, it can take up to 20 working days to process an application – and complex applications may need more time, while in Victoria it can take several weeks for an application to be approved. When applying for probate your loved one can do so themselves or through a third party, such as a lawyer or trustee company.
Do life insurance claims need a grant of probate?
If you've nominated a beneficiary for your life insurance policy, a grant of probate shouldn't be needed. The claim can be processed and paid directly to the beneficiary. So, it's a good idea to check to make sure you have named someone as life insurance isn't automatically part of your estate. And if the money can be accessed relatively quickly without the need for a grant of probate, it can be used to cover any financial loss that might arise when you pass such as medical expenses or debts. A beneficiary may also be able to receive an advance while the claim is processed.
If you don't have life insurance, you may want to consider funeral insurance, which can help your family pay for end-of-life expenses and reduce any unnecessary hardship. They can then get on with the things that matter most at such a meaningful time.
Apia Funeral Insurance can be tailored to suit you and your family's needs. Learn more get a quote online.
Read more:
Not an Apia customer and want to find out more?
Subscribe to our FREE Apia Good Life quarterly newsletter for information on our latest offers, stories and inspiration to keep living life at its best.
---
Apia Funeral Insurance is issued by TAL Life Limited ABN 70 050 109 450 AFSL 237848 (TAL Life) which is part of the TAL Dai-ichi Life Australia Pty Limited ABN 97 150 070 483 group of companies (TAL). TAL is not part of the Suncorp Group. TAL companies use the Apia brand under licence from the Suncorp Group. The different entities of TAL and the Suncorp Group of companies are not responsible for, or liable in respect of, products and services provided by the other.
Any advice on this page in connection with the Life products is general in nature and is provided by Platform Ventures Pty Ltd ABN 35 626 745 177 AFS Representative Number 001266101 (PV). PV is part of the Suncorp Group and an authorised representative of TAL Direct Pty Limited ABN 39 084 666 017, AFSL 243260 (TAL Direct). General advice does not take into account your individual needs, objectives or financial situation. Before you decide to buy or to continue to hold a Life Products you must read the relevant Product Disclosure Statement. The TMD is also available.