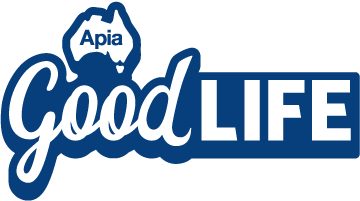 Keep or clutter: what to do once you've finished reading your books
---
Old friends and secret worlds, moments of quiet reflection and pure escapism. Books have it all. But what to do when you're finished with them? Of course, many people have answered this riddle themselves, choosing to take them out from the library, or reading them on a digital platform like a Kindle. But for many people, reading is a sensory experience: the touch of the paper in your hands, the sound of a turning page and that distinct olfactory sensation known as bibliosmia: the smell of the organic compounds in paper breaking down over time as the book ages like fine wine.
Why it's okay to keep books you've read
Years ago, celebrated Japanese organiser Marie Kondo sparked a phenomenon with her tidying process. For her, the decision to keep or toss was to simply hold an item – like a book – and ask yourself if it sparks joy. If it does, you keep it.
It's a great test to help you discern which books are worthy of a spot on the shelf and for which books it might be time to go. Even a dusty old travel guide from two decades ago can be a window into an important moment from a past time: a reminder of a good memory, or simply something that you look at that makes you smile. If a book makes you happy, that's a good reason to keep it.
What to do with your books once you're done
However, not everyone is (or has to be) sentimental about books. For many, books can pile up, become clutter and gather dust. While no one wants to throw a good book away, here's what you can do to pass them on to the next reader.
1. Give the books you've read to friends
Giving books to others gives the book a second life. Friends are an obvious option: if there's a friend who is a reader, they're always happy to get a book. However, like a piece of clothing, the book has to be the right fit; there's no point in sending a breezy beach read to a friend who loves a thriller.
2. Donate finished books to schools, libraries and op shops
Street libraries have grown in popularity in urban centres, inviting you to take a book, or leave a book for others. These fantastic community initiatives often boast a treasure-trove of old classics, dog-eared bestsellers and obscure titles. Other places to donate include op shops (call ahead to make sure they accept books) and local schools looking to sell books for their upcoming fairs.
3. Explore online buy/sell/swap groups
From selling books for a few dollars in online buy/sell/swap groups, to giving them away on local pay-it-forward groups, you can often find a new home for your books online. You might even find like-minded readers there to start your own book club with.
4. Consider book crossing: a novel phenomenon
The idea of book crossing came about a few years ago, and involves sending a book out there in the wild to find a new reader. Many people choose to leave a small note inside for the next reader, leaving the book on a park bench, a bus seat or another public place. Some books even have their own bookcrossing identity number (referred to as a BCID) which allows people to look up on the website bookcrossing.com where the book has been before.
Read more:
Not an Apia customer and want to find out more?
Subscribe to our FREE Apia Good Life quarterly newsletter for information on our latest offers, stories and inspiration to keep living life at its best.
---
Australian Pensioners Insurance Agency Pty Ltd (Apia) ABN 14 099 650 996 AR 239591 is an authorised representative of AAI Limited ABN 48 005 297 807 AFSL 230859 (AAI), the issuer of Home, Landlord, Car, Caravan, Motorhome, Boat, Travel & Compulsory Third Party Personal Injury (CTP) Insurance.
The information is intended to be of general nature only. We do not accept any legal responsibility for any loss incurred as a result of reliance upon it – please make your own enquiries.