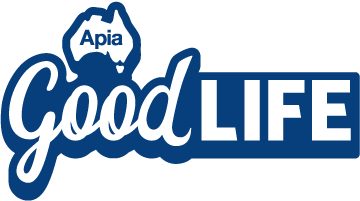 Be your own handyperson with these DIY skills
---
For a lot of us, picking up the DIY skills for basic repairs — like fixing a leaky tap or patching up some plaster — can easily be done on your own. If your schedule is winding down as you head into retirement, you might find that you have some extra time to add DIY to your to-do.
Getting on the tools
For 59-year-old Bryan, preparing to downsize gave him the perfect opportunity to up his handyperson skills and get a bit more experience on the tools.
"We moved out of our family home after the kids moved out, and I figured I'd do the minor repairs before we downsized – that way, I had a bit of practice before I started doing any little jobs around our new place," he says.
"Usually I'll Google it first, and if there's a video I'll give it a watch and see how complicated it looks. Sometimes things are a little beyond me, and so I'll know it's probably going to be more of a headache than it's worth."
Thanks to online tutorials and YouTube videos, people like Bryan have found it easier than ever to learn DIY.
Tackling the basics
If you want to refresh your home, some of the easiest repairs to tackle on your own include:
patching up holes in plaster or dry wall
fixing or replacing broken toilet levers
adjusting leaky taps in the bathroom or kitchen, and
prepping for or completing a paint job.
Doing some basic improvements yourself isn't just great for the wallet — it also helps you make the most of your spare time.
"When I was working full-time, it was easier to ask someone else to do those minor repairs. But now, because I've got a bit more time and I'm keen to keep myself busy, I enjoy having those odd jobs," says Bryan.
"My wife's pretty happy that things get done quicker as well! Before, it'd take months for me to have a look at a leaky tap or get out into the garden, but now I'm making the most of being the handyperson around the house while I'm still quick enough on my feet."
How to get started
There are plenty of fantastic resources online that can teach you some basic skills.
How Stuff Works
How Stuff Works has a dedicated Home & Garden section where you can find articles and videos to help with your next home repair job.
This Old House
For those who prefer watching videos over reading articles, This Old House is a YouTube channel with short episodes on home renovation projects, as well as specific how-to videos for more common round-the-house jobs.
Handyman
From putting up shelves to building a desk, Handyman is great for quick DIY jobs that go beyond simple repairs — they could cover that weekend-long project you've been meaning to tackle!
Of course, there are always going to be problemsthat arise that need a professional. Apia offers Home Assist, an optional cover that you can add to an Apia Home Insurance policy. Home Assist offers 24/7 help from an electrician, plumber, locksmith or carpenter in the event of a home emergency. This is made available 24 hours after adding Home Assist to a new or existing policy, and up to two hours' emergency assistance is provided per call out (of which you get up to three a year). We'll also cover some repair materials!
Read more:
Not an Apia customer and want to find out more?
Subscribe to our FREE Apia Good Life quarterly newsletter for information on our latest offers, stories and inspiration to keep living life at its best.
---
Terms and Conditions apply to Apia Home Assist, Australian Pensioners Insurance Agency Pty Limited ABN 14 099 650 996 is an authorised representative of AAI Limited ABN 48 005 297 807, the product issuer. Read the Product Disclosure Statement before buying this insurance. Go to apia.com.au for a copy.