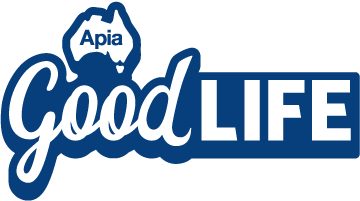 Discover the top 8 most sacred destinations
---
There's no better time than in your golden years to branch out of your comfort zone to discover new and exciting places. Whether you're fascinated by spirituality and history or simply just curious, there are so many sacred sites around the world worth adding to the bucket list, including iconic natural landmarks and spectacular places of worship. Here are some of the world's most beautiful attractions to consider for your next getaway!
Uluru, Australia
First up is none other than Australia's most sacred landmark – Uluru, also known as Ayers Rock or Big Red Rock. Uluru is considered blessed by native Anangu Aboriginals, who believe it was created by their ancestors and that they still reside on the land today.

It's so culturally significant that the Uluru-Kata Tjuta National Park Board of Management prohibits visitors to climb on the rock. In fact, as of October 26, 2019, tourists must walk around Uluru's base out of respect for the Anangu people and the rock's preservation. Many Aussies admit they haven't even seen Uluru – despite it being in our own backyard!
Stonehenge, UK
Considered one of the UK's most iconic attractions, Stonehenge's true purpose and origin still remains a mystery to this day. There are countless theories as to why it's so significant, from the stones being a model for female fertility, to an astronomical prediction tool for spectacles such as solar eclipses. There are, however, links to Druidic and pagan culture. The groups even visit yearly to commemorate their equinoxes and solstices.
Boudhanath, Nepal
Boudhanath is a 14-century-old spherical monument that holds two impressive titles – the largest temple in Nepal and the holiest Tibetan Buddhist temple outside of Tibet.

Visitors may come across pilgrims gathering around the stupa – a dome-shaped structure containing remnants related to Buddha – while chanting mantras. The stupa then becomes circulated with butter candles at night in offering to Buddha. Some have reported that when viewed from above, the white-washed dome resembles the shape of a mandala in honour of Buddha's path to enlightenment.
Blue Mosque, Turkey
The Sultan Ahmed Mosque, known as the Blue Mosque for the blue tiles that adorn its interior, was constructed in 1609 by the Ottoman sultan Ahmed I in the old city centre of Istanbul.

After Ahmed I died in 1617, his body was buried on the grounds of the mosque and covered by a mausoleum. The Blue Mosque's admission is strictly controlled in order to preserve its sacredness; only worshippers are admitted through the main door, and it is closed to visitors during the six daily prayer times.
Borobudur, Indonesia
Borobudur, located in Java, Indonesia, is a Buddhist temple that was constructed eight or nine centuries ago. Tibetan Buddhists from around the world visit this place of pilgrimage, which is considered one of the largest stupas that exist today.

The structure features three tiers, 72 smaller stupas and one large stupa at the very top, with each tier representing a new level to the universe. Some say the higher you climb, the closer you are to enlightenment.
Kata Tjuta, Australia
Another iconic Aussie landmark is the Kata Tjuta, which is a rock formation comprising 36 boulders in the Uluru-Kata Tjuta National Park. Indigenous people consider Kata Tjuta to be significantly spiritual. The boulders are associated with mysterious Aboriginal folklores, including a tale about a snake king who resided on the summit of the highest dome, Mount Olga.
Temples of Angkor, Cambodia
A visit to Cambodia's World Heritage-listed Temples of Angkor is high on many people's bucket list, and for good reason. Known as the heart and soul of Cambodia, Angkor Wat visually represents Mount Meru, a sacred five-peaked Hindu mountain.

It's also believed the monument's dimensions are similar to the lengths of the Hindu four-age cycle (Yuga), therefore any visitor who walks the path to the main entrance, through the courtyards and to the main tower is symbolically travelling back to the first era of the creation of the universe.
Duomo di Milano, Italy
Duomo di Milano (aka the Duomo Cathedral) is recognised worldwide as an international cultural and artistic monument. Once, on the ground where the Duomo currently stands, there was the ancient Basilica di Santa Maria Maggiore and the Basilica di Santa Tecla. After the cathedral's bell tower collapsed, the Archbishop Antonio de' Saluzzi, with support from the Milanese people, planned in 1386 to build a new, much larger cathedral.

While the Duomo is a place of worship, it is the most visited monument in the city by tourists and pilgrims alike, who flock to catch a glimpse of its fascinating gothic architecture.
Hitting the road – whether by car, plane, train or cruise ship – in retirement is the perfect way to bid farewell to the nine-to-five grind. With so many architectural wonders worth discovering, many of which have been built by humans across different religions and belief systems to honour and respect higher powers, the world's your oyster.



Not an Apia customer and want to find out more?
Subscribe to our FREE Apia Good Life quarterly newsletter for information on our latest offers, stories and inspiration to keep living life at its best.
---
Australian Pensioners Insurance Agency Pty Limited ABN 14 099 650 996 is an authorised representative of AAI Limited ABN 48 005 297 807, the product issuer. Limits, exclusions and conditions apply. Read the Product Disclosure Statement before buying this insurance. Go to apia.com.au for a copy. The Target Market Determination is also available. This advice has been prepared without taking into account your particular objectives, financial situations or needs, so you should consider whether it is appropriate for you before acting on it.
The information is intended to be of general nature only. Subject to any rights you may have under any law, we do not accept any legal responsibility for any loss or damage, including loss of business or profits or any other indirect loss, incurred as a result of reliance upon the information. Please make your own enquiries.