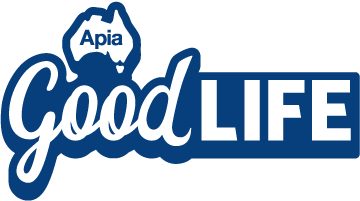 Tips for planning a holiday off the beaten track
---
While jumping on a cruise or booking a group tour can offer you a relaxing or educational holiday, sometimes you find that you want to do something a little more unique and head off the beaten track.
Planning a holiday that really feels personalised to your interests can be a little bit more challenging, but the research will be worth it if you get a holiday that truly feels like it's designed for you. Especially as we get older and start to feel like there are things on our bucket list to tick off, there's no better time to try a less conventional holiday.
Do your research
No matter what you end up planning, the best way to arm yourself to get a great holiday is to learn as much as you can about your destination before you get there. While the likes of Lonely Planet and other guide books are a great starting point as you figure out what you want to see and do, online resources are the best way to get the most current reviews.
Online forums are a great way to find out what other people thought of a certain place – whether it's TripAdvisor for accommodation and attractions or Zomato for restaurant reviews. There you can look through firsthand reviews and photos and get a sense of whether somewhere is really worth checking out.
No matter if you're a thrill-seeking adrenaline lover or a total arts and culture aficionado, the more you know beforehand, the more you'll feel comfortable enough to go exploring beyond the guide book.
Plan an itinerary
If you're feeling tech-savvy, an app or online resource is a great way to create your itinerary before you jet off – you'll pretty much always have your phone on you while you're travelling. Rather than worrying about carrying around a hard copy of all your booking details and flight documents, you'll have everything you need in your pocket.
Apps and websites like Travefy and Tripit can help you organise your holiday, and also let you share it with others. Whether it's the other people you're travelling with or the family and friends staying home, being able to share your itinerary will make prep easier – even if you keep making updates and changes to plans.
Even with your itinerary on your phone, you don't need to stress about copping international data fees. From coffee shops to clothing stores, jump on the free Wi-Fi if you need to access the internet while you're on the go.
Where to stay
While a traditional hotel might seem like the safest bet, if you're looking to take a holiday that's a little off the beaten track, why not stay somewhere a little more alternative as well? There's no need to return to your backpacking days of cheap hostels though. If you've never used Airbnb before, it's the perfect way to try a different kind of accommodation and give yourself a more local, or alternative, experience.
From converted warehouses to garden cottages, you'll be sure to find something that suits your personality – as hotels can often feel a little bit soulless, especially if you're staying longer than a couple of days. It also means that, like a serviced apartment, you'll be able to use the kitchen to cook if you fancy a night in, rather than relying on dining out every night.
Just like TripAdvisor and Zomato, Airbnb also gives you the chance to read through reviews from other people who have stayed at the places you're considering. This means you can book based on feedback from other travellers. You might also see recommendations for the Airbnb hosts doing their own city tours. Why not get your accommodation and guided tour from a local covered off in one booking?
Live like a local
It might sound obvious, but the best way to live like a local is to avoid the usual tourist hotspots. As you plan your holiday, think about things that you could do that would take you away from the usual sightseeing and get you more immersed in the everyday.
If you're keen on working out, why not book a gym class at a local centre? Or see if there is a public basketball court or tennis court where there might be a weekly social game you can try out? Along with planning for more traditional sightseeing, set time aside when you're planning your stay to wander through far-flung parks or food markets.
When travelling from place to place, use public transport as much as possible rather than jumping in a cab. Not only will you get your bearings more quickly, but it also gives you the opportunity to chat with locals on their commute and pick up some extra tips on what to do and see.
Before you head off on your holiday, there are loads of apps with insider tips and unconventional places to try out. Whether it's Musement as a pocket guide, or Meetup for finding local events and groups, find out the kinds of things locals would recommend.
Learn the language
If you're travelling somewhere English isn't the first language, learning the language will help you navigate transport and chat to locals. You don't need to be fluent, but knowing some key phrases is a great way to break the ice with people you meet. While it might seem like everyone seems to speak English these days, learning some of the language shows that you've taken the time to get to know the place you're making your home away from home during your travels.
When you find yourself trying to chat with someone and both of you are struggling with the language barrier, pulling up Google Translate on your phone is the best kind of pocket resource for a sticky situation!
Not an Apia customer and want to find out more?
Subscribe to our FREE Apia Good Life quarterly newsletter for information on our latest offers, stories and inspiration to keep living life at its best.
---
Australian Pensioners Insurance Agency Pty Limited ABN 14 099 650 996 is an authorised representative of AAI Limited ABN 48 005 297 807, the product issuer. Limits, exclusions and conditions apply. Read the Product Disclosure Statement before buying this insurance. Go to apia.com.au for a copy. The Target Market Determination is also available. This advice has been prepared without taking into account your particular objectives, financial situations or needs, so you should consider whether it is appropriate for you before acting on it.
The information is intended to be of general nature only. Subject to any rights you may have under any law, we do not accept any legal responsibility for any loss or damage, including loss of business or profits or any other indirect loss, incurred as a result of reliance upon the information. Please make your own enquiries.