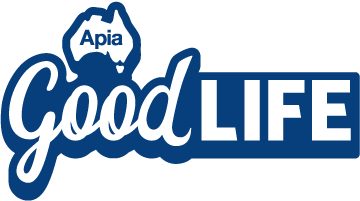 Ten books you should be reading this winter
---
As the colder months kick in, there's nothing better than curling up on the couch with a good read. Forget Netflix, YouTube or Foxtel, sometimes you just need to ditch the remote and dip into the pages of a great novel. Whether you're reading for the simple pleasure of it or you are part of a community book club, we've put together a list of the perfect his and hers reading list – but, obviously, we recommend you try any one of these, no matter if you're a him or a her!
Smart Women by Judy Blume
You'll probably recognise Judy's name as the author of children's and young adult fiction, but this book is perfect for those in their wiser years. Smart Women is a book about two divorced women, Margo and BB, each trying to figure out life after marriage, while being judged and cajoled by their respective teenage daughters. When BB's ex-husband moves in next to Margo, these two smart women realise they might still have a lot to learn about love.
Perfect for: Her, or those who know that even when you think you've learnt everything there is to know about love, life throws a spanner in the works that'll make you rethink things.
The 100-Year-Old Man Who Climbed Out the Window and Disappeared by Jonas Jonasson
A fiction novel about a centenarian who decides that it's never too late to start over, even after such a long and eventful life. The day before his 100th birthday, Allan Karlsson realises that, even though he's in a nursing home, he's still in good health and should be making the most of it. The book follows Allan's crazy journey after he escapes out of the window of the home in his slippers and travels the world, sharing the stories of his life with others along the way.
Perfect for: Him and her, and anyone who knows that it's never too late to try new things!
Old Age: A Beginner's Guide by Michael Kinsley
The Times called Michael's book a "witty, elegant and unsentimental meditation on the business of getting old". In this series of essays, Kinsley attempts to answer those big existential questions we all face sooner or later in life about what it all means. The Vanity Fair columnist uses his own battle with Parkinson's disease to explore some of the questions that his fellow baby boomers may be struggling with.
Perfect for: Him, or anyone from the baby boomer generation who is starting to think about what the golden years of their life will look like, and the reputation they'll be leaving behind.
I Feel Bad About My Neck: And Other Thoughts on Being a Woman by Nora Ephron
Nora Ephron shares 15 essays that will resonate with pre- and post-menopausal women everywhere. She takes a candid look at how women deal with the trials and tribulations of getting older with honesty, intimacy and her notoriously dry sense of humour.
Perfect for: Her, or anyone looking to share in the laughs and life lessons this renowned female writer has to offer on navigating your later years.
The Dry by Jane Harper
It's become a bit of a cult sensation since it hit bookshelves; The Dry is Jane's debut crime fiction novel that centres on a small community in rural Australia during the worst drought in decades. The main character, Aaron Falk, returns to his hometown for the funeral of an old school friend who allegedly killed his wife, son and then himself. This crime, and another that happened 20 years earlier in the same town, unfold in flashbacks that will have you staying up through the night to find out what really happened.
Perfect for: Him, or anyone who has ever been back to their hometown after many years in a city and had to face up to the town, the people and the memories they left behind.
Peak: Reinventing Middle Age by Patricia and Don Edgar
This non-fiction book focuses on Australians who are aged 50-75 and their contributions to society, as well as the way their needs and expectations have changed over time. From employment, to education, relationships, finances, housing, lifestyle, health and aged care, this book looks at the 'new middle age'. It includes biographies of ten Australians who embraced middle age in inspiring and unusual ways.
Perfect for: Everyone, because you'll undoubtedly know that being over 50 doesn't mean you should succumb to the perception that these are your years to completely wind down and not have anything exciting ahead!
Still Alice by Lisa Genova
Still Alice is a novel about a 50-year-old woman, Alice, who is a successful cognitive psychology professor at Harvard, but her life takes an unexpected turn as she descends suddenly into early onset Alzheimer's disease. The story follows how she comes to terms with this challenge, and how her family rally around her as a source of support.
Perfect for: Her, or anyone looking to read an emotional depiction of the way Alzheimer's disease can effect both the individual sufferer and those around them.
The Farm by Tom Rob Smith
This is another crime novel that will inevitably keep you up half the night trying to figure out how the story will unfold. The Farm is a crime and conspiracy story about a son who is stuck between the stories from his two parents, and trying to figure out who is telling the truth. His parents, who were supposed to move from England to a relaxed and carefree retirement in rural Sweden, suddenly turn against each other and their son has no idea why.
Perfect for: Him, or anyone who loves a good page-turner with a family conspiracy angle.
Working Class Boy by Jimmy Barnes
Australian rock icon Jimmy Barnes shares a raw and honest look at his childhood from Scotland to Australia, before he became the household name he is today. The memoir reveals his struggles with drugs, violence and how a boy from a working class background followed his ambition despite the obstacles in his way.
Perfect for: Him, or any of those who have been long-time fans of Cold Chisel and 'Barnesy'.
The House We Grew Up In by Lisa Jewell
This novel introduces us to the Bird family, who seem to be totally perfect, but as tragedy strikes one Easter weekend, it tears the family apart. As the children age and become adults themselves, their mother becomes a hoarder who alienates herself from the rest of the family. An event leads the Bird family to have to return to the house they grew up in, and uncover all the secrets that hide amongst the dust and knick-knacks.
Perfect for: Her, but really anyone who knows what it's like to grow up in a dysfunctional family or understands how their home can hold so many family memories – good or bad – inside its four walls.
Are you thinking about starting a book club? We've got some tips on where to start.
Not an Apia customer and want to find out more?
Subscribe to our FREE Apia Good Life quarterly newsletter for information on our latest offers, stories and inspiration to keep living life at its best.
---
Australian Pensioners Insurance Agency Pty Limited ABN 14 099 650 996 is an authorised representative of AAI Limited ABN 48 005 297 807, the product issuer. Limits, exclusions and conditions apply. Read the Product Disclosure Statement before buying this insurance. Go to apia.com.au for a copy. The Target Market Determination is also available. This advice has been prepared without taking into account your particular objectives, financial situations or needs, so you should consider whether it is appropriate for you before acting on it.
The information is intended to be of general nature only. Subject to any rights you may have under any law, we do not accept any legal responsibility for any loss or damage, including loss of business or profits or any other indirect loss, incurred as a result of reliance upon the information. Please make your own enquiries.