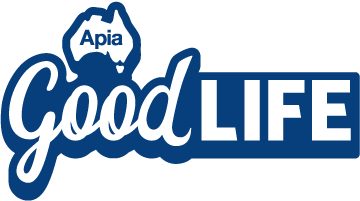 The great wine debate – cork versus screwcap
---
It's safe to say that, if James Halliday is a fan of wines with a screw cap, then we should be too! In a recent article on the Wine Companion website the renowned writer, critic and winemaker shared his insights into the evolution of the cork and his own thoughts on how wine bottle closures have changed. James Halliday is said to be a vocal supporter of the screwcap, and we figure if there's one person we should listen to on this topic, it's the author of the annual wine bible, Halliday Wine Companion.
Corks have been around for more than 200 years – longer than us and our kids combined. Yet, while we may be more used to seeing wine with a cork in it, there are flaws to this way of bottling up a fine drop. One of the biggest reasons that James Halliday touches on is the fact that a cork loses its elasticity over time. This is because changes in temperature – mainly if the bottle is in transit from one place to another, or stored in a differing temperature over time – exacerbate the problem. This often means the cork isn't properly sealing the wine over a period of time.
The popping of a cork is synonymous with special occasions – whether it's a bottle of bubbles for your kids' graduation, or sharing a glass or two at a milestone birthday celebration. Yet, other than Champagne and sparkling wine, it isn't necessary to feel like you need to buy wine with a cork. Often, if we're looking for a bottle to take to a dinner with friends, there's pressure to buy a 'good' bottle. But what does this actually mean? There are plenty of wines that won't break the budget, and are a delicious drop! These are also just as likely to come with a screwcap, but you shouldn't feel like this makes them seem cheap.
You've also probably heard of, and tasted, 'corked' wines that have been spoilt by the taint of cork. This happens if a cork starts to crumble in the bottle, letting in a wine's worst enemy – air – and letting some of the liquid from the bottle out, or when the wine comes in contact with the tainted cork and gets that mouldy aroma to it.
Screwcaps are a trend that's grown amongst Australian winemakers. In the 2017 Halliday Wine Companion, 98.4 per cent of the white wines tasted were under screwcap, and 89.5 per cent of red wines were as well.
As James Halliday says, if you're looking to invest in wine to last over the years, "the bottom line is simple: if you want to be sure, buy screwcapped wines for the cellar". Who could argue with advice like that? And, if you're not one to have a cellar full of wine, buy whatever you please and drink (responsibly, of course!) with friends and family!
Five screwcap wines to try under $30
2014 Wirra Wirra Church Block Cabernet Shiraz Merlot – $20
Too often we're given the name of a great wine, but it's almost impossible to hunt down at your local bottle shop. This Wirra Wirra blend is ideal because it's a widely available, uncomplicated red that will be a crowd-pleaser at any dinner party.
2015 Punt Road Pinot Noir – $29
If you're living in Victoria, or if you ever visit, it's worth going to the Punt Road winery in the Yarra Valley just for the paddleboard tasting. If not, grab this Pinot Noir at your local bottle shop to go with your next Sunday roast dinner.
2016 Jim Barry Watervale Riesling – $14
If you like your wines limey, this Riesling is just for you. Despite the low price point, this Jim Barry Riesling from the Clare Valley will be drinkable for the next 10 years so you could even think about stocking up if it's ever on special or reduced.
2016 Burch Family MadFish Gold Turtle Margaret River Chardonnay – $20
Chardonnay can often get a bad wrap, but there's no reason it should – you just need to find the right one! With a good couple of years of drinkability still in front of it, this Chardonnay is full of white peach and nectarine fruit flavours, and plenty of natural acidity.
2015 Hentley Farm Cabernet Sauvignon – $28
Known for making great wines every year, Hentley Wines is definitely somewhere to check out if you're ever exploring the Barossa Valley. This Cabernet Sauvignon is dark and rich, both to look at and when tasting. Grab this if you're looking for something indulgent with dark berries flavours.
Although there are so many different wines to choose from, we all tend to have our favourite drop to suit every occasion. What's your go-to wine, that you know will be an absolute crowd-pleaser?
Not an Apia customer and want to find out more?
Subscribe to our FREE Apia Good Life quarterly newsletter for information on our latest offers, stories and inspiration to keep living life at its best.
---
Australian Pensioners Insurance Agency Pty Limited ABN 14 099 650 996 is an authorised representative of AAI Limited ABN 48 005 297 807, the product issuer. Limits, exclusions and conditions apply. Read the Product Disclosure Statement before buying this insurance. Go to apia.com.au for a copy. The Target Market Determination is also available. This advice has been prepared without taking into account your particular objectives, financial situations or needs, so you should consider whether it is appropriate for you before acting on it.
The information is intended to be of general nature only. Subject to any rights you may have under any law, we do not accept any legal responsibility for any loss or damage, including loss of business or profits or any other indirect loss, incurred as a result of reliance upon the information. Please make your own enquiries.