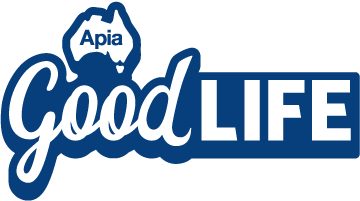 Why you should be taking a golden gap year
---
For Jenny, a 55-year-old schoolteacher living in Denmark, Western Australia, it was a sense of restlessness and a need to re-energise that led her to undertake a 'golden' gap year in 2016.
Traditionally reserved for those in their late teens or early 20s before starting university or entering the work force, a gap year is often seen as the chance to travel overseas and tick items off your bucket list. But, whether it's overseas or domestic, who says you have to put an age limit on travel?
Jenny had always wanted to travel, but until this point in her life she'd wanted to be available to her kids while they were going through school – especially as she teaches at the school they attended.
"Once my kids were older, and I felt free from heavy commitments to them, I took a list of all the things I'd been planning to do but hadn't had the chance," says Jenny. "I started planning a trip that would take me to 31 cities in 82 days!"
As Jenny's husband decided not to take the full year off to travel alongside her, part of the challenge was travelling alone for the first time – a daunting task with her self-confessed terrible sense of direction! Yet, on reflection, Jenny says she travels well.
"It's partly due to my planning abilities after many years creating and working to timetables as a teacher," says Jenny. "And I've come back with a really strong sense of how much I'm capable of."
Jenny thrived on having the flexibility of time and money to visit some of the best of Europe, including France, Portugal, Italy and England. Having both time and money concurrently was a combination of her long service and the 4/5 deferred salary scheme, where for four years you work full time at 80 per cent pay, then in the fifth year you can take time off while still on an 80 per cent salary.
There were a couple of key factors must-see destinations and events that came into play for Jenny when she started booking her trip. One was being in Chelsea in England for the Chelsea Flower Show, and the other was visiting the Dordogne in southern France – both were highlights of the trip.
"I also spent a lot of time researching on Ancestry.com.au before I booked everything, as I wanted part of my journey to include visiting where family had lived in the UK," says Jenny.
For Jenny, one of the biggest rewards from the trip was coming back with a new philosophy on life to be more flexible and adopt a genuine 'can-do' attitude. This has already manifested itself in many ways – she decided very last minute to join her brother on a recent trip to Bali, and has thrown herself head first into house and garden renovations.
While travelling, Jenny started a blog to share with family and friends. This was both a challenge in terms of tackling the technological side of writing and uploading the content online, but also a challenge for her to replace her habit of reading a book at night with documenting her travels instead. By sharing the blog posts on Facebook, where people could comment, Jenny felt it allowed her to connect and have a conversation with people who were back home.
"I think I've even started a trend in my circle, as I now know 12 people who have since gone to Europe!" says Jenny.
So, has Jenny's golden gap year inspired you, too?
Not an Apia customer and want to find out more?
Subscribe to our FREE Apia Good Life quarterly newsletter for information on our latest offers, stories and inspiration to keep living life at its best.
---
Australian Pensioners Insurance Agency Pty Limited ABN 14 099 650 996 is an authorised representative of AAI Limited ABN 48 005 297 807, the product issuer. Limits, exclusions and conditions apply. Read the Product Disclosure Statement before buying this insurance. Go to apia.com.au for a copy. The Target Market Determination is also available. This advice has been prepared without taking into account your particular objectives, financial situations or needs, so you should consider whether it is appropriate for you before acting on it.
The information is intended to be of general nature only. Subject to any rights you may have under any law, we do not accept any legal responsibility for any loss or damage, including loss of business or profits or any other indirect loss, incurred as a result of reliance upon the information. Please make your own enquiries.