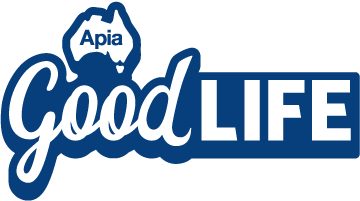 Freewheeling in France – Burgundy by bicycle
---
As you head into retirement, there will undoubtedly be things you want to tick off your bucket list before a change in income or living situation kicks in. Some of those bucket list items might be travel related; is there somewhere you'd always wanted to go but didn't quite have the savings? Or somewhere that wasn't quite child-friendly, so you wanted to wait until the kids moved out? We spoke to a couple that chose the opportunity later in life to hop on their bicycles and explore the vineyards of Burgundy, France, on two wheels.
For Suzanne, 56, and Martin, 58, of Western Australia, the aim of this dream trip was to cycle around the famous vineyards of the Cote d'Or, enjoying delicious food and tasting their favourite wines along the way.
"Burgundy is a region that I had previously visited but only briefly and never had the chance to explore it, especially by bicycle," says Suzanne. "We are both keen, if leisurely, cyclists. We didn't want to join a group bike tour as we were very content to have the flexibility of going at our own pace."
For Martin, the motivation was simple. "Who wouldn't want to cycle around a wine region in France?" he says.
Although, Martin says it was important to not get "too carried away" in planning the trip, so the biggest challenge was to know (and stick to) a budget! That being said, as something of a bucket list destination for the pair, they used the opportunity to splurge a little in order to make the most of the holiday.
"There was a lot of anticipation about this trip because we had spent almost 18 months planning it and a substantial amount of money to make sure we could really enjoy everything we wanted when we were there," says Suzanne.
Once the couple arrived in France, the trip wasn't without its challenges – despite the idyllic setting! Like so many of us who are time poor, or get a little overly ambitious during the planning stages, we forget a holiday is also an opportunity to kick back and relax!
"Getting back on the bike again each morning was a bit of a challenge," says Suzanne. "With hindsight, we probably should have been less ambitious about how far we could cycle each day and also have extended our trip by a couple of days so that we could take a break from the saddle on one or two days."
Although, once back on the bikes each day soaking in the local surroundings and getting to taste delicious food and wine, any sore muscles or tired legs were all but forgotten!
And there were plenty of highlights, making the holiday totally worth the planning and saving to cover the expenses, with one of the most memorable being a degustation lunch at a gorgeous French restaurant called Maison Olivier Leflaive in Puligny Montrachet.
"We happened to bump into the very humble Olivier Leflaive himself as we parked our bikes in the courtyard outside the restaurant," says Suzanne.
As Martin summed it up, the holiday was so great because it "had focus, as much exercise as we wanted, and always ended with a bottle of wine to ease the aches and pains!"
Not an Apia customer and want to find out more?
Subscribe to our FREE Apia Good Life quarterly newsletter for information on our latest offers, stories and inspiration to keep living life at its best.
---
Australian Pensioners Insurance Agency Pty Limited ABN 14 099 650 996 is an authorised representative of AAI Limited ABN 48 005 297 807, the product issuer. Limits, exclusions and conditions apply. Read the Product Disclosure Statement before buying this insurance. Go to apia.com.au for a copy. The Target Market Determination is also available. This advice has been prepared without taking into account your particular objectives, financial situations or needs, so you should consider whether it is appropriate for you before acting on it.
The information is intended to be of general nature only. Subject to any rights you may have under any law, we do not accept any legal responsibility for any loss or damage, including loss of business or profits or any other indirect loss, incurred as a result of reliance upon the information. Please make your own enquiries.