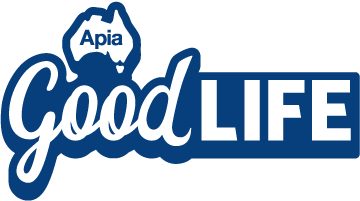 Digital photo albums: an easy-to-make and perfect gift
---
It's an irony of the digital age that the easier it becomes to take photos, the less we seem to be enjoying and revisiting them. Yes, some of us post them on Facebook or email them to friends and family but the art of collating and treasuring our favourites seems to be dwindling. Nowadays, too many of us find ourselves with thousands of images we don't know what to do with and a computer hard drive that's endlessly full to the brim.
Creating a digital photo book is a remarkably simple solution to this issue. Not only is it easy to master (and potentially less effort than getting your pictures printed and slipping them into photo album sleeves), but once you've had the creative fun of laying out a book, you can get multiple copies printed, and the book – or calendar, as another option – can become a beautiful gift.
Choose your theme and images
The first step to making a digital photo book is deciding on a theme. Is it an album of your latest holiday, your grandchildren, your favourite landscape shots or the best moments of the last year?
Once you've decided, and all your photos are downloaded onto your computer, the easiest strategy is to create a folder on your desktop and move your chosen images into it. (Note that some companies can draw straight from your collection of images – more on that next.) Choose your strongest images, and sometimes several taken at one event can create a great visual story. You'll generally need to choose an image for the front cover too.
It's worth remembering that images often print darker than they look on screen, so try to choose brighter images or, if you know how, lighten them up a little in a photo-editing program. The Photos program on a Mac, for example, has an 'Edit' button with lightening and enhancing options.
The number of images you choose depends on the type of book you want. You might like a 20-page book with one image per page or multiple images collaged together. Choose all your favourites and the final selection can be made once you've chosen your company and your template.
Choose your template and layout
The majority of digital photo book companies have lots of template options. That means the look of the book is already laid out, such as whether there's one image per page or several, whether the photo fills the page or has a border around it and whether the pages have a colourful or patterned background or not. Most templates include an option for captions as well.
You can also choose if your album will have a hard cover or soft cover option and select from a standard number of pages – usually 20 – with the option of paying for more pages.
Once you've chosen a company and a template, the process of moving your images onto the pages is generally done through a drag or single click process. Templates are designed to be user-friendly so populating your album shouldn't be tricky, but to help you along we look at which companies score the highest for ease of use!
Some companies to try
According to Choice, which looked at 13 digital photo book companies in 2015, the companies that score highest for software ease of use are: Apple iPhoto, Momento, Snapfish and PhotoBox.
Apple iPhoto is a good option if you have a Mac computer, especially if your photos are stored in iPhoto. You can access and select them straight from there, then simply click the create button and choose a book, calendar or card to get started. iPhoto also had the highest quality score and comes with the option of hard cover or soft cover book when you're printing your albums.
Momento is a popular digital book company, which Choice scored highest for ease of use. It can be used with Windows and Mac's OS X operating systems. Momento doesn't have a soft cover option, however, and was a little more expensive than other options.
Snapfish had the second highest score for paper quality, software ease of use and usability. However, it didn't score well for image quality. PhotoBox had equal highest usability score and has the advantage of being able to access your Facebook and Instagram photos if you use those to share your photos. However, Choice suggests their paper is quite thin.
If you do have an Instagram account, another option is The Social Print Studio. If you go to their website, you can put in your Instagram user name and password and access your images from there. You just select the product you want (they also do cards, calendars, mini books, large prints and more) and click on your favourite Instagram images to include.
The best thing to do is check out a few of the companies and have a browse through their templates, seeing what you like best. Once you get going, the process is creative and fun and before you know it, you'll be creating beautiful albums for yourself and gifts for friends and family, all with a few clicks of a mouse.
Not an Apia customer and want to find out more?
Subscribe to our FREE Apia Good Life quarterly newsletter for information on our latest offers, stories and inspiration to keep living life at its best.
---
Australian Pensioners Insurance Agency Pty Limited ABN 14 099 650 996 is an authorised representative of AAI Limited ABN 48 005 297 807, the product issuer. Limits, exclusions and conditions apply. Read the Product Disclosure Statement before buying this insurance. Go to apia.com.au for a copy. The Target Market Determination is also available. This advice has been prepared without taking into account your particular objectives, financial situations or needs, so you should consider whether it is appropriate for you before acting on it.
The information is intended to be of general nature only. Subject to any rights you may have under any law, we do not accept any legal responsibility for any loss or damage, including loss of business or profits or any other indirect loss, incurred as a result of reliance upon the information. Please make your own enquiries.