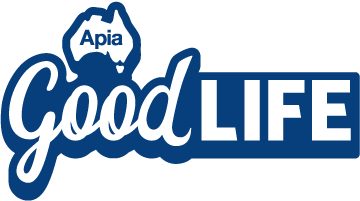 The best gear for your next outdoor adventure
---
There's nothing quite like the rush that spending time outdoors brings. Whether it's a healthy dose of sunshine as we cycle along the coast, or the tingling of cold air as we hit the snow, it's a well-known fact that getting out in the great outdoors makes us feel better.
Long gone are the days of decking yourself out in head-to-toe khaki before heading out on your next camping trip or hiking adventure. While outdoor gear has never been seen as the most stylish, there have been significant improvements in both the form and function of everything from jackets to pants, shoes and fleeces over the years.
If you find you're planning more outdoor activities as your times frees up in retirement, we've got some ideas for outdoor gear that will keep you confident and comfortable without compromising on style.
For the hikers and walkers
Depending on the location of your hike, you might encounter a combination of weather conditions (not to mention insects and snakes), so dressing appropriately is key. Choosing a number of light layers is best, as you can easily add or remove as necessary.
For the base layer consider fabrics like merino wool or synthetics, which are designed to draw sweat away from your body and keep you as dry as possible. Climbing clothing brand Rab has a wide selection of both long and short sleeve tops that are light weight and optimised for warmth, temperature regulation and multi-day use.
For the outer layer, you'll need something that is both waterproof and breathable. Try out the North Face's range of jackets – they're water and wind proof – and the company has partnered with a number of innovative fabric companies including Dryvent and Primaloft. The latter offers a new synthetic alternative to down, for those looking to avoid animal products.
For pants, it's a wise idea to choose fabric that's abrasion resistant, in case you're encountering different types of terrain. For men, Kathmandu has a number of good options including pants that come with jean styling, zip leg pockets, and cooling properties. For women, the brand offers stylish options with a feminine cut that are versatile for travel and active pursuits.
For the cyclists
Whether you're a serious cyclist preparing for Gran Fondo or rediscovering the joy of two wheels on a coffee run, it's still important to choose clothing that will optimise your riding experience…and no, you don't have to wear Lycra!
If you're not going too far or too fast, wearing comfortable, every-day sports clothing is perfectly fine. But for those looking to up their heart rate, it's wise to pick an outfit that offers padding, sweat-control and ease of movement.
If you're not confident wearing padded Lycra shorts, opt for a looser style cycle short combined with padded liner shorts. Endura has a range of baggy shorts that are durable and waterproof and are designed to be worn with the brand's padded liner shorts, which are soft and have a cycle-specific fit.
On top, avoid anything made from cotton as it will absorb sweat and stay wet. Instead, choose a snug fitting jersey that will evaporate sweat faster. Pearl Izumi offers good entry-level clothing for male and female cyclists in a wide range of long and short sleeve jerseys.
For the snow lovers
If you're planning on hitting the slopes in the near future, buying the right jacket is one of the most important parts of a ski or snowboarding trip. The vast amount of choice can be a little overwhelming, but as long as you choose a jacket that suits the climate you're adventuring in, you're on the right track.
In cold, dry climates, even heavy bouts of snow won't leave you drenched. Pick a down jacket for these conditions – they're normally made with at least 50% natural goose or duck down and heat you up very quickly. Choose a jacket that releases moisture, however, as your body will soon heat up as you get moving. Be aware that down isn't suitable for wet conditions, as it takes longer to dry out. Auski has a vast array of down jackets perfect for skiing and snowboarding in differing colours, styles and fits – you can even rent gear if you're not looking to commit to a purchase straight away.
For the wet weather explorers
Headed to a warm and wet climate? Choose a softshell jacket. They sit in the middle of waterproof hardshells and breathable fleeces, meaning they are perfect for regulating your temperature in warmer weather, but offer great protection in the rain. Try Macpac's range of softshells, which are designed for stretch, durability, and weather protection.
No matter the activity, there's something to suit that will keep you comfortable, and won't have your kids cringing at you looking daggy or unfashionable. Who said you can't look good while you hike, anyway?
Not an Apia customer and want to find out more?
Subscribe to our FREE Apia Good Life quarterly newsletter for information on our latest offers, stories and inspiration to keep living life at its best.
---
Australian Pensioners Insurance Agency Pty Limited ABN 14 099 650 996 is an authorised representative of AAI Limited ABN 48 005 297 807, the product issuer. Limits, exclusions and conditions apply. Read the Product Disclosure Statement before buying this insurance. Go to apia.com.au for a copy. The Target Market Determination is also available. This advice has been prepared without taking into account your particular objectives, financial situations or needs, so you should consider whether it is appropriate for you before acting on it.
The information is intended to be of general nature only. Subject to any rights you may have under any law, we do not accept any legal responsibility for any loss or damage, including loss of business or profits or any other indirect loss, incurred as a result of reliance upon the information. Please make your own enquiries.