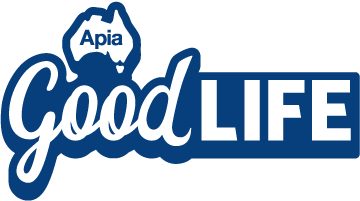 Home insurance and extended holidays: What you need to know
---
Are you jet-setting away or planning a big trip around Australia? Here are some helpful tips to keep your home safe. They could even save you money.
Consider getting a house sitter if you'll be away for more than 60 days
If you're going on a short trip, no worries! But if you're away for more than 60 continuous days, it could mean your home insurance will be affected.
If you need to make a claim for something that happens to your property when it's unoccupied for more than 60 days, you may have to pay what's called an "unoccupied excess".
Keep in mind, you don't have to be the one at home. As long as you or someone you nominate occupies your home or unit for at least 2 consecutive nights, you'll have another 60 days before the "unoccupied excess" applies.
Our Home Insurance Product Disclosure Statement (PDS) explains how the "unoccupied excess" works. It's worth reading up on this before you go.
And with Apia, you can even nominate your house sitter to make a claim on your behalf, so you can enjoy your holiday stress-free.
Make sure your insurance policy is up to date
Don't get caught out because your home insurance policy expires when you're away in Timbuktu or Uluru! Check to see if any of your policies are up for renewal and be sure all your details are current. If you're an Apia customer, just give us a call on 13 15 50 or visit Apia Online Services.
Have a neighbour or a friend check up on your home
If you don't have a house sitter, make sure your home is still being looked after when you're away.
Get someone to check in every so often. A quick visit to water your plants and clear out the junk mail can help ensure everything is A-okay.
Don't forget to pack away your valuables
While there's no need to invest in a safe, your contents, just like your home, should be kept out of harm's way. Store jewellery and items like computers and other electronic devices in a safe place.
Make a checklist of "house to-do's" before you go
Here are some to consider:
Check your home insurance policy to ensure it's up to date.
Organise a trusted house sitter or someone who can check in on your home.
Tell your home insurer about your travel dates if you'll be away for more than 60 days.
Consider organising with your home insurer for your house sitter or another person you nominate to claim on your behalf.
Consider turning off your water mains.
Secure valuable home contents.
Redirect your mail and pause newspapers or other deliveries.
Turn on security lighting, such as motion-sensor outdoor lights.
Check to be sure all your windows and doors are secure.
You might also consider getting Apia Home Assist as an optional cover on your Home and Contents Insurance policy in case of a household emergency. With Apia Home Assist, it's easy to get a local plumber, electrician, locksmith or carpenter to help out, even if you're far from home.
Not an Apia customer and want to find out more?
Subscribe to our FREE Apia Good Life quarterly newsletter for information on our latest offers, stories and inspiration to keep living life at its best.
---
Australian Pensioners Insurance Agency Pty Ltd (Apia) ABN 14 099 650 996 AR 239591 is an authorised representative of AAI Limited ABN 48 005 297 807 AFSL 230859 (AAI), the issuer of Home, Landlord, Car, Motorcycle, Caravan, Motorhome, Boat, Travel & Compulsory Third Party Personal Injury (CTP) Insurance.
Please consider the Policy Documents before buying this insurance.
This advice has been prepared without taking into account your particular objectives, financial situations or needs, so you should consider whether it is appropriate for you before acting on it.