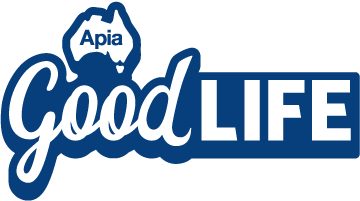 Reignite your passion for life
---
We all lose our spark at times, it's only natural. When we're feeling deflated and uninspired, taking time out to reignite our inner flame is a must. If you're longing for that pulsating, electric feeling in your heart that reminds you how magical and wonderful life is, it's time to rekindle your passion and purpose for living!
Counselling psychotherapist Dr Karen Phillip left the corporate world in her 40s to chase her long-time dream of providing therapeutic work for people who need support. After leaving an unhappy marriage, she reinvented herself and recovered from years of trauma and abuse by pursuing a career in counselling. "My study and work began 20 years ago, and I love what I do and the amazing people I meet and help to change their life and their world," she says.
Here, Dr Phillip explains how important it is to stay motivated and reignite your passion for life by waking up with a purpose, setting goals, embracing your creativity, and adopting a positive mindset.
Find what fuels your fire
Flames must be stoked to keep a fire burning, and without its necessary fuel and oxygen, it will die off. The same applies to our passions and desires – if we don't nurture them, they may eventually burn out. "A passion ignites our body and our mind. We all must have a purpose in our life, otherwise we shrivel and die," Dr Phillip says. "Consider what it is you love to do or enjoy participating in and start."
Whether it's simply taking a walk along the beach or indulging at your favourite restaurant with a close friend, we must fuel our fire with the people and things that matter. Dr Phillip also notes that those in or nearing retirement will likely have more time to rekindle old passions and interests, or possibly find new ones.

"If you loved playing footy in younger days, join a touch footy team, indoor soccer team or similar. Learn to surf or fish or start bushwalking to enjoy nature – all the things you likely did not have time to enjoy while working," she says. "Even going back to TAFE or university as an older student can stimulate the mind and body, because you are never too old to learn."
Regardless of what fuels our fire, Dr Phillip stresses the importance of keeping it alight. "We must have a purpose to get up and keep going each and every day," she says.
Get creative
Creativity is a fantastic motivator – it takes one idea and evolves it into another. Whether it's jotting your thoughts down into a journal or joining a pottery class, creating gives you the opportunity to express yourself as an individual.
"Maybe it is time to learn to paint, sculpt, design or similar," Dr Phillip suggests. "Much of this can now be learned online, as well. Take some time to have a think about what stimulates your interest or creates excitement within."
If you don't consider yourself very imaginative, Dr Phillip suggests deciding on and writing down your goals in life. "Creativity does not fit into everyone's personality or nature; however, we all have the capacity for goal-setting," she says. "Once we decide on a goal or passion, we can set the steps to move toward achieving it."
Stay connected
Relationships, whether with close friends, romantic partners or family members, fulfil our most important need of all – love. Everyone needs to love and be loved. We often get so caught up with other aspects of our life that we forget to truly connect with our loved ones. Truth is, those things become meaningless if we have no one to share them with.
"We humans are social beings," Dr Phillip says. "We thrive on socialisation and participating in activities we enjoy, regardless of what they are. Being surrounded by likeminded people stimulates us in mind and body, increases our energy, and improves our health and wellbeing."
Making plans with friends or family members will certainly help reignite your passion for life, as nothing is more valuable than support from the people we love. "Reconnecting with family and friends now you have the time can be very rewarding," Dr Phillip says. "Taking the time to travel or spend time with others can be so fulfilling."
Check in often
"Most of us are aware of how we feel and recognise if we start to go down. This is when it becomes essential to take preventative steps," says Dr Phillip, who recommends removing the 'static' from our lives. "When we feel low, it's the subconscious mind telling us we need to take steps to do something different."
It's important to regularly check in with yourself to recognise the areas that are no longer serving you. Stagnant energy becomes trapped, therefore people and things that no longer serve you must be removed or changed to make space for the new.
"Negative thoughts lead to destructive feelings, behaviours and health issues. We know our immune system is detrimentally affected when our thoughts are negative thereby harming us physically, propelling us down in mental and emotional health," Dr Phillip says. "If circumstances are not benefiting you, either remove them or take steps to change them. Retirement promotes opportunity and this can be embraced, expanded and enjoyed."
The power of positivity
Internationally renowned author and speaker Wayne Dyer once said, "Change the way you look at things, and the things you look at change." When we change the way we view the world, when our intentions are positive and powerful, our lives truly transform.

Our thought process follows a seemingly predictable pattern, therefore negative thinking rewires the brain and causes us to fall into continuous cycles. Dr Phillip says the best way to train your brain into thinking positive thoughts is to clearly define your end goal rather than what you want to steer clear of.
"Always affirm what it is you want to strive toward, never what you want to avoid," she says. "For example, instead of saying, 'I won't be sad, bored or lonely today', change it to 'I will keep myself busy, engaged and find joy in all I do' or 'I will socialise and say hi to everyone as I participate in the activities I attend today'. This way, the subconscious mind is drawn to what it is we are thinking or imagining."
Affirmations – simple, positive mantras – can also have profound effects on the conscious and unconscious mind. "Choose two or three positive affirmations, place them up around the house, and recite them with passion every day to reinvigorate the mind," Dr Phillip suggests. "What the mind believes, the body responds to. Affirmations can help us feel energetic, positive and driven."
To have passion for life means to experience, learn, desire, and always stay true to your dreams. It makes you a better person, defines you, and is one of the foundations of living a healthy lifestyle. So, if somewhere along the way that drive disappears, do everything in your power to establish it once again. Ignite a spark within your soul and let it burn bright.
Not an Apia customer and want to find out more?
Subscribe to our FREE Apia Good Life quarterly newsletter for information on our latest offers, stories and inspiration to keep living life at its best.
---
Australian Pensioners Insurance Agency Pty Limited ABN 14 099 650 996 is an authorised representative of AAI Limited ABN 48 005 297 807, the product issuer. Limits, exclusions and conditions apply. Read the Product Disclosure Statement before buying this insurance. Go to apia.com.au for a copy. The Target Market Determination is also available. This advice has been prepared without taking into account your particular objectives, financial situations or needs, so you should consider whether it is appropriate for you before acting on it.
This material has been prepared for informational purposes only and is not intended to provide, and should not be relied on as, a substitute for health and medical advice from a qualified health professional. You should seek the advice of a qualified health professional regarding your health and/or a medical condition.
The information is intended to be of general nature only. Subject to any rights you may have under any law, we do not accept any legal responsibility for any loss or damage, including loss of business or profits or any other indirect loss, incurred as a result of reliance upon the information. Please make your own enquiries.