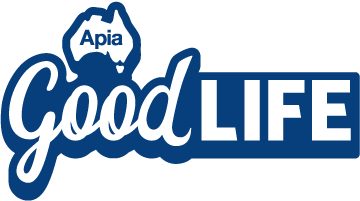 The power of creativity as you age
---
Would you say you're a creative person? Or, maybe you've found that in your later years you've started to give more creative things a go? A lot of us don't think of ourselves as typically creative people, but there are plenty of different ways to get creative that will benefit you later in life.
You may not fancy yourself a painter or a dancer, but maybe you've always wanted to learn another language, or you're handy with a hammer and nails. Whatever you choose to try out, it's more about giving yourself the opportunity to explore something you enjoy so you can feel more physically, mentally and emotionally stimulated.
Creativity is ageless
"If you are doing creative work, you are absolutely ageless. There is no such thing as age in creativity. It is always something new," says Eileen Kramer, a 102-year-old dancer who recently spoke to The Guardian about changing the stereotypes around what ageing and retirement look like for older Australians.
Eileen, who has a 75-year long international career, has become an ambassador for the non-profit Arts Health Institute and regularly speaks about ways to use your creativity to empower you as you age.
Whether you're making a career change, investing more time in a passion project, or packing a bag and jumping on a plane overseas, Dr Maggie Haertsch, Chief Executive of the Arts Health Institute, has spoken about the benefits of creativity to your health and quality of life in later years.
"I think that ability to keep learning and learning something new should never be underestimated, no matter what your capability is," she says.
Finding space for creativity
"I think that as you get older, without the demands of the workplace and raising children and making money to pay all the bills, you can find space to find out who you are and sometimes that means a creative side of you that you haven't been able to develop yet," says Jenny, a 65-year-old Sydney resident.
Jenny had done some technical writing before she turned 50, but found that her writing is much more creative in her later years.
"I think it is definitely more important to find your creativity in later life as getting older [often] creates more problems than it can fix, like physical, health and energy declines," says Jenny. "It can also bring rewards and recognition that are very different to your working life and more satisfying."
Not only has Jenny found a sense of satisfaction from her own creative pursuit in writing, but she's also been able to connect with others – both in giving her guidance, and as close friends.
"My latest highlight has been illustrating a children's book. I have always been able to draw, but my drawing is much more creative in the last ten years or so, too," says Jenny.
Although Jenny had an interest – and the skills – in writing and drawing earlier in her life, it wasn't until later on when she'd made the transition to retirement that she had the spare time to experiment and learn more.
If you've found yourself with a bit more spare time on your hands, will you try experimenting with something creative?
Not an Apia customer and want to find out more?
Subscribe to our FREE Apia Good Life quarterly newsletter for information on our latest offers, stories and inspiration to keep living life at its best.
---
Australian Pensioners Insurance Agency Pty Limited ABN 14 099 650 996 is an authorised representative of AAI Limited ABN 48 005 297 807, the product issuer. Limits, exclusions and conditions apply. Read the Product Disclosure Statement before buying this insurance. Go to apia.com.au for a copy. The Target Market Determination is also available. This advice has been prepared without taking into account your particular objectives, financial situations or needs, so you should consider whether it is appropriate for you before acting on it.
This material has been prepared for informational purposes only and is not intended to provide, and should not be relied on as, a substitute for health and medical advice from a qualified health professional. You should seek the advice of a qualified health professional regarding your health and/or a medical condition.
The information is intended to be of general nature only. Subject to any rights you may have under any law, we do not accept any legal responsibility for any loss or damage, including loss of business or profits or any other indirect loss, incurred as a result of reliance upon the information. Please make your own enquiries.