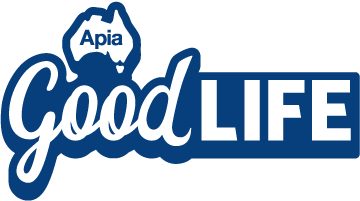 How to prepare for a flood
---
Australia sees its fair share of wild weather, from tennis ball-sized hail through to gale force winds. One force of Mother Nature that can be particularly damaging is flooding.
The most common cause of flooding in our fair nation occurs when heavy rainfall causes rivers and other bodies of water to overflow. When the water ends up in places that it shouldn't – such as on roads, inside homes or properties, and over crops – it's usually classified as a flood.
Because of the sudden nature of floods, especially flash floods, it can be useful to understand how to properly prepare yourself and your home ahead of time.
Remember: at the end of the day, your safety is what matters most. It's important that you take all the measures you can to keep yourself safe, particularly when dealing with the unpredictable nature of floods.
Flood preparation and safety checklist
Before a flood
Getting prepared for a potential flood doesn't have to take up a lot of your time. A little forethought can go a surprisingly long way in helping you deal with the aftermath if a natural disaster strikes.
Check if your insurance covers you for damage caused by a flood, as well as what your insurer considers a flood. With Apia's Home and Contents Insurance, for example, a flood is defined as when an area that is normally dry is covered by water, after it's released or escapes from its normal confines. So that could be anything from a river overflowing to a dam bursting. It's important to read the relevant Policy Document so you can understand exactly how you're covered in case of a flood.
Find out if you're in an area prone to flooding, so that you can understand your risks better.
Put together an emergency plan to follow in case of a flood. If you have others living with you, make sure they know and understand the plan, too.
Put together an emergency kit in case of a flood (or any natural disaster, really), which should include a first aid kit, a torch, radio, drinking water, food that won't perish quickly (such as canned food), and extra batteries.
Make sure your important documents (including your passport, insurance documents, etc.) are all stored away in waterproof bags.
If there are flood warnings and you have time (i.e. you haven't been asked to evacuate immediately), secure loose items outside (and lock them away if possible), safely store things up high (especially electrical appliances and chemicals that could float away or spill in a flood), and secure anything heavy in your home that could fall and cause damage.
If you have mobility issues or live alone, you may also want to chat with your neighbours or friends and family who live nearby and make a plan for them to help you before and/or during a flood.
During a flood – if you need to evacuate
When the rain is falling, water is rising, and there's a potential for flooding in your area, it's important to keep an eye/ear out for announcements telling you if you need to evacuate. These could be delivered through your local radio station, on the television, or even on the BOM website.
If you are told to evacuate, it's important you do so as quickly as possible.
If you have time, pack some warm clothes, your essential medication, and emergency kit to take with you.
Inform a neighbour, friend, family member, or authority about where you're going.
Lock your home.
If it's safe to do so, turn off the power, gas and water connected to your home.
Don't drive through flood water, even if you have a 4WD.
Follow the instructions given to you by authorities.
If you need to, call your local authorities, your neighbours, or friends/family members who live nearby to help you evacuate.
During a flood – if you stay
Of course, sometimes evacuation isn't necessary because the flooding isn't serious enough to cause damage to your home or be a risk to your safety. In this case, there are still measures you can take to stay out of harm's way.
Keep listening to the radio for evacuation notices.
Don't enter floodwater.
If any electrical or gas appliances are affected by floodwater, don't use them until they've been checked by a professional.
After a flood
Even after the floodwaters have cleared, it's important you continue to exercise a bit of precaution.
Check your property for damage, when it is safe to do so.
If there is damage, notify your insurer straight away.
Steer clear of fallen powerlines and trees.
Throw out any food affected by flood water, and boil tap water until supplies have been declared as safe.
Continue to stay away from remaining flood water – even if it's subsided a little.
Check in on your neighbours and let them know you're OK, too.
Flooding can have quite an emotional toll on those affected by it; be sure to talk about it with loved ones or a local support agency if you need to.
Not an Apia customer and want to find out more?
Subscribe to our FREE Apia Good Life quarterly newsletter for information on our latest offers, stories and inspiration to keep living life at its best.
---
Australian Pensioners Insurance Agency Pty Limited ABN 14 099 650 996 is an authorised representative of AAI Limited ABN 48 005 297 807, the product issuer. Read the Product Disclosure Statement before buying this insurance. The TMD is also available.
The information is intended to be of a general nature only. We do not accept any legal responsibility for any loss incurred as a result of reliance upon it – please make your own enquiries.
The information is intended to be of general nature only. Subject to any rights you may have under any law, we do not accept any legal responsibility for any loss or damage, including loss of business or profits or any other indirect loss, incurred as a result of reliance upon the information. Please make your own enquiries.