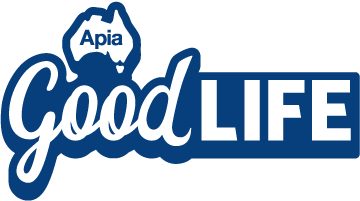 How bringing older and younger people together can benefit both
---
These days in the western world there is a marked decrease in generations living together or even spending time together – especially the 'book end generations'. We take a look at some inspiring projects tackling social isolation by bringing people of all ages together.
There is so much that older and younger generations can learn from each other. Traditionally, elders in a community would pass on their wisdom and skills to the younger members of their community, while the young no doubt played a role in keeping the elders engaged and energetic. They shared community gatherings, work, religious activity and often homes. Yet we now live in a society that is increasingly segregated.
Thankfully, more and more researchers and community groups around the world are recognising the issue of age segregation and are finding new ways to tackle the issue. We take a look at a handful of examples.
Shared care facilities
We all know how much joy kids can bring to those whose children are long grown up and equally how much those kids thrive under such appreciative attention. With this in mind, a Bristol study and Channel 4 documentary called 'Old People's Homes for 4 Year Olds' brought pre-school kids and people in their late 80s together in a new nursery created within a retirement community. Over six weeks, participants young and old engaged together in games, picnics, walks, arts and crafts and the final week included a sports day and even a theatre production. Before the project started, the residents' cognition, mood and levels of depression were measured and nearly all were identified as depressed. After six weeks not one registered as depressed. Having the kids around had substantially boosted the residents' outlook, with one who had been sceptical beforehand saying the kids brought "great joy".
The reading project
Inspired by the notion that 'something as simple as giving time to others can have a profound effect on their quality of life, dignity, and happiness' Dr Johanna Harris, senior lecturer in English at the University of Exeter, UK, had the idea of asking her students to volunteer at aged care facilities; to read and discuss stories, plays and poetry with residents. The project has been an award-winning success and the response from all participants has been overwhelmingly positive. Over 100 students now volunteer each year and residents have revealed that through connecting with these young students and hearing long-loved and perhaps forgotten literature the program has helped them regain a sense of themselves as 'a whole person, past and present'.
Living together
We all know how much university students struggle to pay rent – especially with today's real estate prices – so why not find them spare rooms in more unconventional places in return for their time and skills. A nursing home in the Dutch town of Deventer is doing just that. The residence – called Humanitas – gives university students a room rent free in exchange for 30 hours a month of their time, spending time with residents and teaching them new skills like how to use social media. Since Humanitas opened its doors to students in 2012, the feedback from both students and residents has been fantastic, inspiring two more nursing homes in the Netherlands to follow suit and a similar program launched recently in Lyon, France.
Connecting across the sea
It's one of those ideas that is so obvious and wonderful, you're not sure why it's not happening everywhere. Foreign students want to practice their English and residents in retirement homes love to have a chat – why not connect them via web chat? The CNA English Speaking School in Brazil has done just that, with their 'Speaking Exchange' project. Not only do the elderly participants from a retirement home in America help the young Brazilian students with their English, but all participants develop culturally and emotionally enriching relationships.
Not an Apia customer and want to find out more?
Subscribe to our FREE Apia Good Life quarterly newsletter for information on our latest offers, stories and inspiration to keep living life at its best.
---
Australian Pensioners Insurance Agency Pty Limited ABN 14 099 650 996 is an authorised representative of AAI Limited ABN 48 005 297 807, the product issuer. Limits, exclusions and conditions apply. Read the Product Disclosure Statement before buying this insurance. Go to apia.com.au for a copy. The Target Market Determination is also available. This advice has been prepared without taking into account your particular objectives, financial situations or needs, so you should consider whether it is appropriate for you before acting on it.
This material has been prepared for informational purposes only and is not intended to provide, and should not be relied on as, a substitute for health and medical advice from a qualified health professional. You should seek the advice of a qualified health professional regarding your health and/or a medical condition.
The information is intended to be of general nature only. Subject to any rights you may have under any law, we do not accept any legal responsibility for any loss or damage, including loss of business or profits or any other indirect loss, incurred as a result of reliance upon the information. Please make your own enquiries.