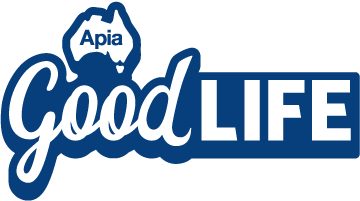 Home modification ideas for seniors
---
Your home should be a safe space. It's where you kick back and relax with loved ones, or enjoy some solitary peace and quiet. But as you get older, your home may need a little extra attention to be safe and comfortable. Luckily, there are a few things you can do to minimise potential hazards.
Check your flooring
Just as lifted rugs can be a trip hazard, so can flooring that's too smooth. Smooth tiles, when wet, can be a dangerous slip hazard that could lead to serious injury. Maybe you've even had a near miss getting out of the shower. To reduce the risk of slipping on tiled floors, choose textured or matte tiles. If this isn't an option for you at the moment, you can make use of anti-slip solutions which aren't too costly and are simple to apply.
Ensure your home has good lighting
If your eyesight isn't quite what it used to be, you may find yourself struggling more with everyday activities like reading the paper or medication labels. So, having appropriate lighting in each space — from your bathroom to your kitchen and everywhere in between — is really important. For example, cooler lighting like that from white fluorescent bulbs, is preferred over yellow lighting for aging eyes. White lights appear brighter, but you can still install dimmer switches to counteract any harshness as needed.
Make use of smart technology
If you're installing new lighting, consider upgrading to a smart lighting system. Smart technology means you can control the lighting in your home using either a smart device like a smartphone or tablet, or voice and sound commands with a smart speaker. If limited mobility is an issue, or if you often find yourself leaving lights on around the house once you've gone to bed, this can be extra helpful.
You can also make use of smart technology to keep your home secure. With the technology on the market these days, you can do things like set doors to lock automatically or at set times, assign passcodes or fingerprint-ID security, and answer the door from your phone. If you live in a busy area or tend to get a lot of unwanted door-knockers, having smart security systems in place may help you feel more secure.
Update doors and check thresholds
Whether you're downgrading to a smaller home or making modifications to your existing space, consider the width of doorways. If you need a wheelchair at any point, you may need a door-frame width of at least 85cm. Also think about thresholds – not only can these be a trip-hazard, but they're not exactly wheelchair friendly. If you can't avoid raised thresholds, you can make use of threshold ramps for more comfortable and safe transitions.
Add handrails and non-slip grip for stability
In older age, our balance may not be as good as it once was. To help prevent slips and falls, install handrails in places you need a bit of extra support, such as the bathroom, shower, or stairs. You can also put non-slip tape or finish on slippery surfaces, such as baths and shower flooring, for some extra peace of mind.
Check for uneven surfaces
As well as checking thresholds, make a note of any other potential trip hazards. These could be things like the edges of rugs, broken or uneven tiles (both inside and outside), or changes in material, such as from floorboards or carpets. If you're worried about these becoming potential hazards, it's best to keep surfaces as even as possible. Remove rugs from areas they may become trip hazards, such as the bottom of the stairs, or in hallways. Make sure any broken tiling is fixed properly, and any transitions between floor materials are as smooth as possible.
Ensure your home is well ventilated
Indoor air quality is something that's been getting a lot more attention since the beginning of the Covid-19 pandemic. Some houses lack good natural ventilation, and indoor air pollution from things such as pet hair, dust, mould, and cleaning products can all decrease the quality of air in your home. To improve your home's air quality and help reduce the risk of respiratory irritation or illness, here are a few things you can do:
Let fresh air in by opening windows daily.
Make sure kitchen and bathroom fans are clean and working properly.
Change your air-conditioner or heating and cooling filters regularly.
Invest in some air-purifying indoor plants, like Devil's Ivy, or Peace Lilies.
Try to use more natural cleaning products instead of harsh chemicals.
If you're concerned about maintaining the air-quality in your home, you could also purchase an indoor air-quality monitor.
Minimise potential electrical hazards
Poorly installed lighting or bad wiring can be extremely dangerous, and cause serious damage to you and your home if left untended. Make sure any damaged cords or power points are fixed by a professional electrician as soon as you notice them. There are a few extra steps you can consider:
Keep power cords neatly tucked away to avoid becoming a trip hazard.
Turn off and unplug any electrical appliances you're not using.
Make use of smart plugs, to schedule on and off times for appliances.
Make sure power outlets are tamper-resistant.
Keep electrical appliances and devices away from water or wet surfaces.
Update old appliances if you're in doubt.
One of the risks of neglected electrical safety is electrical fires. Even with all the safety measures in place and well-maintained appliances, it's important to have working smoke alarms installed just in case. These also need regular checks, with batteries replaced every 6 months.
Make sure your insurance matches your needs
Whether you're spending more time at home due to a decrease in working hours, or you've been retired for a while now, you could benefit from Apia's Home & Contents Insurance Work Less Pay Less® discount*. Or, like many others, you might be considering downsizing to a smaller home or apartment. If you've recently downsized, Apia's Apartment Insurance may be better suited to your needs. Read more about the pros and cons of downsizing.
Get an Apia Home & Contents Insurance quote
Consider optional Apia Home Assist
We've all locked ourselves out of the house at least once in our lives or experienced the panic of an emergency plumbing situation. If you have an unexpected emergency at home which requires urgent trade assistance, Apia Home Assist may give you extra peace of mind knowing you'll have access to help when you most need it. Apia Home Assist is not available with Apia Landlord Insurance, Apia Apartment Style Residence or Assisted Living Residence Insurance products. With emergency assistance 24/7 for common emergency repairs, if you find yourself in a pickle, Apia Home Assist can help set you up with:
plumbers
locksmiths
carpenters, and, or
electricians.
Having access to a trusted Apia-appointed tradesperson can help you stay cool, calm, and under control, knowing help is never far away. Keep in mind geographical limits apply. To find out more about Apia Home Assist, or to get a quote, call 13 50 50. Cover is available 24 hours after purchase.
*If you are eligible for more than one discount, we apply each in a predetermined order to the already discounted premium (usually before adding taxes and charges). The discounts we offer are subject to change.
Not an Apia customer and want to find out more?
Subscribe to our FREE Apia Good Life quarterly newsletter for information on our latest offers, stories and inspiration to keep living life at its best.
---
Work Less Pay Less® discount does not apply to optional covers Apia Home Assist, Excess-free Glass cover and Apia Roadside Assist.
Australian Pensioners Insurance Agency Pty Ltd (Apia) ABN 14 099 650 996 AR 239591 is an authorised representative of AAI Limited ABN 48 005 297 807 AFSL 230859 (AAI), the issuer of Home, Landlord, Car, Caravan, Motorhome, Boat, Travel & Compulsory Third Party Personal Injury (CTP) Insurance.
Read the relevant Product Disclosure Statement available at www.apia.com.au and consider whether it's appropriate for you before making any decisions about whether to buy or continue to hold a product. The Target Market Determination is also available.
This advice has been prepared without taking into account your particular objectives, financial situation or needs, so you should consider whether it is appropriate for you before acting on it.
The information is intended to be of general nature only. Subject to any rights you may have under any law, we do not accept any legal responsibility for any loss or damage, including loss of business or profits or any other indirect loss, incurred as a result of reliance upon the information. Please make your own enquiries.