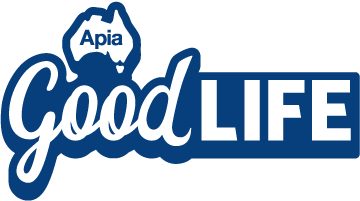 Five Lessons in Happiness From Around The World
---
If you're feeling a little off kilter, maybe reading the news every morning has you worrying about the state of the world, know that you're not alone. As big changes occur in our own lives, as well as in the wider world, it's no surprise we start to search for new ways to find happiness. While we shouldn't ignore the difficult and challenging times, it's just as important to seek out optimism and look for positive ways to move forward.
This is one of the reasons that author Helen Russell began researching the different kinds of things that constitute happiness in countries around the world – resulting in her book, The Atlas of Happiness. Helen was inspired by the idea that different countries will have their own unique cultural concepts for what defines a good life and what happiness truly means. Here, we look at five different places around the world, and the lessons in happiness Helen learned from these amazing places.
1. Bhutan
In Bhutan, the Gross National Happiness (GNH) exists, which is a philosophy whereby collective happiness and wellbeing is measured and prioritised ahead of financial gain. This means that overall, the happiness of people living in Bhutan is more important than gross national product. The nation is committed to working on this, with surveys sent out every two years to gauge people's happiness levels, and every decision made for the country is through the prism of GNH. As a primarily Buddhist nation, Bhutan works to balance the old with the new; it honours traditions while also being forward-thinking in areas like sustainability and environmentalism.
2. Denmark
For the Danes, there is the concept of 'arbejdsglæde', or an emphasis on 'happiness at work'. With a 37-hour workweek, Danes have the highest level of happiness at work in the world, and 70 per cent of Danes say they would still carry on working even if they weren't getting paid. How's that for job satisfaction?
There are a number of reasons behind this. In Denmark, with free higher education, people are more likely to get jobs in areas they like – i.e. find strengths-based work. There is also a sense of autonomy, or 'no clock watching', while at work. As long as the work gets done, the how, when and where are not crucial. There is this sense that you organise your work around your private life, rather than the other way around. So, when 4pm rolls around, you can log off and go home, guilt-free.
3. Greece
If you're not familiar with the concept of the side hustle, then the Greek idea of 'meraki' is a great way to understand it. 'Meraki' is defined as precision, devotion and care applied to tasks – usually creative or artistic – as a labour of love. This doesn't mean trying to juggle your email inbox in one hand and a paintbrush in the other, it's about really focusing on and prioritising a single task that brings you joy. Why is this important? If you've become unmotivated or disheartened by what we might refer to as 'the daily grind', then having a passion outside of this that you can truly take pride in can make the day go quicker, and give you a new sense of purpose.
4. Italy
Whether you've been lucky enough to visit Italy or it's still on your travel bucket list, there's something you might know the Italians to be good at – the art of doing nothing. Known as 'dolce far niente', it's loosely defined as the sweetness of doing nothing. This means finding a way to embrace rest in your everyday life to help gain a little perspective. From the simplest of things, like taking a moment to sip your coffee and watch the day go by, it gives us a chance to let the chaos of life wash away while we enjoy a carefree moment.
5. Japan
In Japan, which is most commonly known for its delicious food, awe-inspiring landscapes and long-standing traditional practices, there are people who believe that pursuing this concept will help to improve overall happiness. 'Wabi-sabi' is a concept Helen found difficult to land on, but put simply it is the beauty of age – a worldview centred on the acceptance of transience and imperfection. As one of her interviewees during her research concisely put it, it's "like your grandmother" – with age comes wisdom, because you have experience and intelligence.
Part of the pursuit of happiness for the Japanese is to go out into nature, because there is the belief that being somewhere like a forest will offer you a different perspective on the world. It's also been proven that being out in nature, particularly in woodlands, can make you feel less stressed and have stronger feelings of wellbeing. If you don't have a forest to get to, even the simple act of being out in the garden, or looking out to a planter box on the windowsill is a step towards brighter days.
What do you think qualifies as true happiness in Australia? Do you think we have a clear way that we define happiness that's different to these other places?
Last year, Helen spoke at an Action for Happiness event in London, as part of the charity's aim to increase global happiness. Her speech is available on YouTube if you want to learn more about happiness around the world.
Not an Apia customer and want to find out more?
Subscribe to our FREE Apia Good Life quarterly newsletter for information on our latest offers, stories and inspiration to keep living life at its best.
The information is intended to be of general nature only. Subject to any rights you may have under any law, we do not accept any legal responsibility for any loss or damage, including loss of business or profits or any other indirect loss, incurred as a result of reliance upon the information. Please make your own enquiries.