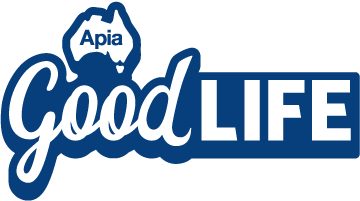 The benefits of stepping away from your screens
---
While there's no denying younger generations are spending much more time behind a screen – they've grown up with them, after all – it might surprise you to learn we're also racking up a fair bit of screen time.
Or maybe it won't surprise you, you are reading this online after all!
A recent ACMA study found that "the vast majority of older Australians are participating online, and the proportions have grown over the past five years." The study also found that 85 per cent of older internet users (older being 65+) go online at least once a day, with half accessing the internet three or more times a day.
While older Australians are more likely to get their screen time from the television than their smart phone, it's still a hefty amount of time to be spending plugged in during the day.
If you're someone who knows they spend a lot of time looking at a screen, whether it's for work or pleasure, it might be time to consider a bit of a digital or screen detox. Would you unplug and step away from screens entirely for a little while?
Although 'Boomers' and 'Matures' list watching television and using the internet as their top two sources of entertainment in this study, reading newspapers and reading books rank in the top four for them. Which means, a bit of a screen detox won't be totally far-fetched, and will have some really great benefits for you to enjoy as well.
The benefits of a screen detox
Getting a better snooze – it's no secret that our dedication to devices can keep us up at night. Artificial light from your screen can make you feel more awake than you really are, potentially interfering with your sleep quality.
More productive at work – it might sound counterintuitive, but you may actually find you get more work done when you switch off the Wi-Fi. Whether you're constantly dipping in and out of emails, or you can't stop reaching for your phone to check in with your partner or kids, try leaving these to the side when you clock on for work.
Connecting more with others – from staring at your phone to catching up on TV after work, when you're staring at your screen, you're less likely to connect with those around you. A detox gives you the chance to strike up a conversation on the commute home, or catch up with your loved ones in the evening.
Finding focus – watching TV while scrolling on your iPad? Checking your phone while trying to cook dinner? So often, we've got so many things to get through, we start multitasking with our phone in our hand. Taking the time to put away your phone, or turn off your TV screen, allows you to focus on the task at hand. It might be something simple like cooking dinner, or it could be really quality time with grandkids that you won't want to miss out on.
Recharging and thinking time – no matter if you're switching between multiple apps on your phone, or constantly responding to emails on your laptop, spending time behind a screen can distract you from the here and now. Giving yourself a break will allow you some uninterrupted thinking time, which will also help give your brain a chance to recharge before dipping back into things.
Getting creative – although Google is a great research tool for creative ideas, taking time away from your screen will give you the opportunity to push your own creative ideas to the surface, and maybe even get brainstorming face-to-face with your colleagues or friends.
Less reason to stress – there have been a fair few studies that link the use of electronic devices to stress, as well as depression and anxiety. To be able to switch off your screens gives you opportunity to hopefully reduce that stress, and potentially even help reduce the risk of anxiety and depression.
While we know it's a little ironic to be telling you to get off your screen through an article online, if the benefits above give you that little bit of a push to take some time offline, we're all the happier that we could help along the way!
Not an Apia customer and want to find out more?
Subscribe to our FREE Apia Good Life quarterly newsletter for information on our latest offers, stories and inspiration to keep living life at its best.
---
Australian Pensioners Insurance Agency Pty Limited ABN 14 099 650 996 is an authorised representative of AAI Limited ABN 48 005 297 807, the product issuer. Limits, exclusions and conditions apply. Read the Product Disclosure Statement before buying this insurance. Go to apia.com.au for a copy. The Target Market Determination is also available. This advice has been prepared without taking into account your particular objectives, financial situations or needs, so you should consider whether it is appropriate for you before acting on it.
This material has been prepared for informational purposes only and is not intended to provide, and should not be relied on as, a substitute for health and medical advice from a qualified health professional. You should seek the advice of a qualified health professional regarding your health and/or a medical condition.
The information is intended to be of general nature only. Subject to any rights you may have under any law, we do not accept any legal responsibility for any loss or damage, including loss of business or profits or any other indirect loss, incurred as a result of reliance upon the information. Please make your own enquiries.