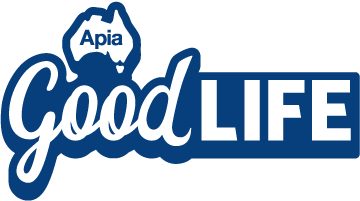 Technology tips for new business owners
---
If you're thinking about, or maybe already have, started your own business later in life, you'll know there are plenty of ways to help grow that business online. For many of us, though, the digital world and all things technological won't necessarily feel that familiar if we haven't spent most of our full-time career so far working within it.
Whether you're looking to get more people talking about your regular stall at the markets, or you have started hand-making wares that you want to sell online, we've covered some of the basics to help those who aren't fluent in computing feel a little more at ease.
Make the most of free online learning
YouTube isn't just a great place for funny cat videos, it also has lots of free learning videos and tutorials to help you wrap your head around something you might be unfamiliar with.
As well as YouTube, using a community knowledge sharing website like Quora, which is dedicated to answering questions, will help you learn more without feeling like you have to invest in a paid course or buy how-to guides. Once you've created a free account, you can login and get exploring.
Facebook also has lots of networking and support groups for business owners, even if it's a niche business, so get searching on Facebook via the Explore bar down the left hand side of the Homepage to see if there's a group you can join. This'll essentially let you crowd source advice from others, and even give you the chance to share your own wisdom within the online community.
Build a strong online profile
Whether you're running a small restaurant or you're hosting a market stall, your online reputation will have an impact on how other people view you. Keep in mind that TripAdvisor reviews and Facebook comments may influence others. So, while you can't exactly control what other people write about your business, knowing that you've provided a customer with a good experience and being aware that you've got an online reputation is important.
For those who might be building a company where your own professional profile is important, make sure your LinkedIn is up-to-date and see if you can get as many endorsements and references from past employers and colleagues as possible.
Make managing multiple social media networks easier
Social media gets confusing at the best of times, but if you've got more than one social media account then things can get overwhelming. If you're looking to use Instagram, Facebook or Twitter to market and grow your business, a free tool like Hootsuite is really great.
Hootsuite lets you manage up to three social media networks on one dashboard so you don't need to keep dipping in and out of each different platform. You can also schedule posts ahead of time, so if you wanted a post to go up on the weekend you could get it sorted during the week then not have to think about it on Saturday or Sunday.
Talk to your customers online
If you're running an online store, rather than a business where you're seeing customers face to face during the day, there isn't as much of an opportunity to speak with those customers ­– except for when they purchase something.
Using an email tool like MailChimp is a great way to get in touch with people with the latest news or an update on what's available from your business. You can send out emails to up to 2,000 subscribers for free, and there are built in templates so you don't have to worry about designing your own email template from scratch.
If you're not a tech person, you don't have to become one
While the thought of designing a website might really excite some people, for others, it might just not be your cup of tea. And, that's totally fine! Rather than battling to build your own website through a company like Squarespace, which lets you create a website or online store with a customisable template, you can just use an existing online marketplace like Etsy or eBay.
Etsy is ideal for selling handmade goods, whether it's photography or handmade jewellery. You can set up your own account and start selling either to ship just in Australia, or even worldwide.
Similarly, eBay is great if you don't want to set up your own website. No matter if you're selling new or second hand items, eBay does take a portion of your final sales price, but it's arguably going to keep costs down compared to your own website if you're not feeling very tech-savvy.
In saying that, starting your own business later in life could be the opportunity to throw yourself into trying something totally new like website design. Whether you do decide to give it a crack or not, it's comforting knowing there are existing options out there to help you along the way!
Not an Apia customer and want to find out more?
Subscribe to our FREE Apia Good Life quarterly newsletter for information on our latest offers, stories and inspiration to keep living life at its best.
---
Australian Pensioners Insurance Agency Pty Limited ABN 14 099 650 996 is an authorised representative of AAI Limited ABN 48 005 297 807, the product issuer. Limits, exclusions and conditions apply. Read the Product Disclosure Statement before buying this insurance. Go to apia.com.au for a copy. The Target Market Determination is also available. This advice has been prepared without taking into account your particular objectives, financial situations or needs, so you should consider whether it is appropriate for you before acting on it.
This material has been prepared for informational purposes only and is not intended to provide, and should not be relied on as, a substitute for health and medical advice from a qualified health professional. You should seek the advice of a qualified health professional regarding your health and/or a medical condition.
The information is intended to be of general nature only. Subject to any rights you may have under any law, we do not accept any legal responsibility for any loss or damage, including loss of business or profits or any other indirect loss, incurred as a result of reliance upon the information. Please make your own enquiries.