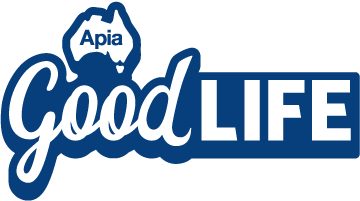 Rethinking ageing in Australia: A chat with Patricia Edgar
---
In her most recent book, PEAK: Reinventing Middle Age, author, TV producer and scholar Patricia Edgar argues 50 to 75 is the new middle age. We ask her thoughts on life and work for over 50s in Australia and for tips on living later life to the fullest.
What is the conventional thought about 50 year olds and why do you believe it should now be seen as just the start of middle age?
When I was born in 1937, 50 was considered to be middle aged; people retired at 60-65 and died soon after. Medical science has given us an additional 25-30 years of life over the last century and by the end of this century or earlier, the 100-year life will be commonplace. Fifty is the beginning of the second half of life, certainly our adult life. In PEAK we define middle age as 50-75, as old age or frailty does not now set in until after that for most people.
You've mentioned you are 80 and still feel middle aged. Do you think there is a great chasm between the way people see older Australians and the way they actually feel about themselves?
I do. We are the fittest, most active and best-educated generation that has ever lived, only society's structures and perceptions have not kept up. We will change that.
You've mentioned our long middle age can be a productive resource for the country if harnessed properly. How could businesses support and embrace older workers?
People want to work; they have much to offer with experience and understanding of people and relationships, what we call emotional intelligence.
Research shows older workers are more reliable, stay in jobs longer than younger people and are capable of learning new things, but they want more flexibility in the hours they work. The workplace is out of step with social needs to its detriment. HR people target the older workers for redundancy and throw their job applications in the bin. This must change.
The middle-aged bring up children, care for ageing parents and volunteer. They are the glue holding society together.
In your book In Praise of Ageing you included interviews with some wonderfully inspiring older people. Who surprised you the most with their vitality and were there any lifestyle or character traits they all seemed to have in common?
They are all surprising. They have resilience and persistence. They are the kind of people who pick themselves up when things go wrong as they do for all of us.
We all experience accidents, loss, ill-health – these experiences are part of life. But some people bounce back and reinvent themselves. The successful long livers and the people in PEAK are in this category.
Could you provide some tips for living a full life after 50?
Keep active physically, eat sensibly.
Engage with others – friendships are vital.
Look after your family. Grandparents who look after grandkids live five years longer.
Have friends across the age groups.
Have a purpose. Think ahead. There is not just one job for you.
Challenge yourself by doing something new – learn a language, a musical instrument.
If you cease to work in a job, stay engaged – volunteer, act as a mentor.
Remain interested in the world around you.
Don't give up.
Don't surround yourself with misery. Laugh!
Patricia and Don Edgar's book PEAK: Reinventing Middle Age is now available through Text Publishing.
Not an Apia customer and want to find out more?
Subscribe to our FREE Apia Good Life quarterly newsletter for information on our latest offers, stories and inspiration to keep living life at its best.
---
Australian Pensioners Insurance Agency Pty Limited ABN 14 099 650 996 is an authorised representative of AAI Limited ABN 48 005 297 807, the product issuer. Limits, exclusions and conditions apply. Read the Product Disclosure Statement before buying this insurance. Go to apia.com.au for a copy. The Target Market Determination is also available. This advice has been prepared without taking into account your particular objectives, financial situations or needs, so you should consider whether it is appropriate for you before acting on it.
This material has been prepared for informational purposes only and is not intended to provide, and should not be relied on as, a substitute for health and medical advice from a qualified health professional. You should seek the advice of a qualified health professional regarding your health and/or a medical condition.
The information is intended to be of general nature only. Subject to any rights you may have under any law, we do not accept any legal responsibility for any loss or damage, including loss of business or profits or any other indirect loss, incurred as a result of reliance upon the information. Please make your own enquiries.