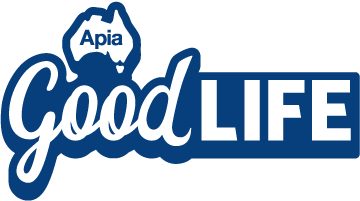 What it's like to be a mature aged student
---
The idea of study in later life may feel overwhelming but with so many options – from part-time online degrees at university to fun short courses at U3A and TAFE – there is something for everyone.
It would take some gumption to consider returning to university to study law in your 50s, but that's exactly what Mandy Parry-Jones did.
"I've had three career changes during my adult life – I first studied and worked in graphic design, then marketing and PR and later journalism. I think I just get restless and need a change," says Mandy.
The final push to apply came when Mandy lost a friend in his 40s and was forced to confront the realisation that you never know how much time you'll have, so there's no better time than now if you're thinking about making a change.
Mandy enrolled at Deakin University in Burwood. She had to take an exam to get accepted as well as submit her previous academic record. She did the course part-time and it took five years, having received some recognition for prior learning.
"There are quite a lot of mature aged students doing law and Deakin offers them the online places, because they know that mature aged students have the discipline to manage that; to actually go online and listen to lectures and get the assignments done," says Mandy.
"You could turn up to classes if you want so I did that more in the first year. There were a few of us who were older so I didn't feel like the odd one out but certainly a lot of them were straight out of high school. I remember one lecture where the lecturer spent the first ten minutes talking to us about why we needed insurance and I asked why they needed to tell us all about insurance and the lecturer pointed out that most of the people in the class have never had any insurance!"
Mandy felt the greatest challenge to studying was just managing her time. She didn't feel uncomfortable about her age, and befriended some of the younger mature aged students in their late 20s and 30s.
Melbourne University academic Dr Merryn Dawborn-Gundlach did however find some mature aged students felt isolated at university, when she was interviewing for her PHD on this subject. Some of them reported feeling "lonely, dislocated and isolated and could not access the social culture of the university," says Merryn.
"On the positive side, they loved the study, made the most of the opportunity and were mostly doing very well in terms of their results."
During her research Merryn found that the two main drivers for tertiary study later in life were to upskill for work or pursue a career change. In fact, according to an article in The Sunday Telegraph, there is a current wave of women in their 40s and 50s heading to university to study medicine. Only half of medical graduates are now under 29, it revealed.
According to the OECD, adult participation in education throughout life is very high in Australia, with most mature students participating in tertiary-level studies. In 2010, 27 per cent of tertiary students were mature aged!
"My advice would be to give it a go," says Mandy. "You might start something and decide you don't like it and that's fine, at least you've given it a shot. It doesn't have to be university – there are loads of other places to study and so many great short courses too."
Mandy has found that for her, study has helped to keep her mind active. "It helps you keep up with technology and it helps you stay engaged with the world. You can use it to give back to the world too. One of the things I plan to do when I retire is to volunteer for one of the community legal centres and give free legal advice."
For now, she's happy working in her new career as a migration lawyer.
Not an Apia customer and want to find out more?
Subscribe to our FREE Apia Good Life quarterly newsletter for information on our latest offers, stories and inspiration to keep living life at its best.
---
Australian Pensioners Insurance Agency Pty Limited ABN 14 099 650 996 is an authorised representative of AAI Limited ABN 48 005 297 807, the product issuer. Limits, exclusions and conditions apply. Read the Product Disclosure Statement before buying this insurance. Go to apia.com.au for a copy. The Target Market Determination is also available. This advice has been prepared without taking into account your particular objectives, financial situations or needs, so you should consider whether it is appropriate for you before acting on it.
The information is intended to be of general nature only. Subject to any rights you may have under any law, we do not accept any legal responsibility for any loss or damage, including loss of business or profits or any other indirect loss, incurred as a result of reliance upon the information. Please make your own enquiries.