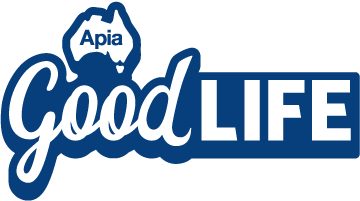 LinkedIn: the basics to get you started
---
Platforms like LinkedIn can seem daunting, or even irrelevant, to those of us who have held the same job for a number of years with no plans to move. Yet, whether you're heading into retirement or looking to make a career or job change, LinkedIn is a valuable way to stay connected to others and see the kind of opportunities that are out there.
With LinkedIn, the name pretty much sums it up. The platform gives you somewhere to link with friends, colleagues and businesses, as well as offering up a vast and diverse community of professionals across different industries and career paths.
What will you need to create your profile?
Signing up to LinkedIn is as simple as creating an account with your name, and it's free. However, as a career platform it works better if you include more information about yourself, such as:
A current version of your biography including things like the type of industry you work in, roles you've held and where you're looking to take your career in the future
A resume or CV with your employment history, again, the most up-to-date version
A head shot, ideally high quality and taken professionally
It's not mandatory, but keep in mind important phrases that represent what you want people to know about you career-wise, as these keywords are what people will use to search. It's also valuable to have 10 skills in mind that you want to be known for. Think about what you see as your most valuable skills, and try and find a balance between hard skills (for example, sales analysis) and soft skills (like your ability to build relationships).
Should you include every job you've ever had?
For those of us who have been working for more than a couple of decades, we may have clocked up a few different jobs – especially in our younger years. On your LinkedIn profile, you don't need to include every single job you've ever had, you're allowed to – and should be – selective about what you include. That part-time retail job you did in your teens? Or the stint you did at a café while your kids were starting school? If they don't fit with the kind of career you ended up in, or are looking to explore later in life, then there's no reason you have to include them.
What about the skills and endorsements section?
Even if you haven't yet been endorsed for your skills, make sure to include these at the bottom of your profile. As your connections grow, they'll get the opportunity to endorse your skills and this will help build your profile.
You'll also see sections for Publications, Interests, Languages, Organisations and Volunteer Experience. It takes a bit of extra time, but you should fill these out so you're giving people a rounded picture of your experiences and what you have to offer.
How do you get connections in your network?
Once you've set up your profile, it'll be tempting to send out a mass invitation to everyone you know to connect. If you're wanting to build a network that will last long-term, try to instead send out personalised invitations to those who you see as trusted and valued people within your professional, then your personal, network.
Co-workers, business partners and anyone else in your professional network will provide a great base. Personal connections like family members and close friends will help expand your network to other opportunities – potentially outside of your industry – that you might not get to see otherwise.
Why is it important to keep your LinkedIn profile up-to-date?
For those of us looking to change jobs or careers entirely, LinkedIn is used by recruiters to find potential candidates best suited to a certain position. Keeping your profile up-to-date will give you the best shot at being considered.
Some of us might not necessarily be looking to change careers, but are instead winding down in our current workplaces or beginning the transition to retirement. In these instances, LinkedIn is a way to stay connected with colleagues in a professional way, rather than adding them on Facebook or exchanging email addresses.
Your profile is set up, and you've got a good network of connections. What now?
Start exploring and sharing! Whether it's an interesting blog article or a timely news story, share content that you've read with and think others would like too. Keep in mind, this isn't so much a personal sharing space – you won't see people sharing the same videos or links they would on their Facebook page – but rather somewhere to show your value and knowledge of your industry.
There are also discussion forums and other groups you can join, where there will be others who share a common interest with you – even alumni groups for your school or university. Just use the search function and plug in a few keywords.
How do you use LinkedIn for job hunting?
At the top of the LinkedIn page, Jobs is one of the page options. Head there, and you'll be able to see jobs that have been suggested to you by the site because of information in your profile. You can also use this page to actively search for jobs, by keyword, title, or company, as well as by city, state or postcode.
And remember, if you ever get stuck, LinkedIn has its own dedicated help section.
Not an Apia customer and want to find out more?
Subscribe to our FREE Apia Good Life quarterly newsletter for information on our latest offers, stories and inspiration to keep living life at its best.
---
Australian Pensioners Insurance Agency Pty Limited ABN 14 099 650 996 is an authorised representative of AAI Limited ABN 48 005 297 807, the product issuer. Limits, exclusions and conditions apply. Read the Product Disclosure Statement before buying this insurance. Go to apia.com.au for a copy. The Target Market Determination is also available. This advice has been prepared without taking into account your particular objectives, financial situations or needs, so you should consider whether it is appropriate for you before acting on it.
The information is intended to be of general nature only. Subject to any rights you may have under any law, we do not accept any legal responsibility for any loss or damage, including loss of business or profits or any other indirect loss, incurred as a result of reliance upon the information. Please make your own enquiries.