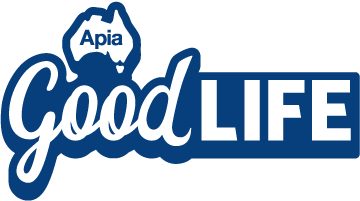 How to avoid fighting with your partner over finances
---
Have you found that entering retirement and experiencing changes to your income or living situation have resulted in more heated talks about finances with your partner?
Undoubtedly money matters can often be tricky to navigate, but may become even more so later in life when we have to manage a significant change in the money that is available to us. To help figure out this tricky terrain, we spoke to Dr Karen Phillip, a counselling psychotherapist, on why the topic can cause arguments between loved ones and how to hopefully avoid them.
Money matters
No matter your age, Karen says that talking about money with a loved one always has the potential to turn sour.
"The money discussion involves feelings about the worth of what each partner has brought to the relationship. We often make the money discussion personal, even though money is ultimately a practical commodity," she says.
Although you might have found a way to talk about money with your partner over the years that doesn't have you both pulling your hair out, as bigger life changes like retirement and a reduction in income occur, you may have to change the way you approach your finances together.
"Retirement brings new financial issues," says Karen. "The steady flow of income ceases and, unless you have planned and prepared, this then can mean you have far less income to enjoy the lifestyle you may have enjoyed for years. Changes to your life will then need to be made, and this can be extremely confronting. Partners may then blame each other for not financially preparing adequately for retirement."
Give more airtime to your solutions, not your problems
If you've gotten fairly settled into a routine with your spending habits because of a set, steady income, it can feel like a bit of a shock to the system if that income changes. Even so, you'll undoubtedly know that the best way to face the change is head-on, working together.
When approaching money talks with your partner, Karen says the key is to be focused on a way to fix the problem, rather than re-hashing the problem itself.
"Speak with logic instead of emotion. Focus on the solution not the problem," she says. "Both partners usually know what the problem is and talking about that won't change it. When we focus on the solution, we can both work towards achieving the outcome."
Steps to success
With this in mind, Karen gave us five things to focus on when approaching money matters with your partner or loved one.
1. Discuss the situation and understand where you are.
2. Avoid blame where possible, as it can weaken our ability to find a solution.
3. Focus on the solution.
4. Set the steps to reach the solution and outcome.
5. Imagine the results when achieved.
"When we imagine something, it becomes more real to us," says Karen. When imagining we can see, hear and feel it as true and therefore adjust ourselves to achieve it."
Although it might take a bit of time to get used to a new income as you enter retirement, the change to your bank balance shouldn't need to result in disagreements with your loved one. Take what you've learned along the way, and remember that you're always working towards the same goal, so focus on that rather than getting wrapped up in the problem.
Not an Apia customer and want to find out more?
Subscribe to our FREE Apia Good Life quarterly newsletter for information on our latest offers, stories and inspiration to keep living life at its best.
---
Australian Pensioners Insurance Agency Pty Limited ABN 14 099 650 996 is an authorised representative of AAI Limited ABN 48 005 297 807, the product issuer. Limits, exclusions and conditions apply. Read the Product Disclosure Statement before buying this insurance. Go to apia.com.au for a copy. The Target Market Determination is also available. This advice has been prepared without taking into account your particular objectives, financial situations or needs, so you should consider whether it is appropriate for you before acting on it.
The information is intended to be of general nature only. Subject to any rights you may have under any law, we do not accept any legal responsibility for any loss or damage, including loss of business or profits or any other indirect loss, incurred as a result of reliance upon the information. Please make your own enquiries.