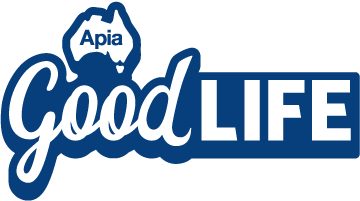 How social entrepreneurship is transforming ageing
---
The number of over 65s in Australia is projected to more than double by 2056, creating new societal challenges for the country's health and welfare sectors. But with this challenge comes the opportunity to change how people think about ageing and to develop new ways to improve later life.
The ageing population isn't unique to Australia. Worldwide, the number of people over 65 will double, and those over 80 will more than triple, according to the United Nations. It makes sense then that some countries are responding by bringing together the people that understand the needs of an ageing population the most – those who are experiencing them.
In the UK, a new programme called Transform Ageing is being run to encourage new behaviours and new attitudes towards age. The initiative brings together people in later life, their friends, family and carers, social entrepreneurs and public sector leaders to understand what people need and want and what would improve their experience of ageing.
Through speaking to people in the UK's south-west, Transform Ageing has defined six big ideas and is looking for social entrepreneurs to help turn them into reality. By having older people to lead the research, Transform Ageing is hoping to get the best insights to solve challenges around mobility and transport, life transitions and maintaining and making new connections as people age.
Older people take the lead
Another UK organisation took the approach one step further and explored ways to help older people to become social entrepreneurs themselves. The Age Unlimited scheme was created to tap in to the experience and knowledge of the over 50s and encourage them to play a leading role in the design and innovation of new services that improve their local communities.
The scheme supported 27 new social innovators, including 73 year old Mamie Donald, whose passion for Facebook games led her to run gaming workshops for older people to help them gain more confidence online in a wider sense, like using social networks or online shopping. Ena Brown meanwhile opened up The Hub, a community café for the elderly to meet up and enjoy a diverse programme of entertainment, ranging from arts and crafts demonstrations to dance classes and musical performances.
Not only were the participants able to help local communities through their ideas, the scheme gave the individuals personal development training and practical advice.
Social entrepreneurs in Australia
While Australia is yet to run any similar programs that specifically unite the ageing population and social entrepreneurship, the good news is that social enterprises that benefit our communities are gaining more visibility and support.
Countrywide, there are an estimated 20,000 social enterprises, all working to tackle social problems, improve communities, provide access to employment and training, or help the environment.
For example, SecondBite is a social enterprise that works with 1200 community food programs across Australia to provide those in need with fresh, healthy food. While The Social Studio is a clothing manufacturer and retailer that also trains newly arrived migrants and refugees from countries such as Africa and Afghanistan.
What's more, the Victorian Government has pledged to create more support and backing for these social enterprises, which could open the doors for more innovative approaches to improving ageing like we're seeing in the UK.
Not an Apia customer and want to find out more?
Subscribe to our FREE Apia Good Life quarterly newsletter for information on our latest offers, stories and inspiration to keep living life at its best.
---
Australian Pensioners Insurance Agency Pty Limited ABN 14 099 650 996 is an authorised representative of AAI Limited ABN 48 005 297 807, the product issuer. Limits, exclusions and conditions apply. Read the Product Disclosure Statement before buying this insurance. Go to apia.com.au for a copy. The Target Market Determination is also available. This advice has been prepared without taking into account your particular objectives, financial situations or needs, so you should consider whether it is appropriate for you before acting on it.
The information is intended to be of general nature only. Subject to any rights you may have under any law, we do not accept any legal responsibility for any loss or damage, including loss of business or profits or any other indirect loss, incurred as a result of reliance upon the information. Please make your own enquiries.