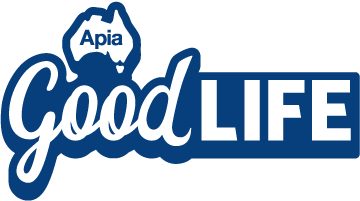 The retirement series, part 4: Getting a financial foothold
---
Having a clear plan in mind for your finances is particularly important later in life, as you'll likely experience a change in income as you transition into retirement. A clear understanding of your finances allows you to plan for your future, and also make informed decisions on how and where you want to spend your money. How you spend your money could take any number of forms, from investing in property, to travelling the world, or being able to cover the costs of care for your own ageing parents.
Here, we'll look at the latest stats surrounding finances for older Australians, speak to a couple of people about how they've been handling their finances later in life, and list some ways you can think about approaching your own retirement income.
The stats
When looking at the stats surrounding retirement in Australia, it's been found that most people retiring in the next few years will rely partially or substantially on the Age Pension for some or all of their retirement as they have inadequate super savings.
While the gender gap is closing, women still lag substantially when it comes to average [super] account balances at all ages. This is due to a multitude of reasons – from the gender pay gap, to the fact a woman may take a break from full-time work (and therefore earning an income and contributing to her super) to have and raise kids.
It's also worth noting that there is still a significant proportion of the population who do not have any superannuation, with around one in four men and one in three women reporting they have no superannuation savings whatsoever.
Do you feel like you're going to end up in the same boat? Or are you taking steps to get prepared and feel a bit more in control of your finances as you head into later life?
Getting set up
For Mike, who is spending his 50s living in his dream home up in the Blue Mountains, the most important thing he's carried through life so far is the idea that "you can never start too early".
"I started saving seriously in my mid 20s, with a range of stock market funds since retirement seemed a long way off and I didn't know what country I'd be retiring in so I wanted to avoid locking funds to a specific country," he says.
"When I arrived in Sydney from London back in 2010, I was renting a small flat and it was a great base but there was something missing. I'd often visited the mountains and was also searching for suitable properties in the mountains," he says. "When given the choice between a two bedroom flat in Sydney or a three bedroom house with a huge garden and view of the national park for the same price – well the choice became very easy!"
What Mike's story reiterates is that having a good sense of your finances allows you to explore different options when it comes to your living situation and how you want to spend your later years.
For Mike, he's able to enjoy the sense of community that comes with living in a smaller village, and now finds he explores both the east and west of New South Wales.
"Finally, perhaps [what I love] is the wildlife and interesting encounters while gardening," says Mike. " It truly does feel like you're living in a new continent."
As well as planning his finances so he could pursue his ideal lifestyle, Mike always wanted to get financially secure to prepare if he needed to take on the care for his ageing parents.
"While my parents are not in aged care right now, I did want to be prepared should this be required, and any other significant issues that they may need supporting with," Mike says. "I've learned through personal experience that you don't know what life is going to throw at you, that an accident or illness might happen tomorrow."
With this in mind, Mike is making sure that he not only has a financial buffer if and when the need arises, but he is also able to live out the lifestyle he desires, spending time connecting with those in his community and exploring the rest of what Australia has to offer as well!
Staying frugal
While some of us will be feeling in a good place financially as we get older, there will be plenty of others who aren't in as stable a place as they expected to be.
For Rachel and her husband, they're coming to terms with the idea that they may not have access to as much money as they'd like in their later years. Rather than travelling the world or splurging on big-ticket items, they're focusing on staying close to home so they can spend time with family.
"We've found that we need to be more frugal as we get older, and would rather use the extra money we do have on visiting family within Australia than, say, travelling overseas," says Rachel. "In saying that, we were really lucky to do plenty of travelling with our kids when they were younger, so I don't feel like we're missing out!"
Although starting your own business could act as an opportunity to bring in additional income, this option isn't necessarily right for everyone.
"I haven't started my own business, but my husband and I have been talking about doing so as a way to get some additional income in," says Rachel. "If it could help take some pressure off financially it'd be great, but I'm not sure all the stress and risk would be worth it!"
With the stats in Australia showing that many of us aren't in as stable a financial position as we'd like to be later in life, Rachel and her husband are likely in a similar boat to a lot of other older Australians. Despite the fact they're not free from financial worries, Rachel and her husband are not letting this make them feel totally lost in their later years.
"We're hoping we'll be able to leave a bit of a nest egg for our kids, but it'll really depend on how things pan out," Rachel says. "I think we'd have liked to have more money saved up, but at the moment, it just hasn't happened that way!"
Growing your retirement income
There's no denying there can be a fear of 'running out of money' as we head into retirement, but there are ways we can grow and stretch our retirement income so the money in the pot lasts as long as possible.
While these aren't necessarily right for everyone, ASIC's Money Smart offers five tips to help grow your retirement income.
Get advice as early as you can – asking a financial adviser for help with investment strategies and ways to navigate our complex tax system will help you understand the potential risks and returns you can expect.
Diversify your investments – if you have money to invest, you could consider spreading your investments across multiple assets including shares and property to help meet your income needs.
Manage your spending – while you might be no stranger to budgeting, it's important to reassess the way you're spending your money as your income changes in retirement so you get an idea of where you may need to cut back.
Take advantage of your entitlements – this includes everything from understanding the senior concessions available to you, to researching other grants and benefits you may be entitled to as you settle into retirement.
Keep on working – if you're not ready to transition into full-time retirement, continuing to hold onto part-time employment – if this is possible for you and/or your spouse – can help to extend your retirement funds.
Severe financial hardship
If you're facing financial hardship, and it qualifies as 'severe financial hardship', then you may be able to access your superannuation benefits early. However, this is only possible if you satisfy some very specific criteria, and you typically must have been receiving a Commonwealth supported income for at least 26 weeks.
If you are looking to access your super due to severe financial hardship, your first port of call should always be a qualified professional who can provide you with information that is relevant and beneficial to you.
At the end of the day, the amount of money you need to retire will ultimately depend on how old you are and the lifestyle you intend to lead. For those who are looking to travel and pursue hobbies in the earlier years of their retirement, before settling down at home or in a retirement village, this will require more cash in the bank.
As you wind down, you may find you're spending less on those passion projects and more on getting settled at home (wherever that may be). No matter where you see yourself living in retirement, the best thing you can do is to start planning early so you feel in control and can make informed decisions when it comes to getting a solid financial foothold.
Not an Apia customer and want to find out more?
Subscribe to our FREE Apia Good Life quarterly newsletter for information on our latest offers, stories and inspiration to keep living life at its best.
The material on Apia Good Life has been prepared for informational purposes only and isn't intended to be relied on as a substitute for advice from a qualified professional.