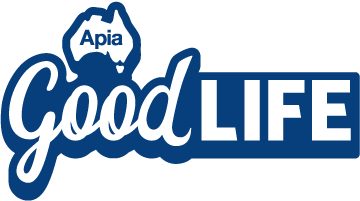 Why I made a career change after 50
---
---
For some, you might be intending to see out your current career as you transition into retirement. However, there are instances where you might see your 50s as the time to make a change – much like the two women we spoke to here.
"I found myself with a window of opportunity, around the age of 55, to live my dream," says Lannah, who didn't actively make the choice to leave her workplace, but found the resulting situation to be something she will never regret.
"It was the start of one of the biggest and best decisions I ever made. And now, at the ripe young age of 61, I have spent the last six or so years on my passion – writing," says Lannah.
Her book, Red Dust Dreams, is being printed and distributed as we speak, and Lannah says she's "thriving on every bit" of what's to come next.
"It was and will continue to be a completely different career path for me, and definitely a very positive experience," she says. "I have never felt so happy doing something I love so much."
While we know that, no matter what stage you're at in your life, it's not always by choice that you might be changing workplaces or careers, it's promising to hear from someone like Lannah, who has taken the change in her stride and now feels better for it.
For Heather Joy, the choice to move out of her career in media was more her own, as she felt the pressures of the changing landscape of the industry.
"I never imagined not working in the media. It was what I wanted from age 10 when my first by-line appeared in Brisbane's Sunday Mail newspaper and I persisted working in newsrooms, in government departments and then freelancing for 30 years to balance family's needs," says Heather Joy.
A few years ago, when looking for full-time work, she felt the impact of a changing industry that was more competitive with lower salaries, and decided it might instead be time for a change.
"That's when my mind started toying with turning my hobby into a livelihood. I'd been practising laughter yoga for a few years – it's a great way to deal with life stresses – and had gained training and experience as a volunteer laughter yoga leader in a community group," says Heather Joy.
"In March 2016, I booked a plane seat to India and trained as a laughter yoga teacher with the movement's founder, Dr Madan Kataria. It was a leap of faith. I had no idea if I could make a living out of it. As it happens, The Happydemic has seen me zigzagging across Queensland, presenting to corporate seminars, conference workshops, at workplace and aged care wellbeing sessions, and training laughter leaders to spread this practice of living well, seriously, through laughter.
"For years, I felt privileged being let into others' lives just for a while as they shared their stories with me. I feel even more privileged now when I see the worries of a drought-affected farmer momentarily dissolve, the dignity of a domestic violence survivor surface, an elder with diminished memory softly smile, a workplace team become cohesive," says Heather Joy.
It's fair to say that for Heather Joy the career change has been nothing but positive – sometimes that leap of faith can allow you to turn your hobby or passion into your livelihood.
"Laughter lines now trump the headlines and deadlines that made up a 30-year award-winning journalism career," she says.
Not an Apia customer and want to find out more?
Subscribe to our FREE Apia Good Life quarterly newsletter for information on our latest offers, stories and inspiration to keep living life at its best.
---
Australian Pensioners Insurance Agency Pty Limited ABN 14 099 650 996 is an authorised representative of AAI Limited ABN 48 005 297 807, the product issuer. Limits, exclusions and conditions apply. Read the Product Disclosure Statement before buying this insurance. Go to apia.com.au for a copy. The Target Market Determination is also available. This advice has been prepared without taking into account your particular objectives, financial situations or needs, so you should consider whether it is appropriate for you before acting on it.
The information is intended to be of general nature only. Subject to any rights you may have under any law, we do not accept any legal responsibility for any loss or damage, including loss of business or profits or any other indirect loss, incurred as a result of reliance upon the information. Please make your own enquiries.