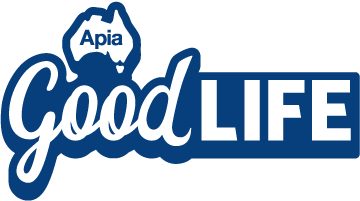 The retirement series, part 1: Women in retirement
---
There's no denying that as everyone gets older, women are likely to face particular challenges in terms of their superannuation balance and overall financial set up. Whether you're years away from retirement, or it feels closer than ever, being informed will help give you a clearer picture of the challenges faced by women entering retirement.
The stats and facts
Out of the number of people aged 65 years and older receiving the aged pension, 55.6% are women. Yet, in terms of gender workplace statistics, recent data shows that the average superannuation balances for women at retirement (age 60-64) are 42% less than those for men.
It's stats like these that led to Senator Jenny McAllister establishing the Senate Inquiry into Women's Economic Security in Retirement.
"I don't think it's acceptable that so many women enter retirement with significantly less financial security than men, simply because they are women," Senator McAllister recently told ABC News.
There's data compiled by the Workplace Gender Equality Agency that shows a superannuation gap of 46.6%, and Libby Lyons, the Director of the Workplace Gender Equality Agency says women taking time out from work to care for children is a major contributor to the superannuation gap.
"Many women don't accrue superannuation during parental leave; they often prefer to return to work part-time to accommodate caring for children; and are frequently forced to 'dumb down' their careers – taking roles with less skill, responsibility and pay – in order to get the flexibility they need," says Libby.
Lived experiences
While the stats and facts are important to think about, it's just as important to hear from women living through these experiences. We hear from a group of five women who are at different stages in their retirement journeys, who generously shared their insights into what they're expecting from their later years.
These women are all approaching their later years with different attitudes and expectations, but one thing is undoubtedly clear. Not one of them sees this time as when they'll be slowing down, and the 50th birthday milestone wasn't some kind of signal that frailty and decline were imminent.
For many, these years are no different from those before – working hard, taking care of family, juggling everything life throws at them. For others, their 50s and beyond signal a time to ramp up – follow a passion project, invest financially in their future, and take charge in ways they hadn't before. No matter the approach, each of these women is proving that to get what you want – no matter your age – means going after it.
Cathryn van der Walt is the Director of 12 Worlds, a communications consultancy business, and she's found that paying close attention to her superannuation is helping her stay in control of her future.
At 55 years old, Suzi Dent is a television and advertising hair and makeup artist and wardrobe stylist. After becoming the oldest winner of Mrs Earth Australia, Suzi's mission is to get older women celebrating and embracing their age. As well as her creative work, Suzi is the national ambassador for Friends with Dignity – a nation-wide charity providing support for those displaced through domestic and family violence.
Retired 61-year-old Lynne McCliesh also volunteers with Friends with Dignity, and has found that using her free time for the purpose of helping others rebuild their lives with hope and dignity is one of the most rewarding ways to spend her time.
As the founder and buyer's agent for New Road Property, 53-year-old Elaine Davies is taking practical steps with her business and finances in order to secure herself financially for the lifestyle she wants in her later years.
For Leonie Fitzgerald, working for Wealthology Australia and helping to empower everyday Australians to do well financially by guiding them in property investment means she's thinking about her own financial security, as well as that of her customers.
Here, we wanted to share the opinions and insights from these women.
Is retirement top of mind for you at the moment, or does it feel like something that's very far away?
Cathryn: "I still do have years ahead of me working, but I have become very conscious about what quality of retirement I want when I do retire. I do think about my responsibility to my own retirement on a weekly basis."
Suzi: "Oh wow, no! Retirement is for old people! I feel young, vital and in the prime of my life at 55, retirement is not something I relate to at all."
Lynne: "I have actually already retired. It was always something I anticipated with a lot of thought and planning though."
Elaine: "At my age, it's top of mind, but then again, it's also far away. I have friends who are now winding down by working part-time or even retiring, but I'll be working full-time for many years yet."
Leonie: "Retirement is often at the top of mind and something that my husband and I have a planned strategy around. We are often thinking about it as we have certain steps we're taking to get ourselves into the appropriate financial situation so we can enjoy retirement in the lifestyle we'd like."
What do you think will be the biggest change for you as you enter retirement?
Cathryn: "The biggest change will be freedom. It's really hard work juggling family, your career and all the demands that come with this. I am really looking forward to having the time to do anything I want."
Suzi: "I can't see myself ever not doing something, or retiring for that matter! Come back to me in 20 years."
Lynne: "Adjusting to a reduced income can be challenging. With so much extra time, you want to travel, dine out, etc. However, this can still be achieved by approaching things differently. Retirement allows flexibility to book last minute cruises, lunch specials, etc. and reduce costs."
Elaine: "While retirement isn't imminent, I feel the biggest challenge will be the ability to slow down and rest my brain. With a business and a teenager to manage, I'm sure like most women, I never seem to stop thinking."
Leonie: "More time to enjoy travelling and time with family and friends, which are the two most important things to my husband and I."
What's on your bucket list for when you do enter retirement?
Cathryn: "That I would become much more involved with my real passion – animals. I would love to live in a world that is free of animal cruelty and unwanted pets. And travel – anywhere with a mountain and I am happy."
Suzi: "Being able to comfortably afford to travel around the world, having adventures with my husband and our son, mortgage paid for, no debt."
Lynne: "Leaving a legacy of a life of nurturing and caring, but also accepting your own entitlement."
Elaine: "Travel, travel, and more travel! Write more books, read lots of books and encourage more and more wrinkles as I laugh with all my friends and family."
Leonie: "My husband and I have travelled lots in our time, but have so many more amazing places we would love to travel to."
What are you most concerned about as you get older?
Cathryn: "My biggest concern is I need to be prepared to be entirely responsible for my own retirement."
Suzi: "Honestly, it would be my knees! So, not being able to physically do my job is a concern."
Lynne: "Health issues and the potential loss of loved ones."
Elaine: "Probably the same as everyone, my health and my money."
Leonie: "Deterioration of health and how that will affect my lifestyle."
What are you most looking forward to as you get older?
Cathryn: "Having time to do what I want to do, versus what I have to do from a work perspective. Running a business is demanding and draining at times."
Suzi: "I am so excited to be older! To have the life experiences to share with others, to help them on their life path. I can't wait to see what wonderful things life has in store for me."
Lynne: "The freedom to be who you want to be. Looking beyond the constraints of working life and the regulation it requires."
Elaine: "Time to travel and stop thinking as much. I can't wait to read rubbish rom com novels, do the gardening, sew, cook and just basically potter around the world."
Leonie: "More time – time to do all the things we love. More opportunity to explore the world and different cultures, while making friends along the way."
For those women, and men, who are entering what have for so long been referred to as their 'twilight' or 'retirement years', these insights let us see what others are going through. Do you see your own experiences reflected in what these women have said, or are you feeling totally differently?
Not an Apia customer and want to find out more?
Subscribe to our FREE Apia Good Life quarterly newsletter for information on our latest offers, stories and inspiration to keep living life at its best.
---
Australian Pensioners Insurance Agency Pty Limited ABN 14 099 650 996 is an authorised representative of AAI Limited ABN 48 005 297 807, the product issuer. Limits, exclusions and conditions apply. Read the Product Disclosure Statement before buying this insurance. Go to apia.com.au for a copy. The Target Market Determination is also available. This advice has been prepared without taking into account your particular objectives, financial situations or needs, so you should consider whether it is appropriate for you before acting on it.
The information is intended to be of general nature only. Subject to any rights you may have under any law, we do not accept any legal responsibility for any loss or damage, including loss of business or profits or any other indirect loss, incurred as a result of reliance upon the information. Please make your own enquiries.