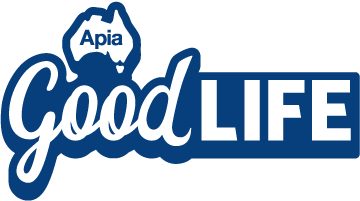 The retirement series, part 6: What does retiring successfully mean to you?
---
In the final part of our retirement series, we wanted to explore the idea of a successful retirement. We know that the landscape of retirement is changing, and the idea of 'slowing down' is not necessarily a reality, or even a part of the plan for everyone.
It's for this reason that we spoke to a number of different people about what retirement means to them, and what they choose to prioritise in their later life so they feel like they're creating a successful retirement for themselves.
Whether they're beginning to think about their own retirement, or they work in a field that sees lots of people planning their later years, these men and women are able to shed some light on what they see as most valuable to consider.
As Patricia Edgar, author, TV producer and scholar, says, "slowing down is an unhelpful concept, as is the notion that retirement means sitting in the sun having a cup of tea and a sleep. The body and brain demand movement and challenge."
Patricia says that because people are living longer, the retirement landscape and what we consider to be 'middle age' have changed significantly.
"Fifty is the beginning of the second half of life, as living to 100 is becoming well within reach," she says. "We have to redefine life stages and change our models of work, living and caring. Flexibility and adaptation are key."
Active planning
In speaking to a number of different people who were either planning their own retirement, or had seen others transitioning into their later years, one thing was clear – active planning is key, but often forgotten.
"There is more awareness from a financial perspective about the need to plan early for retirement, but from a whole-of-life sense, there's definitely not as much active planning as there should be," says Sandy Hutchison, Founder and CEO of Career Money Life. "People often aren't given the time they need to really think about what their retirement might look like."
"They don't call retirement the golden years for nothing!" says Sandy. "It's definitely something to be excited by but, as we're living longer, it's even more critical that we plan well in advance, and not just from a financial perspective."
As Where 2 Now's Jill Weeks says, successful retirement is something that looks different to everyone, depending on your priorities and where you're at financially and in your working life.
"Successful retirees often don't treat retirement as a destination, but as a chance to do different things. It's a change of gears," she says. "A 'portfolio lifestyle' in retirement is important. Elements may include part-time work, mentoring, consulting, hobbies, volunteering, sport, travel, family and friends, and socialising. Having a balanced portfolio – where not too much time and effort is spent in one section of the portfolio – may be preferable."
In the thick of it
For those living in their 50s and 60s at the moment, it's clear that what retirement means to them is something different to that of their parents.
"To my parents, retirement meant giving up work completely," says Martin, who is 60 years old and working in the insurance industry. "To me, it means working on a part-time basis, probably doing something different from my original job. Doing something to keep me occupied and with the option to earn some money to prolong my savings."
His wife, Suzanne, who is 57 years old and working in the wine industry, says much the same. "These days, retirement is a less defined concept with people living longer and with higher expectations for leisure time pursuits," she says.
The couple also recognise that planning for their later years is really a balancing act between a number of different things – and many of these stem from financial stability.
"As a couple we are trying to plan the financial side to retirement as best we can so that we can enjoy spending time with family and good friends, many of whom live a significant plane ride away," says Suzanne. "Everyone always says they wished they had started the process of financial planning sooner – it's true! Unfortunately as life goes by the years seem to speed up and, all of a sudden, although we don't want to hear it, we have become the 'grey economy'."
And, when asked what successful retirement looks like to them, Suzanne and Martin have a pretty holistic view of how they see it panning out.
"To me, it's about having good health and sufficient financial security to spend time doing the things we have always enjoyed – seeing family, friends, and travelling," says Suzanne.
Likewise, Martin says, "Health, wealth and happiness, and the finances to be able to travel and enjoy the benefits we currently enjoy."
Step in the right direction
If you're someone who doesn't yet have a plan in mind for how you want to spend your later years, Sandy said it's ok to start slow, but also try to start as early as you can.
"Involve your employer in the conversation, involve your partner and family in the conversation, and try things," Sandy says. "It's ok for it to take a while to find new passions, interests and goals, so make sure you're investing in exploring those well before you stop working."
This is one of the best ways you can avoid that feeling of directionless that some can experience, or that sense that you've lost the structure or purpose you need in your day-to-day life.
"A successful retirement, just like a successful life, is one that is personally fulfilling and satisfying to the individual," says Sandy. "There's no 'perfect mix', as long as it makes you happy and you can afford to support yourself, then it should be considered a resounding success."
When considering your own retirement, and what success might look like for you, Patricia has a great piece of advice to consider that sums up all the different things you might be juggling.
"Look after yourself, exercise sensibly, eat regularly and nutritiously," she says. "Make sure you keep your friends and make time for them. Have a laugh; consider others and they will consider you. Don't worry about ageing and how you look."
After hearing these words of wisdom, are you ready to get planning?
Not an Apia customer and want to find out more?
Subscribe to our FREE Apia Good Life quarterly newsletter for information on our latest offers, stories and inspiration to keep living life at its best.
---
Australian Pensioners Insurance Agency Pty Limited ABN 14 099 650 996 is an authorised representative of AAI Limited ABN 48 005 297 807, the product issuer. Limits, exclusions and conditions apply. Read the Product Disclosure Statement before buying this insurance. Go to apia.com.au for a copy. The Target Market Determination is also available. This advice has been prepared without taking into account your particular objectives, financial situations or needs, so you should consider whether it is appropriate for you before acting on it.
The information is intended to be of general nature only. Subject to any rights you may have under any law, we do not accept any legal responsibility for any loss or damage, including loss of business or profits or any other indirect loss, incurred as a result of reliance upon the information. Please make your own enquiries.