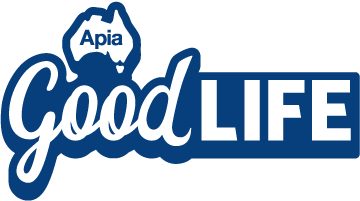 Things you need to know about Consumer Directed Care
---
If you're already navigating the aged care system, you'll know that there have been some major changes to the way the government is funding home care. With the introduction of Consumer Directed Care (CDC), there are things that are most important to understand so you feel in control and can benefit from the home care funding system.
CDC empowers consumers to have much more control and choice over the services they're receiving. This means, if you need care, you can have a say in the planning and approach to that care. In working with your chosen care provider, you'll be able to agree on the level of involvement you'll have in managing your care package – for either yourself or for your loved one.
1. Home Care Packages are 100% portable
Unlike before CDC was introduced, now you can choose who you want to deliver your care. If this means moving to a new provider, you are easily able to do so under this approach because the power and control is in your hands.
2. Providers do not own the packages or dollars, the individual does
With CDC, you're in control of your funding and the help you want, so you can use a number of different approved providers. This is different to before, when providers used to be allocated certain packages by the government and you'd have to find a provider that matched your own level of assessment for care.
3. You can't lose a package once you are eligible and it has been allocated to you
There's no risk of losing your package if you decide to change care providers. This means that once you've been assessed, allocated and accepted a home care package, it's yours to use so that you get the care you want and deserve.
4. There is no financial penalty for changing providers
With CDC, a provider can only charge an exit fee if you have surplus funds in your package and if an exit fee is stated in your Home Care agreement. If you are considering changing providers, check your agreement first and then ask for a statement of your funds.
Not an Apia customer and want to find out more?
Subscribe to our FREE Apia Good Life quarterly newsletter for information on our latest offers, stories and inspiration to keep living life at its best.
---
Australian Pensioners Insurance Agency Pty Limited ABN 14 099 650 996 is an authorised representative of AAI Limited ABN 48 005 297 807, the product issuer. Limits, exclusions and conditions apply. Read the Product Disclosure Statement before buying this insurance. Go to apia.com.au for a copy. The Target Market Determination is also available. This advice has been prepared without taking into account your particular objectives, financial situations or needs, so you should consider whether it is appropriate for you before acting on it.
The information is intended to be of general nature only. Subject to any rights you may have under any law, we do not accept any legal responsibility for any loss or damage, including loss of business or profits or any other indirect loss, incurred as a result of reliance upon the information. Please make your own enquiries.