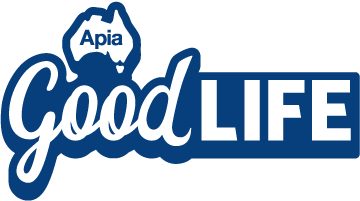 How to talk to your adult children about your health
---
At any age, talking about your health isn't an easy conversation. But as we get older and see changes in our bodies and health more frequently, talking to our loved ones is important to keep the lines of communication open.
Whether you've had some difficult news about your health or you're just noticing the signs of ageing, speaking with your children (or close family) needn't be scary. Psychotherapist Dr Amar Dhall shares some tips with Apia Good Life on talking about health.
Buck the trend and be open
"It's important to remember that there is no rule set in stone that means talking about health with loved ones is difficult, morbid or disheartening," says Dr Amar.
There are lots of reasons why people may have these particular reactions come about, but gender and culture of the older generation do play a part, he says.
"There is an unhealthy norm in modern Western culture that men sharing their inner life and/or status of health with authenticity and vulnerability is inappropriate e.g. suck it up, men don't cry etc. This norm is outmoded and is now being replaced by an approach of real communication and self-responsibility."
And when it comes to different cultures and families, each has different norms around sharing difficult or challenging emotions. "I have had a number of clients who offer up 'I come from a loving family, but we never really discussed XYZ'," adds Dr Amar.
Share authentically
Share the news with your children in a genuine way, even if that means sharing fears, regrets and hopes, advises Dr Amar.
"Even, and sometimes especially, difficult subjects can become the glue which binds a family together with love. Remember that as elders, the tone for approaching these subjects can be set by you, and in so doing, you can pass on to your family a way to broach these issues well."
Timing is key
"Pick the right time! Set a pleasant environment. Make a conscious effort to create an environment when people can be physically and emotionally present and not distracted. Be open to the emotions the conversation may trigger in the younger people that may sit underneath their reactions. If they are avoidant, perhaps it's because they are in denial about their own aging process. Or perhaps they are fearful of accepting their parent's mortality."
If this is the case, Dr Amar advises to "be honest and loving, read the reactions of the children and remember that discussing health can trigger some deep, unexplored emotions and feelings".
Not an Apia customer and want to find out more?
Subscribe to our FREE Apia Good Life quarterly newsletter for information on our latest offers, stories and inspiration to keep living life at its best.
---
Australian Pensioners Insurance Agency Pty Limited ABN 14 099 650 996 is an authorised representative of AAI Limited ABN 48 005 297 807, the product issuer. Limits, exclusions and conditions apply. Read the Product Disclosure Statement before buying this insurance. Go to apia.com.au for a copy. The Target Market Determination is also available. This advice has been prepared without taking into account your particular objectives, financial situations or needs, so you should consider whether it is appropriate for you before acting on it.
The information is intended to be of general nature only. Subject to any rights you may have under any law, we do not accept any legal responsibility for any loss or damage, including loss of business or profits or any other indirect loss, incurred as a result of reliance upon the information. Please make your own enquiries.