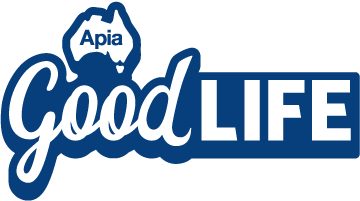 How to help your adult child through their divorce
---
As a parent, one of the hardest things is seeing your child go through pain or heartbreak. If you're helping your adult child through divorce, your years of life experience and perspective can help them navigate such a difficult time.
A measured reaction
When you first hear the news that your son or daughter is getting divorced, it's important to get your own thoughts and emotions in order before you respond or react. They'll be looking to you as a point of stability as they work through their own feelings.
At this stage, they're probably turning to you because they need advice and guidance, but try not to take control of the situation. Firstly, ask what you can do to help and let your child guide you instead of you leading the way.
Focus on the short and long term practicalities – will they need to move? How will their finances change? Do I need to set boundaries for how much financial or day-to-day support I can provide? As you work through each of these, remember that they'll be going through ups and downs as they come to terms with the breaking up of their relationship. You've got to, in a sense, ride the emotional rollercoaster with them without dampening their spirits. They might start talking about making life changes, including plans as trivial as dyeing their hair a different colour to more drastic ideas of packing up and moving overseas. Let them work through this; no doubt you'll know that it's all part of the process.
Choose your words
Four words that get thrown around when children are much younger, but should be avoided when going through such a difficult life change like a divorce or heartbreak – "I told you so". Although you might be thinking it, or see it as an opportunity to give the ex a hard time, saying these words could make your child feel bad, like they have been in a doomed relationship or have somehow been wasting their time. Instead, acknowledge how hard they tried to make the marriage work before deciding to divorce, and recognise they didn't come to this decision lightly – even it if seemed inevitable to you all along.
Similarly, while your child is going through their divorce, try not to bad mouth their former partner. Again, whether you saw the divorce coming or not, this is the time to use your years of experience as a way to act as a source of stability as they go through the emotional ups and downs. Be there to listen when they need to vent, but it's best not to speak ill of their ex yourself.
No love lost
No matter how much you agree with the situation, it's always best to remain loyal to your son or daughter. This doesn't mean you should condone any bad behaviour or mistreatment from either side, but always show your love and support by putting them first and letting them know you're always there for them.
Set a pattern early so that things can be civil. This is especially important if there are grandchildren involved. As a grandparent, you can model a mature approach to the situation and show that a divorce doesn't have to mean the destruction of a family bond – treat it as a restructure instead.
In a practical sense, this means still inviting the ex to family events and holiday get-togethers, if appropriate, so they don't become isolated from their own children. Just like you would if you were going through your own divorce, make sure your grandkids know there is no love lost towards them.
You too may be experiencing a form of grief for the lost relationship, especially if you got along particularly well with your son- or daughter-in-law, but empathise with caution. While it might be helpful for your child to know you are experiencing some of those same feelings of loss, tread carefully when expressing these so you don't come off as disloyal to your own child.
Look to the future
While it may take some time, eventually you'll be able to help your child make plans and work towards their three, six and 12-month goals post-divorce. This will almost certainly present an opportunity for you to further strengthen the bond you have with them and your grandchildren. While you may not know exactly what they're going through every step of the way, your years of experience will help you bring a different perspective to make sure they feel loved and supported throughout such a tricky time.
Not an Apia customer and want to find out more?
Subscribe to our FREE Apia Good Life quarterly newsletter for information on our latest offers, stories and inspiration to keep living life at its best.
---
Australian Pensioners Insurance Agency Pty Limited ABN 14 099 650 996 is an authorised representative of AAI Limited ABN 48 005 297 807, the product issuer. Limits, exclusions and conditions apply. Read the Product Disclosure Statement before buying this insurance. Go to apia.com.au for a copy. The Target Market Determination is also available. This advice has been prepared without taking into account your particular objectives, financial situations or needs, so you should consider whether it is appropriate for you before acting on it.
The information is intended to be of general nature only. Subject to any rights you may have under any law, we do not accept any legal responsibility for any loss or damage, including loss of business or profits or any other indirect loss, incurred as a result of reliance upon the information. Please make your own enquiries.