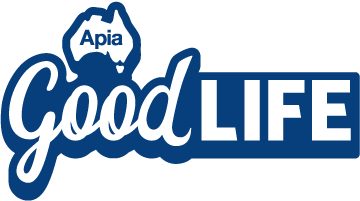 Five ways to reduce stress as a caregiver
---
Each week, carers spend a total of 36 million hours caring for family members or friends in Australia. While the rewarding aspects of being a primary caregiver are wide and varied, there will undoubtedly be times when the stress and strain of looking after a loved one sets in.
Taking good care of yourself is just as critical as the care you are giving out, and it's important to remember and prioritise your own health and wellbeing too. Below, you'll find five ways to help you cope with your role as a caregiver.
1. Open up
If you're starting to struggle emotionally or you're feeling isolated from friends and family, let them know. They might not realise how you're feeling and asking for a little more support could make a big difference. Set aside some time each week to meet a friend for coffee or a walk. You could also consider joining a support group to share your story with other caregivers who are going through similar experiences.
2. Accept help
It can be easy to fall in to the trap of feeling guilty if you need to ask for help as a primary caregiver, but you're certainly not alone in needing a bit of back up. There are plenty of services in the community such as meal delivery or transportation, as well as more recent in-home care solutions like Five Good Friends, which offer a variety of services and tailored plans to suit your needs.
3. Take 'you' time
Being a caregiver doesn't mean giving up the things in life that you enjoy. Make sure you factor in time to follow your own hobbies, whether that be getting out in the garden or doing some exercise. Eating well and getting yourself into a good sleeping pattern are also great ways to reduce stress and make sure your health is at its best.
4. Stay organised
Between medical appointments, grocery shopping, house work and general care – not to mention your own personal life – there's no doubt the life of a caregiver is a busy one. To avoid feeling overwhelmed, make to-do lists and use an organiser or calendar to help you feel prepared for upcoming appointments. These simple tools can help you prioritise the most important tasks and establish a good daily routine.
5. Consider counselling
If the stress and strain you're feeling is a bit more serious, make an appointment with your doctor or visit a counsellor who will be able to give you some professional coping mechanisms. Don't feel ashamed about admitting that you need help, caregiving is an emotionally and physically demanding job.
Your Caregiving Action Plan
To help keep your wellbeing front of mind, the National Parkinson Foundation in the US has put together a Caregiving Action Plan (below), which you might find a helpful.
Small steps can make a big difference. Answer these questions truthfully.
One small change I can make today that is just for me:
___________________________________________________
Two steps I will take in the next month to simplify my schedule or add joy to my life:
1. _________________________________________________
2. _________________________________________________
Not an Apia customer and want to find out more?
Subscribe to our FREE Apia Good Life quarterly newsletter for information on our latest offers, stories and inspiration to keep living life at its best.
---
Australian Pensioners Insurance Agency Pty Limited ABN 14 099 650 996 is an authorised representative of AAI Limited ABN 48 005 297 807, the product issuer. Limits, exclusions and conditions apply. Read the Product Disclosure Statement before buying this insurance. Go to apia.com.au for a copy. The Target Market Determination is also available. This advice has been prepared without taking into account your particular objectives, financial situations or needs, so you should consider whether it is appropriate for you before acting on it.
The information is intended to be of general nature only. Subject to any rights you may have under any law, we do not accept any legal responsibility for any loss or damage, including loss of business or profits or any other indirect loss, incurred as a result of reliance upon the information. Please make your own enquiries.